Consul General Stankov addressed the Illinois House of Representatives
30 March 2022
News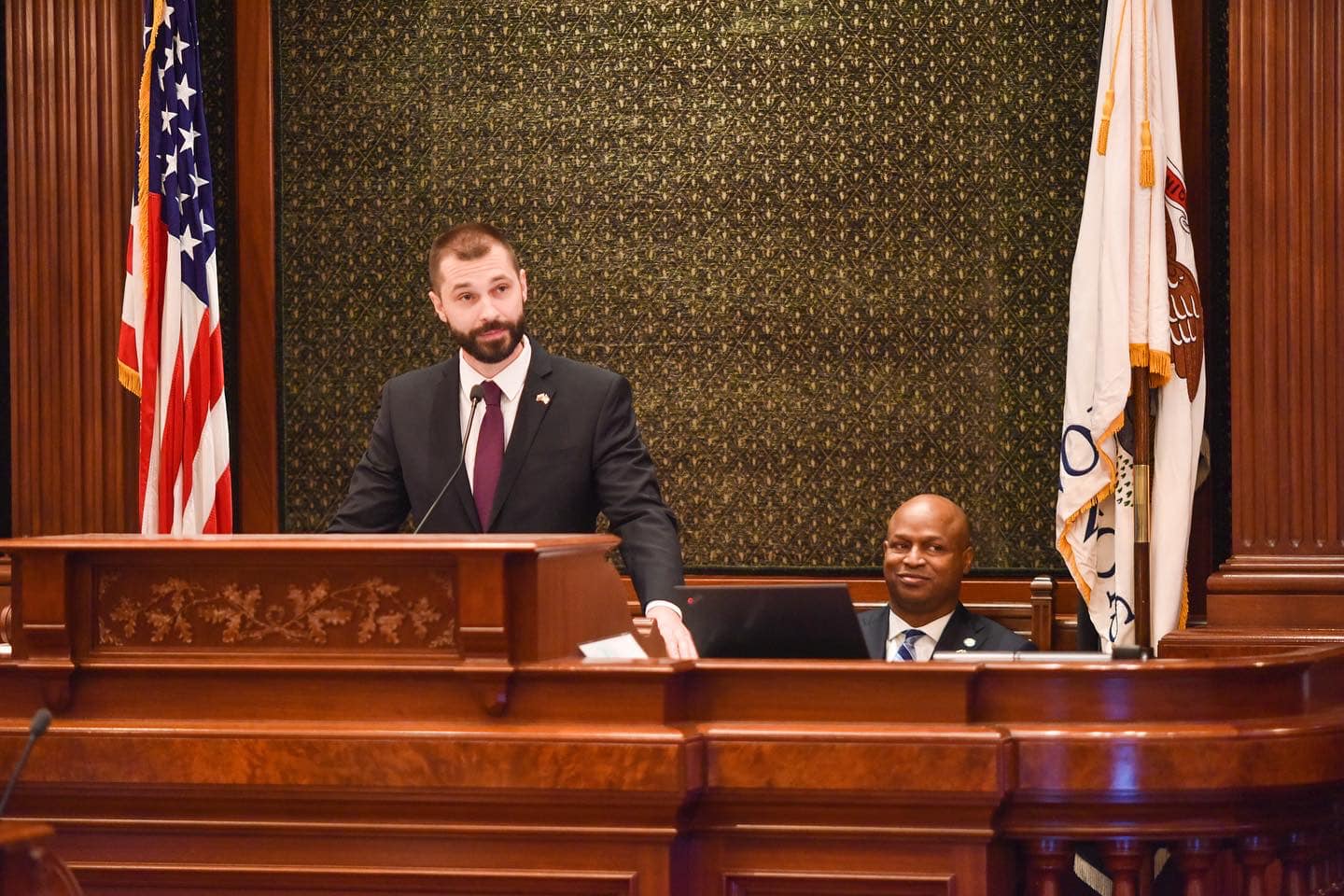 The Consul General of Bulgaria in Chicago, Svetoslav Stankov, addressed the Illinois House of Representatives in the State Capitol in Springfield. During the speech he presented the history of Bulgaria and described its achievements, challenges and contribution to European culture. The visit of Consul General Stankov was at the invitation of the Speaker of the House, Emanuel Chris Welsh.
Svetoslav Stankov described the most important moments in Bulgarian history, emphasizing the importance of Bulgarian medieval culture and the Bulgarian language. He stressed that Bulgarian is the fourth language in which the Holy Bible has been translated and the role of the Cyrillic alphabet in the cultural development of Eastern Europe.
Mr. Stankov especially emphasized the merit of Bulgaria for rescuing the Bulgarian Jews from the Nazi concentration camps during the WWII and pointed out this as an enormous source of pride for Bulgarians and an extremely powerful, timeless example how one should stand against anti-Semitism.
He described the period of communism as time when "Bulgaria was extracted by force from where it belonged – the civilized world."
Consul General Stankov called on Illinois congressmen to cooperate and guide the Bulgarian community in the state so that it is more visible and better represented in public life.
Mr. Stankov's address is the first of a Bulgarian diplomat to a legislative body in the United States. During the speach he introduced some prominent members of Bulgarian community in Illinois, who were part of the delegation attending the event - Fil Filipov, Prof. Samuel Refetoff, Shefket Chapadjiev, Thomas Lebamoff.