First Parade of Bulgaria in Chicago
23 May 2022
News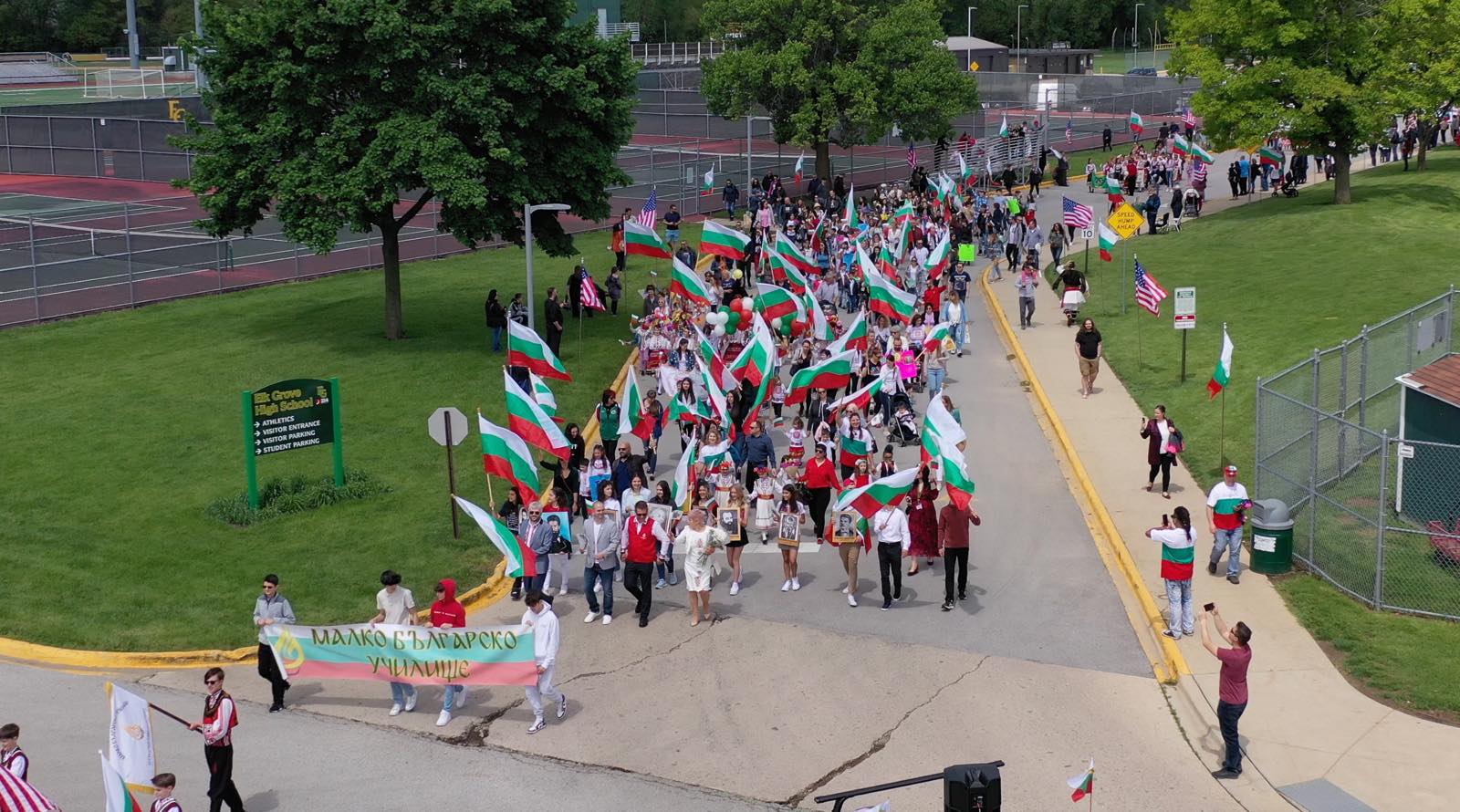 This Sunday, the Consulate General in Chicago and the Mayor of Elk Grove Village organized the First Parade of Bulgaria in Chicago on the occasion of May 24, the Day of the Bulgarian alphabet, enlightenment and culture.
The event was attended by over 10 Bulgarian Sunday Schools and more than 20 patriotic organizations from the Midwest of America, including cultural centers, dance ensembles, the League of Bulgarian Writers in the US and around the world, the Macedonian Patriotic Organization, kindergartens and more.
The Consul General in Chicago, Mr. Svetoslav Stankov, told that "May 24 is a special holiday for Bulgarians, better known across the world as the Day of the Bulgarian Letters. The Bulgarian Letters, which have proven themselves during the millennial Bulgarian history as a true home of the Bulgarian culture and enlightenment.
The event was attended by many elected officials, and for many of them this was the first contact with the culture and traditions of the Bulgarian Community.
After the parade, a Bulgarian festival took place, where on the stage performed the pop group Jersey Girls, the violinist Svet and many other Bulgarian artists from America.