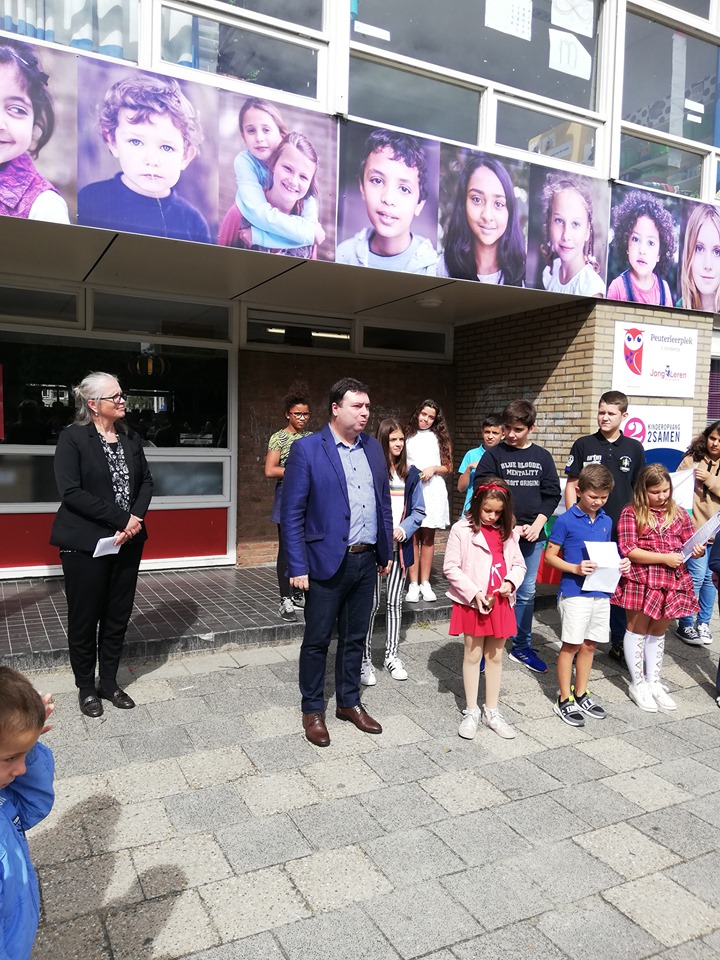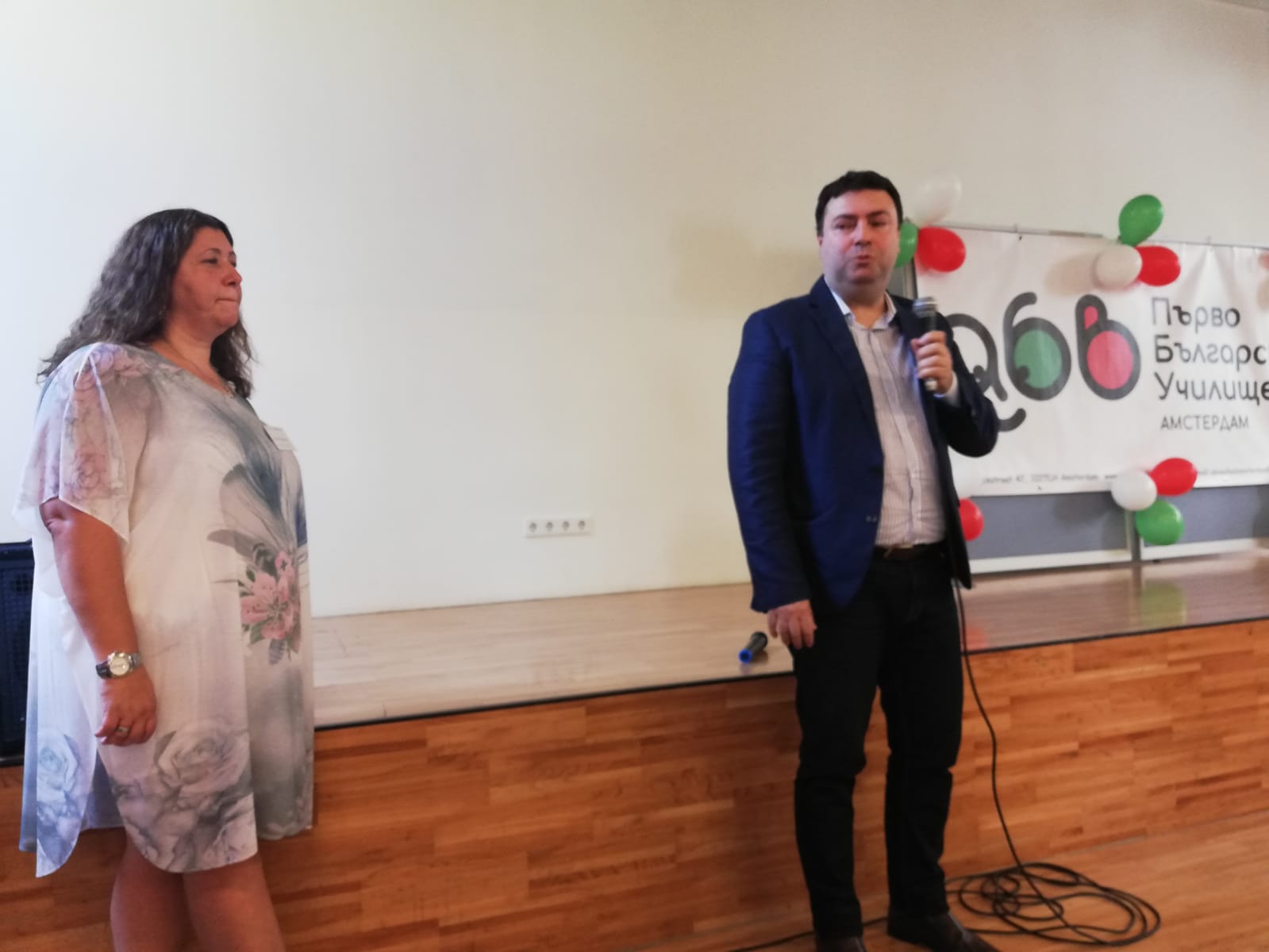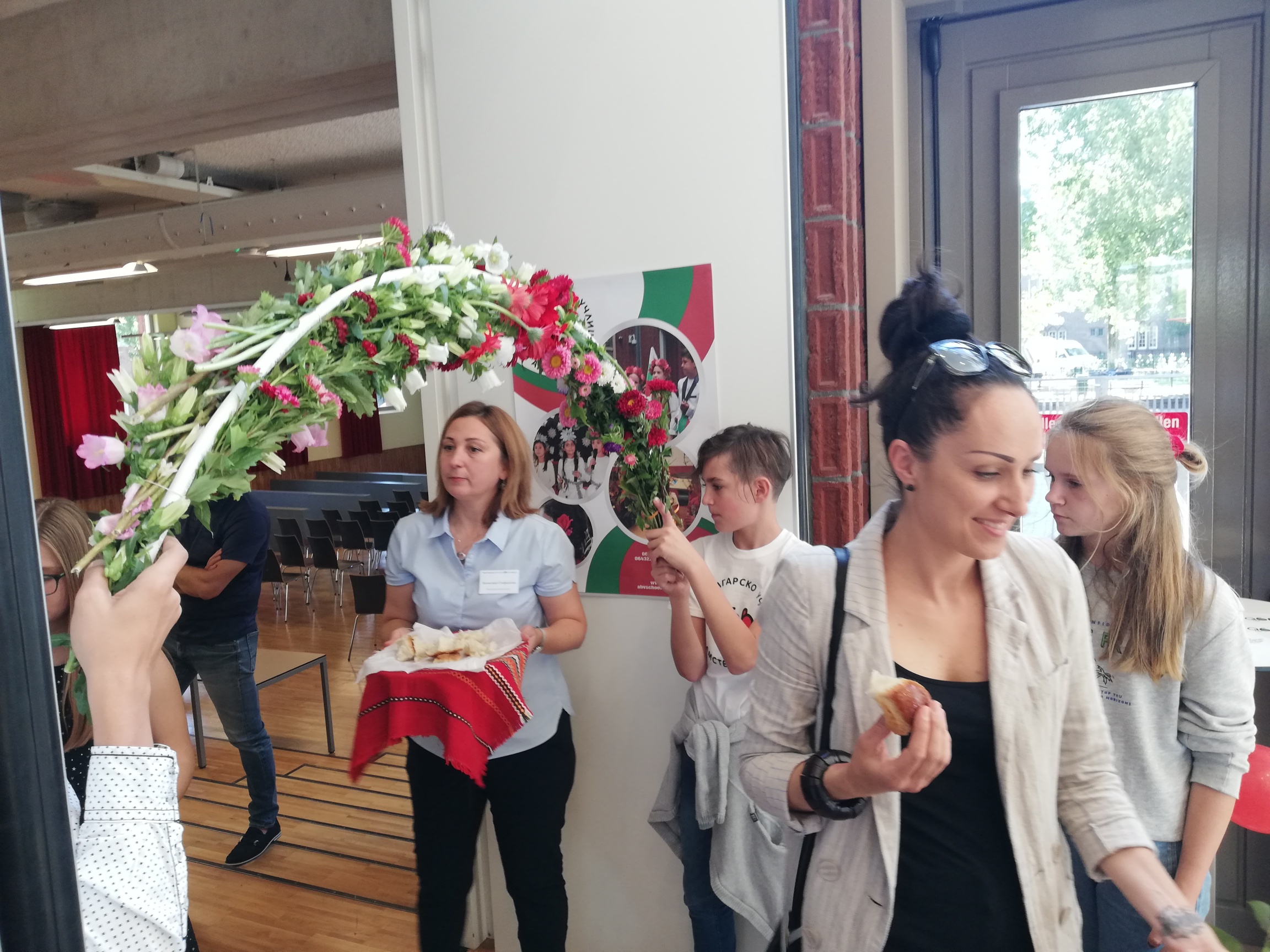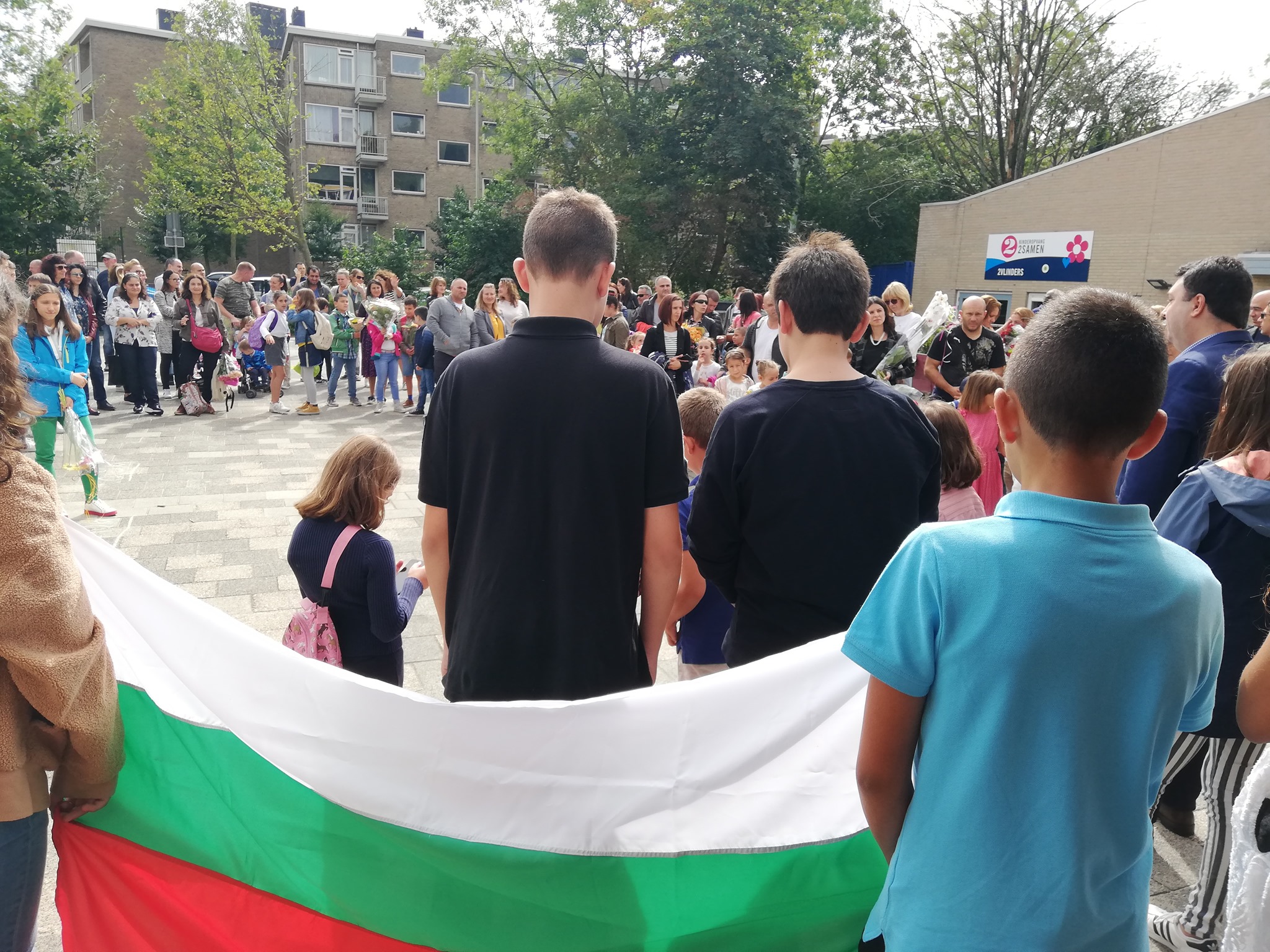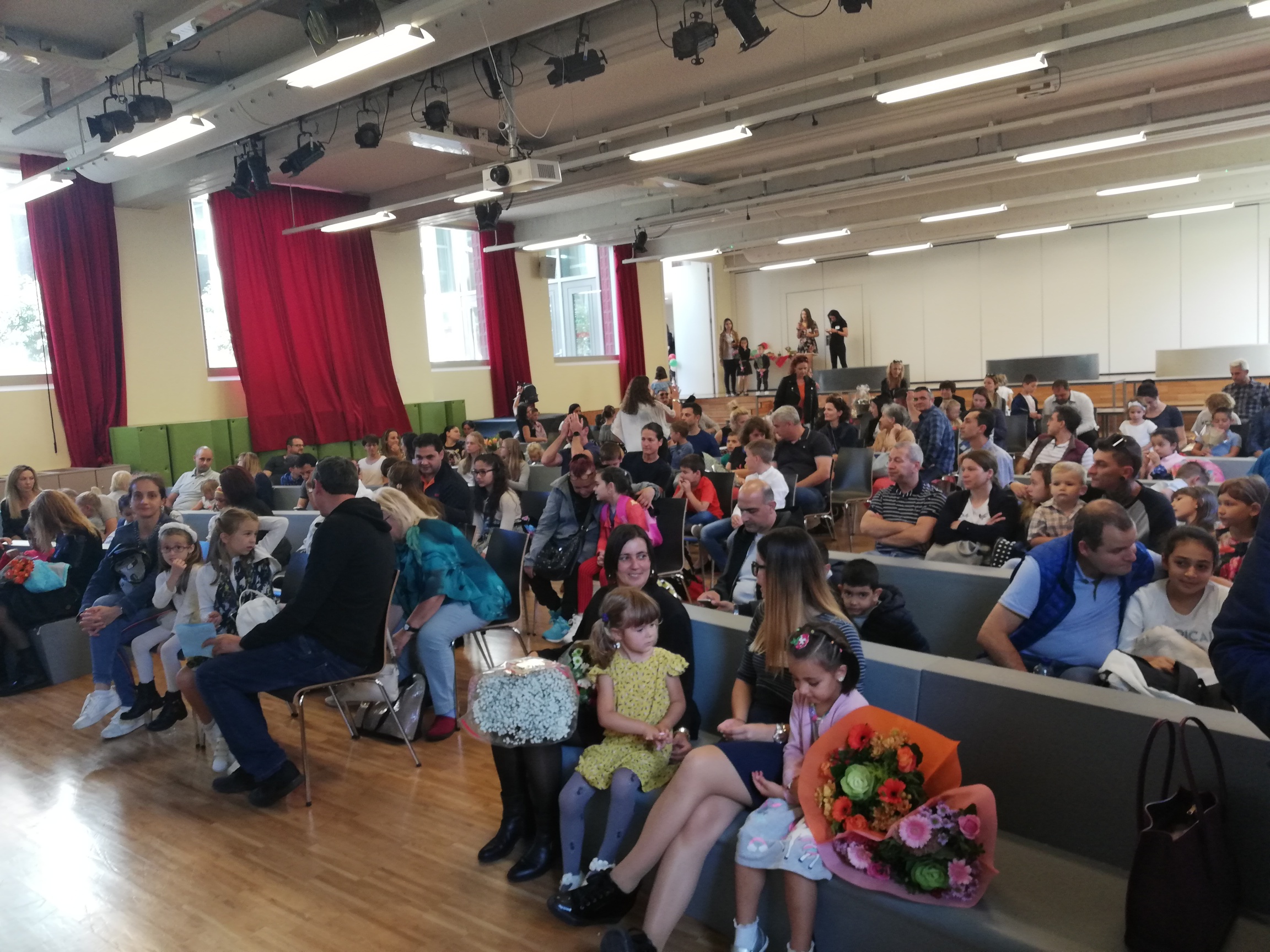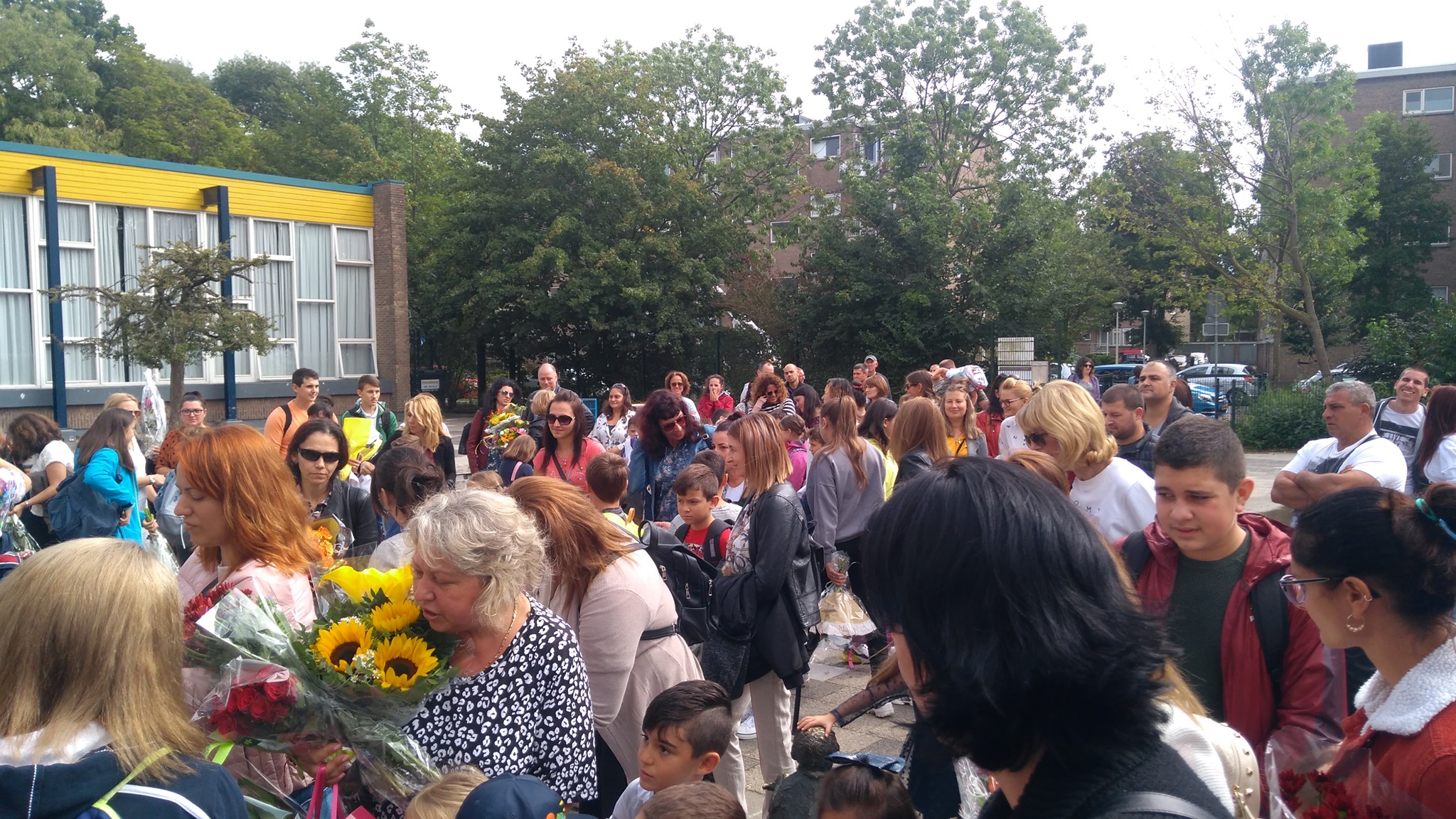 Ambassador Rumen Alexandrov was an official guest of the opening events on the occasion of the beginning of the 2019/2020 school year in the Bulgarian schools in the Netherlands. On September 7, 2019 he participated in the celebrations at the Bulgarian School "St. St. Cyril and Methodius " in The Hague, and on September 15, 2019 – at First Bulgarian...
ПОСОЛСТВО НА РЕПУБЛИКА БЪЛГАРИЯ В ГР. ХАГА, КРАЛСТВО НИДЕРЛАНДИЯ
Адрес: Duinroosweg 9, 2597 KJ The Hague, The Netherlands
Телефон: +31 70 350 30 51
E-mail: Embassy.Hague@mfa.bg
Website: https://www.mfa.bg/embassies/netherlands
Работно време: Понеделник - Петък, 9.00 - 17.00 ч.
КОНСУЛСКА СЛУЖБА НА ПОСОЛСТВОТО НА РЕПУБЛИКА БЪЛГАРИЯ В ГР. ХАГА, КРАЛСТВО НИДЕРЛАНДИЯ
Адрес: Duinroosweg 9, 2597 KJ The Hague, The Netherlands
Телефон: +31 70 358 46 88 /между 14.00 и 15.30 ч. - за консулска информация и запазване на час за издаване на лични документи
E-mail: Consul.Hague@mfa.bg
Приемно време за граждани: Понеделник, Вторник, Четвъртък, Петък, 9.00 - 12.00 ч. /за подаване на заявления за лични документи, заверка на пълномощни, визи и всички други видове консулски услуги/, Сряда, 13.00 – 16.00 ч. /само за получаване на готови документи/
On-line запазване на час: https://www.consulatebg.eu – за издаване на лични документи; за заверка на пълномощни и актове за раждане не е необходимо предварителното запазване на час
Дежурен телефон за спешни случаи: + 31 6 57 448 073 /само в извънработно време, почивни и празнични дни/
Consular Section of Embassy of the Republic of Bulgaria:
Tel.for consular information and making an appointment for personal documents and visas
/between 14.00-15.30/: +31 70358 46 88 /an appointment is not necessary for powers of attorney/
An apointment for submitting personal documents can be made online:
https://www.consulatebg.eu
Emergency phone: +31 06 5744 8073 /only for emergency cases/
Opening hours:
Monday, Tuesday, Thursday and Friday from 9.00 to 12.00 /for applications for personal documents, endorsement of powers of attorney, visas and all other consular services/
Wednesday from13.00 to16.00 /only to receive ready documents/
Embassy of the Republic of Bulgaria
Address: Duinroosweg 9, 2597 KJ The Hague, The Netherlands
Tel: 070 350 3051 /this telephone should not be used for consular information except in emergency/
E-mail: Embassy.Hague@mfa.bg
Opening hours: 9.00-17.00 /these are not the opening hours of the Consular section/