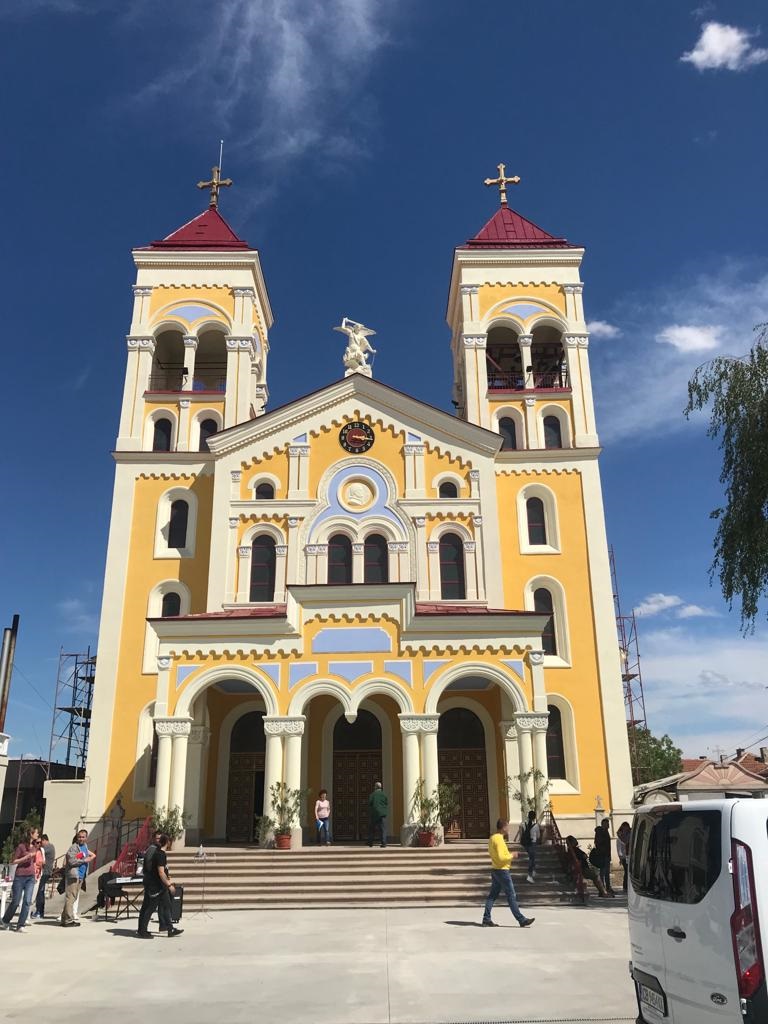 Receipt of Badges: The distribution of the special accreditation for the media to cover the apostolic journey of Pope Francis in Bulgaria will be done on 2 May 2019, within the timeframes specified below (only in these time slots). The badges that will be provided are personalized – named and non-transferable, i.e. they cannot be used for access by...
Посолство на Република България в Израел
Адрес: 21, "Leonardo da Vinci" str., Tel Aviv 64733, Israel
Консулска служба
Приемно време
от понеделник до четвъртък – от 10.00 ч. до 13.00 ч.
петък – 10.00 ч. – 12.30 ч.
Внимание!
Консулската служба при посолството работи с предварително записани часове.
Телефони
от 9:00 до 17:30 ч.: + 972 3 696 13 78
от 9:00 до 9:30 ч. и от 14:00 до 17:30 ч.: + 972 3 696 13 61
Спешна линия:
+972 547640089
+972 545954379
E-mail: Embassy.TelAviv@mfa.bg; bulgaria.embassy.telaviv@gmail.com(вторият ел. адрес - за съобщения на иврит)
Информация за консулски услуги, приемно време, консултации и контакти с КС в Тел Авив можете да осъществите чрез ел. поща - Consulate.TelAviv@mfa.bg
Embassy of the Republic of Bulgaria in Israel
Address: 21, "Leonardo da Vinci" str.,Tel Aviv 64733, Israel
Telephone: +972 3 696 13 78
Consular Section
Office hours
Monday - Thursday - 10:00 – 13:00
Friday - 10:00 - 12:30
ATTENTION!
Every visit to the Consular Section requires earlier registration.
Telephones
9:00 - 17:30: +972 3 696 13 78
9:00 -9:30 and 14:00 -17:30: +972 3 696 13 61
Emergency number:
+972 547640089
+972 545954379
Consular Section: +972 36961361
E-mail: Embassy.TelAviv@mfa.bg; bulgaria.embassy.telaviv@gmail.com(the latter - for messages in Hebrew)