Statement
24 February 2020
News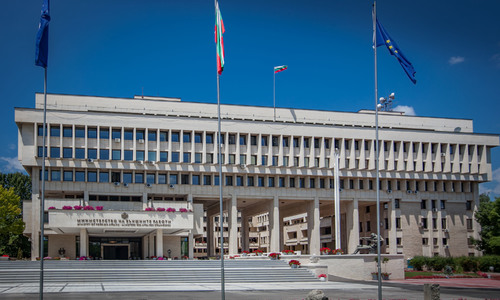 For the first time in the last 17 years, the torch procession of ultranationalists and neo-Nazis known as Lukov March was prevented, as a result of the efforts of the Bulgarian authorities to fight antisemitism, intolerance and hate speech.
The strong and categorical rejection and condemnation of manifestations of extreme nationalists and xenophobes, such as Lukov March, is a principled stand of the Ministry of Foreign Affairs of the Republic of Bulgaria. Today Bulgaria needs no Lukov March, no dividing lines, no incitement to intolerance or hatred but unity, tolerance and empathy.
We hope that now the participants and supporters of Lukov March have realized that such events are not only gross attempts on the memory of the tragedy of the Holocaust and its innocent victims but also a dangerous for all of us instigation of radicalised followers of xenophobic views and sociopaths like the murderer of Hanau.
We call on all young people to never again participate in such events, and to refuse to follow blindly the far-right views of their organizers and to be manipulated by hate ideologies, as tomorrow they themselves may fall victim to false heroes.
The Ministry of Foreign Affairs of the Republic of Bulgaria welcomes the decision of the High Administrative Court upholding Sofia Mayor's order to ban Lukov March. We support the actions by the Sofia Municipality and the law-enforcement authorities to protect the public order and uphold the law, as well as the Prosecutor's actions to delete the registration of the Lukov March's main organiser, the Bulgarian National Union Edelweiss which incites to violence and hatred based on race, ethnicity, religion, gender identity and antisemitic propaganda. The views promoted by the organisers, participants and supporters of the march cannot be accepted as freedom of expression, as according to the Bulgarian law and international standards they represent crimes which must be prosecuted with full severity of the law.
The Ministry of Foreign Affairs will continue to contribute to the consistent efforts of the Bulgarian Government to combat antisemitism and hate speech, in close co-operation with our international partners, in order to guarantee that violence and hatred have no place in Bulgaria, and that Lukov March and similar manifestations will not be part of our presence and future.