Bulgarian Prime Minister Kiril Petkov attended the Delphi Economic Forum VII
11 April 2022
News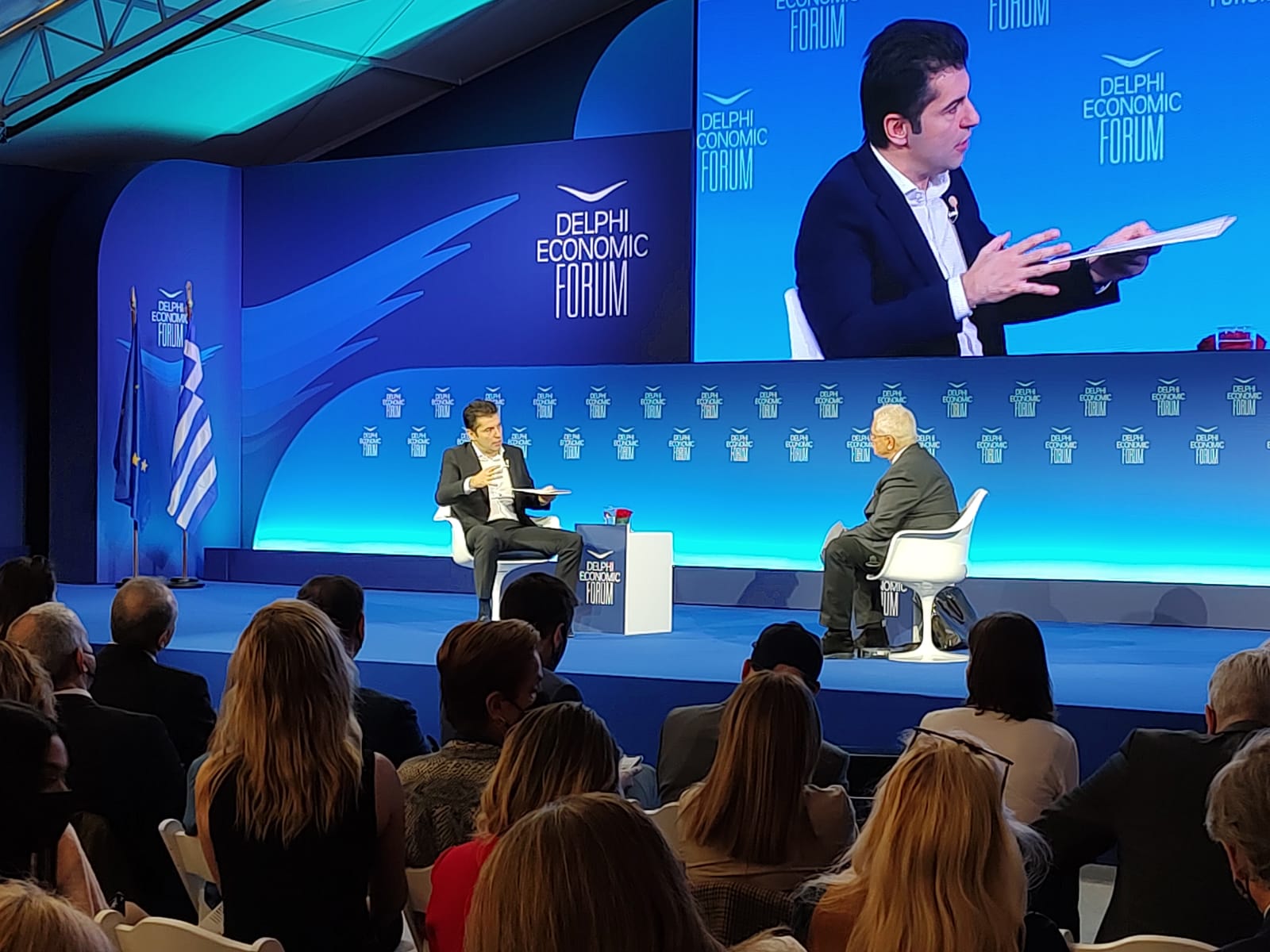 Prime Minister Kiril Petkov took part in the 7th Delphi Economic Forum on April 9, 2022. This year's traditional international event titled "New Realities" focused on the global impact of the COVID-19 pandemic, the consequences of the war in Ukraine, and geopolitical challenges.
In his speech, Prime Minister Petkov stressed the importance of joint efforts in the field of energy, as well as in the fight against external sources of corruption, emphasizing the need for a strong and united European position. He said that national corruption was being used as a tool by foreign countries such as Russia to influence internal stability and politics and create dependencies, and that this issue needs to be seriously discussed not only at national, but also at regional and European level.
The strategic cooperation between Bulgaria and Greece was the main topic of the meeting between Prime Minister Kiril Petkov and his Greek counterpart Kyriakos Mitsotakis in Delphi. During the conversation, Petkov stressed the importance of the partnership between the two countries for the stability and prosperity of the entire region, giving as an example the Greece-Bulgaria interconnector, which in the current situation is becoming a key project for Europe in the context of joint efforts for energy diversification and independence.
The Prime Minister took part in an informal lunch with leaders from the Western Balkans region. The participants exchanged views on the current situation in the region and its European perspective.
During the Forum, Prime Minister Petkov met with the Secretary General of the Organization for Economic Co-operation and Development, Mathias Cormann, and with the Prime Minister of the Republic of Kosovo, Albin Kurti. In Delphi, Petkov also spoke with US Ambassador Extraordinary and Plenipotentiary to Athens Geoffrey Pyatt, as well as with the CEO of Philip Morris International, Jacek Olczak.
More photos