Bulgarian Government delegation led by Deputy Prime Minister for EU Funds and Minister of Finance Assen Vassilev visited Athens
28 February 2022
News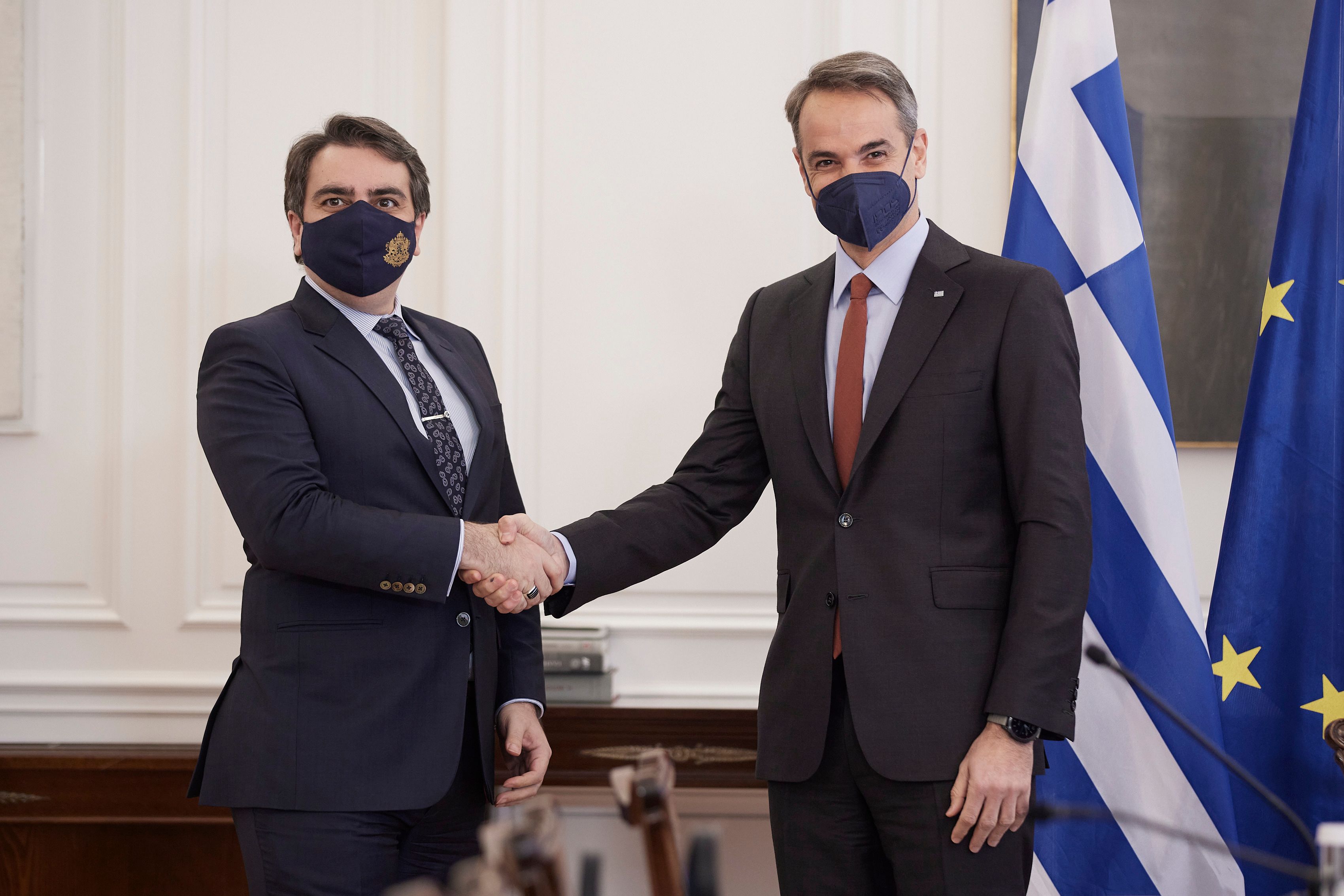 On February 22, 2022 a Government delegation led by Deputy Prime Minister for EU Funds and Minister of Finance Assen Vassilev visited Athens. The delegation included Deputy Prime Minister for Good Governance Kalina Konstantinova, Minister of Energy Alexander Nikolov, Minister of e-Government Bozhidar Bozhanov, Head of the Prime Minister's Political Cabinet Lena Borislavova and Bulgarian Ambassador to Greece Valentin Poriazov.
The talks with the Prime Minister of the Hellenic Republic, Kyriakos Mitsotakis focused on the energy connectivity and the security of natural gas supply, especially as tensions escalate in Ukraine. The two sides agreed to work closely together in this difficult situation to ensure the continuity of gas supplies.
A wide range of issues of mutual interest were discussed, including the implementation of joint infrastructure, transport and energy projects and digital networks of strategic importance for both countries and for the development of the entire region. The excellent level of Bulgarian-Greek relations, as well as the mutual will to further deepen these relations were underlined.
During the meeting, the common support for the European perspective of the Western Balkans was emphasized.
Talks were held with a number of other Greek officials, including Finance Minister Christos Staikouras, Alternate Minister for Fiscal Policy Theodoros Skylakakis, Digital Governance Minister Kyriakos Pierrakakis, Environment and Energy Minister Kostas Skrekas, and Ministers of State Giorgos Gerapetritis and Akis Skertsos.