A Bulgarian project for bio-based degradable new material products has been officially launched in the CEEC Industrial Cooperation Park in Ningbo  
09 March 2023
News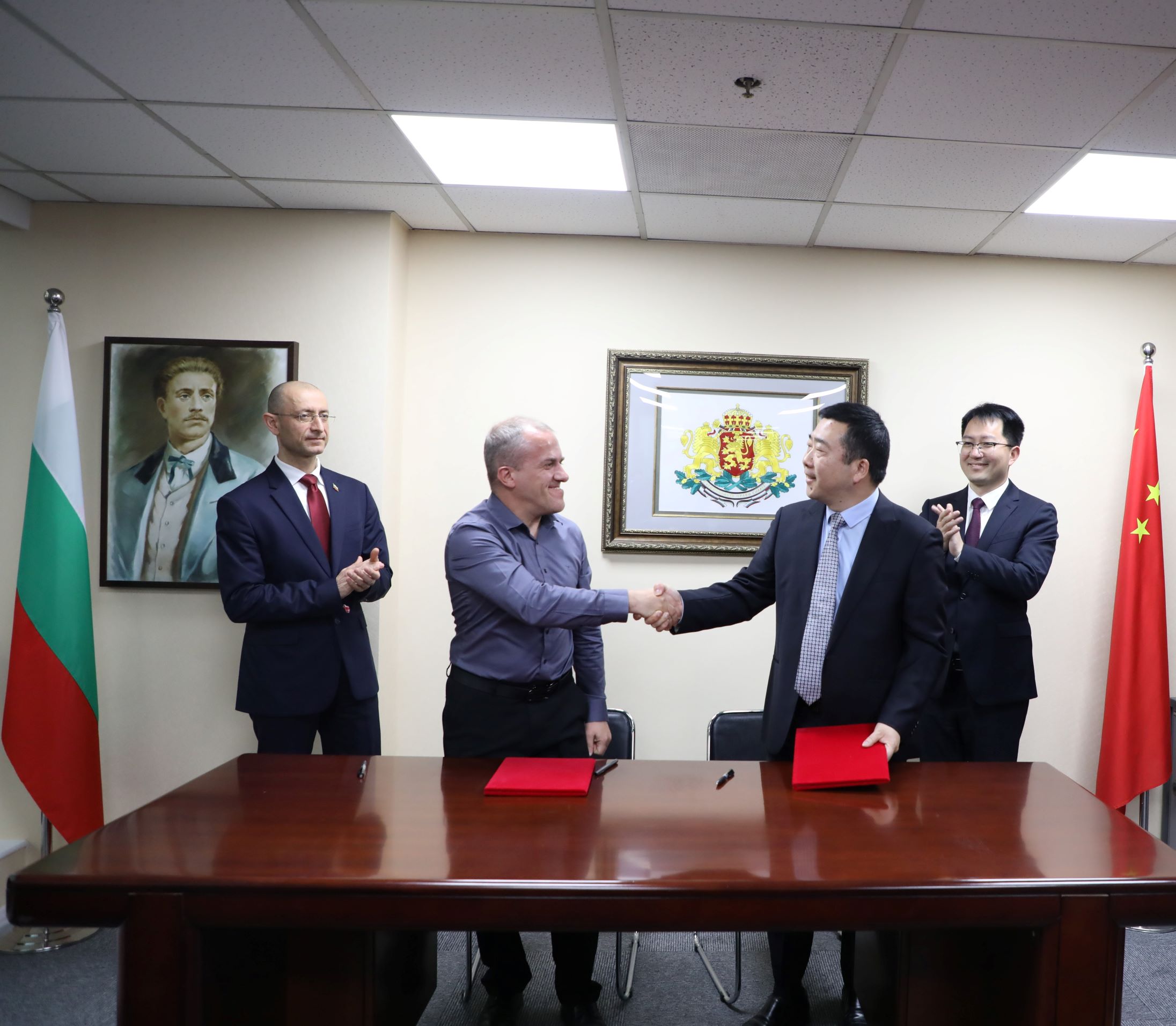 On March 8th, 2023, at the Consulate General of Bulgaria in Shanghai an agreement was signed for the implementation of a Bulgarian project for bio-based degradable new material products in the CEEC Industrial Cooperation Park in Ningbo, Zhejiang province.
The project is a private initiative and its Manager and Technical Director Desislav Despodov signed the agreement. Mr. Li Jian, Director of the Industrial Investment Department of China-CEEC Industrial Cooperation Park, signed it from Chinese side. The Consul General Vladislav Spasov and Mr. Xia Kangben, the Deputy director of Ningbo Qianwan New Area Administrative Commission, witnessed the signing. Representatives of the Ningbo CEEC Innovation Center were also present.
Before the signing ceremony, the Consul General presented to the Chinese side the priorities actively promoted by the Ministry of Innovation and Growth of Bulgaria in the field of technical innovation, including artificial intelligence and the development of hydrogen technologies. He put an emphasis on various leading Bulgarian and based in Bulgaria international companies in the field of robotics and automation. The Deputy Director of Ningbo Qianwan New Area Administrative Commission presented Ningbo's advantages and local authorities' strategies to develop the city's international ties.
The two sides discussed the opportunities for future cooperation in the field of robotics.