Celebration of the 145th Anniversary of Bulgaria's Liberation
06 March 2023
News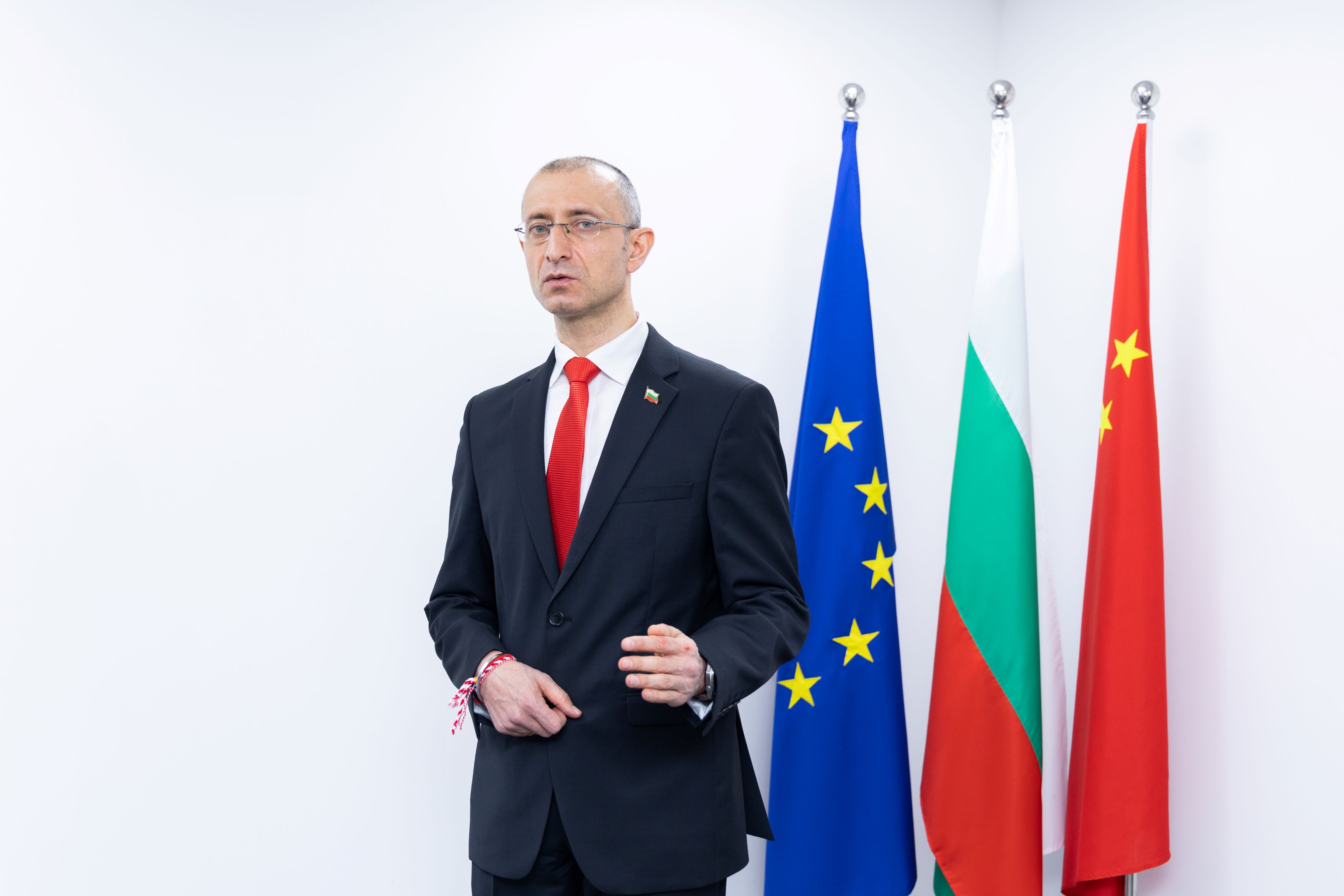 On March 3rd, 2023, the Bulgarian community from the consular region of the Consulate General of Bulgaria in Shanghai, together with representatives of the Bulgarian Center at Shanghai Jiao Tong University, the China-CEEC Innovation Cooperation Research Center in Ningbo, Zhejiang Province, Chinese citizens who have studied Bulgarian language and other friends of Bulgaria celebrated Bulgaria's National Day – March 3rd and the 145th Anniversary of Bulgaria's Liberation.
In his speech the Consul General Vladislav Spasov congratulated our compatriots and the Chinese guests. He underlined the significance of March 3rd, 1878, as a consequence of the yearslong national liberation movement, incl. the April Uprising of 1876 and the Russo – Turkish war of 1877-1878. As a result, Bulgaria reappeared on the political map of Europe.
With reference to contemporary times, he mentioned that the 73-year history of Bulgaria-China relations is extremely rich due to mutual interests and people from both sides who contributed to Bulgaria's knowledge of China and vice versa. He expressed his confidence that further cooperation between the Bulgarian community and Chinese friends of Bulgaria in the region of the Consulate General, combined with active efforts on behalf of Bulgarian and Chinese Governments, will continue to develop and strengthen bilateral relations in the mutual interests of both people!