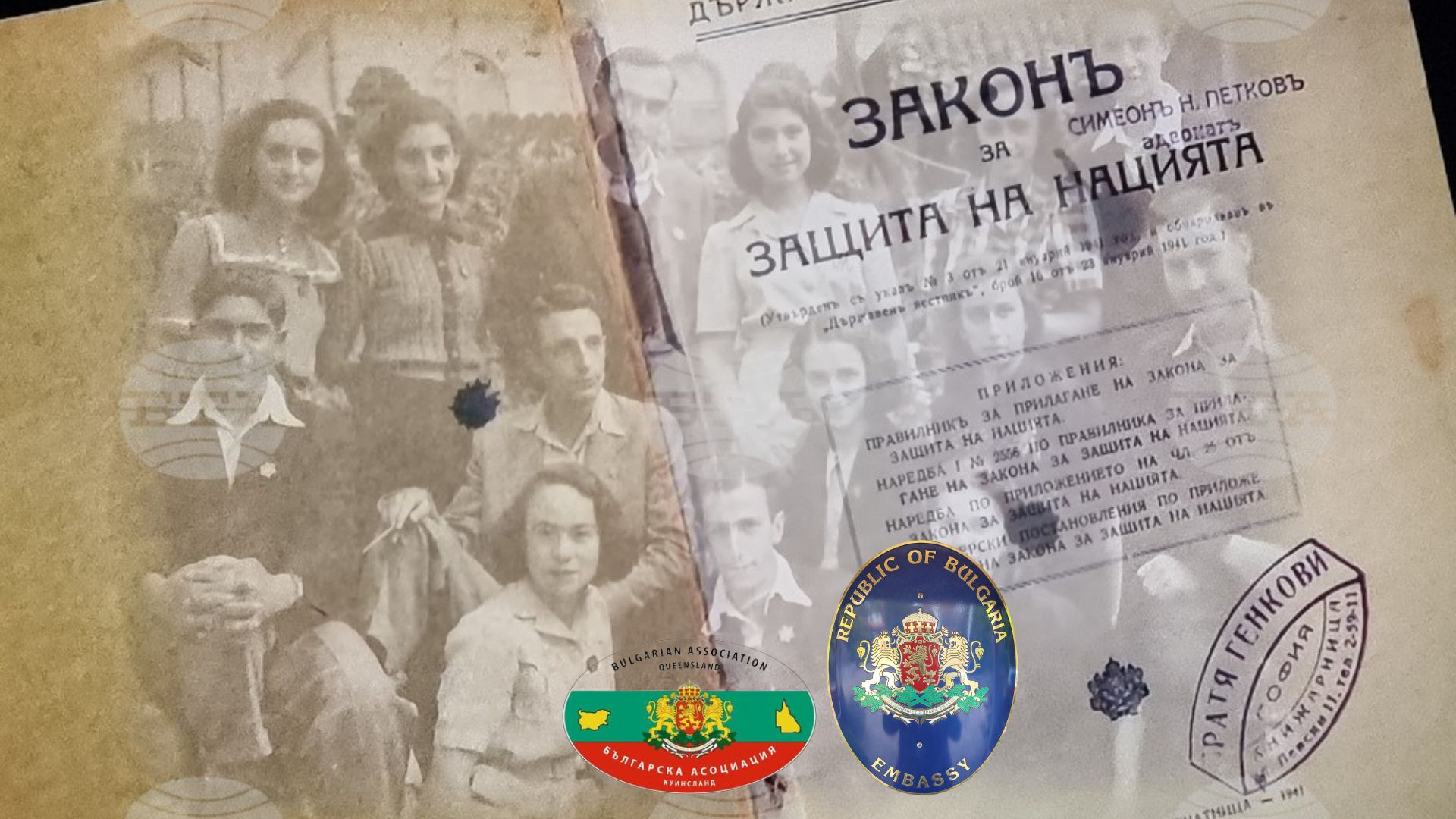 The Embassy of Bulgaria in Canberra and the Bulgarian Association in Queensland invite their members, friends, and supporters to join us for the movie "49172" screening. "49172" is a documentary that premiered at Sofia Film Fest. To create the film, the team, consisting mostly of Bulgarian moviemakers living in America, gained access to unique and...
Посолство на Република България в Австралия
Адрес: 29 Pindari Crescent, O'Malley, Canberra, ACT 2606
Пощенски адрес: P.O.Box 6096 Mawson, ACT 2607 Canberra, Australia
Телефон:
+612 62869700
Факс:
+612 62869600
Мобилен телефон за спешни случаи:
+61 420 744 840
Работно време на посолството: от Пон., до Пет., 09:00 - 17:30 ч.
Приемно време на консулска служба: 09.30 - 12.30 ч. (след предварително записан час)
E-Mail: [email protected]
Embassy of the Republic of Bulgaria in Australia
Address: 29 Pindari Crescent, O'Malley, Canberra, ACT 2606
Postal Address: P.O.Box 6096 Mawson, ACT 2607 Canberra, Australia
Telephone:
+612 62869700
Fax:
+612 62869600
Emergency mobile phone:
+61 420 744 840
Embassy office hours: 09.00 am - 5.30 pm
Office hours of the Consular Section: 09.30 am – 12.30 am (by appointment)
E-Mail: [email protected]