SCREENING OF THE MOVIE "49172"
24 April 2023
News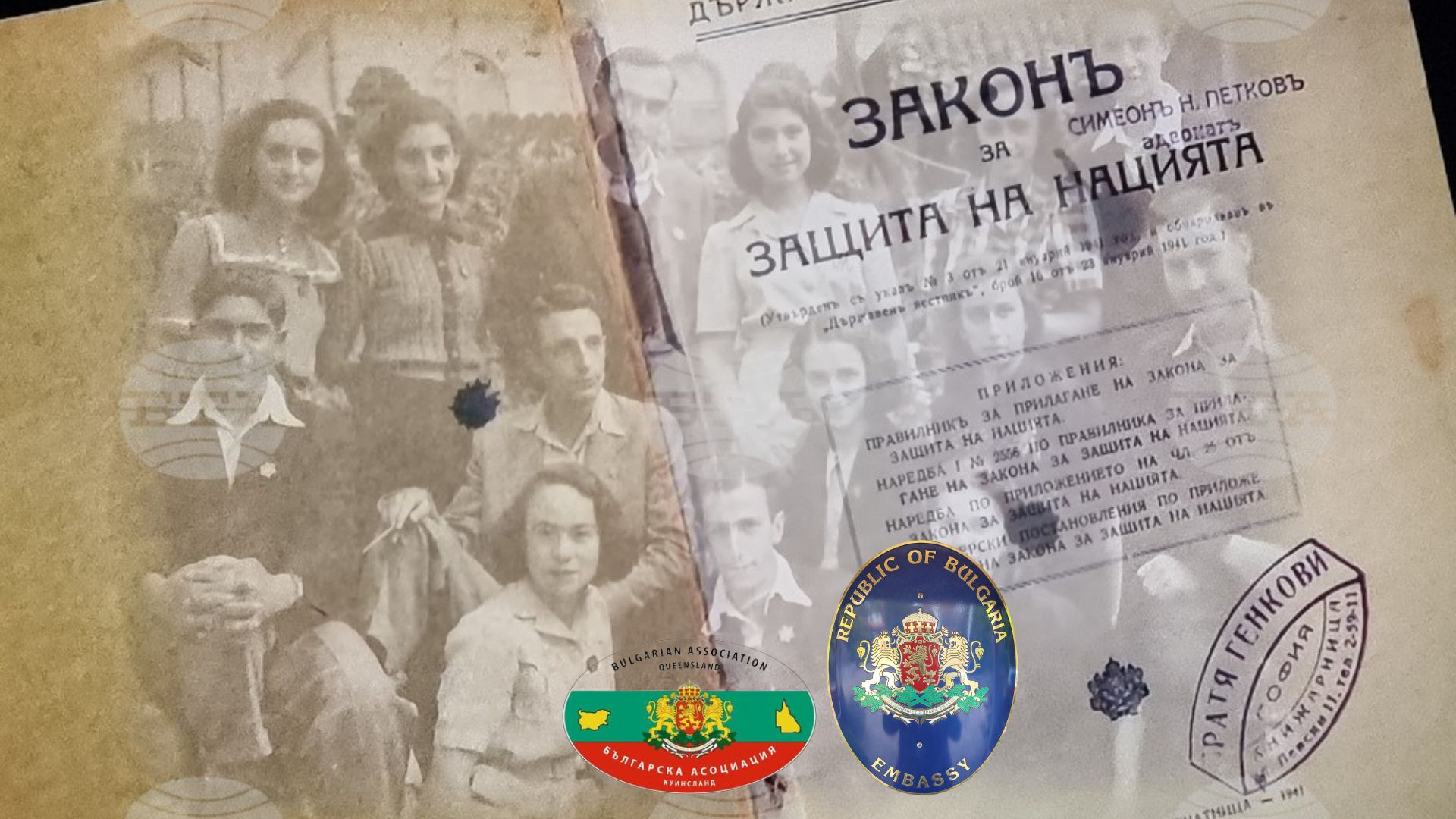 The Embassy of Bulgaria in Canberra and the Bulgarian Association in Queensland invite their members, friends, and supporters to join us for the movie "49172" screening. "49172" is a documentary that premiered at Sofia Film Fest. To create the film, the team, consisting mostly of Bulgarian moviemakers living in America, gained access to unique and previously unseen archives, including those of Steven Spielberg in Los Angeles, the Holocaust Museum - "Yad Vashem," private archives from the United States, Israel, and Bulgaria. The movie was filmed at locations in Los Angeles, New York, Sofia, and Tel Aviv.

A shocking story in the film is the tale of Yohanan Lahav from Tel Aviv, whose father, the Sofia lawyer Dr. Buco Levi, paid the ransom for 1000 children to the Nazis and saved them in Palestine.
"49,172" reveals the true faces of the people who persecuted Jews in Bulgaria, as well as their saviors. "Spisanie 8 BG" calls the movie "a heartbreaking true story that must be heard!" While IMDb refers to it as "A true story of ordinary people who did extraordinary acts".

???? Date: 14 May 2023
⏰ Time: 12:15 - 13:30
???? Location: Clearview Centre, 3 Clearview Terrace, Seven Hills QLD 4170