Bulgarians and Americans celebrated the 45th MacGahan Festival
07 June 2023
News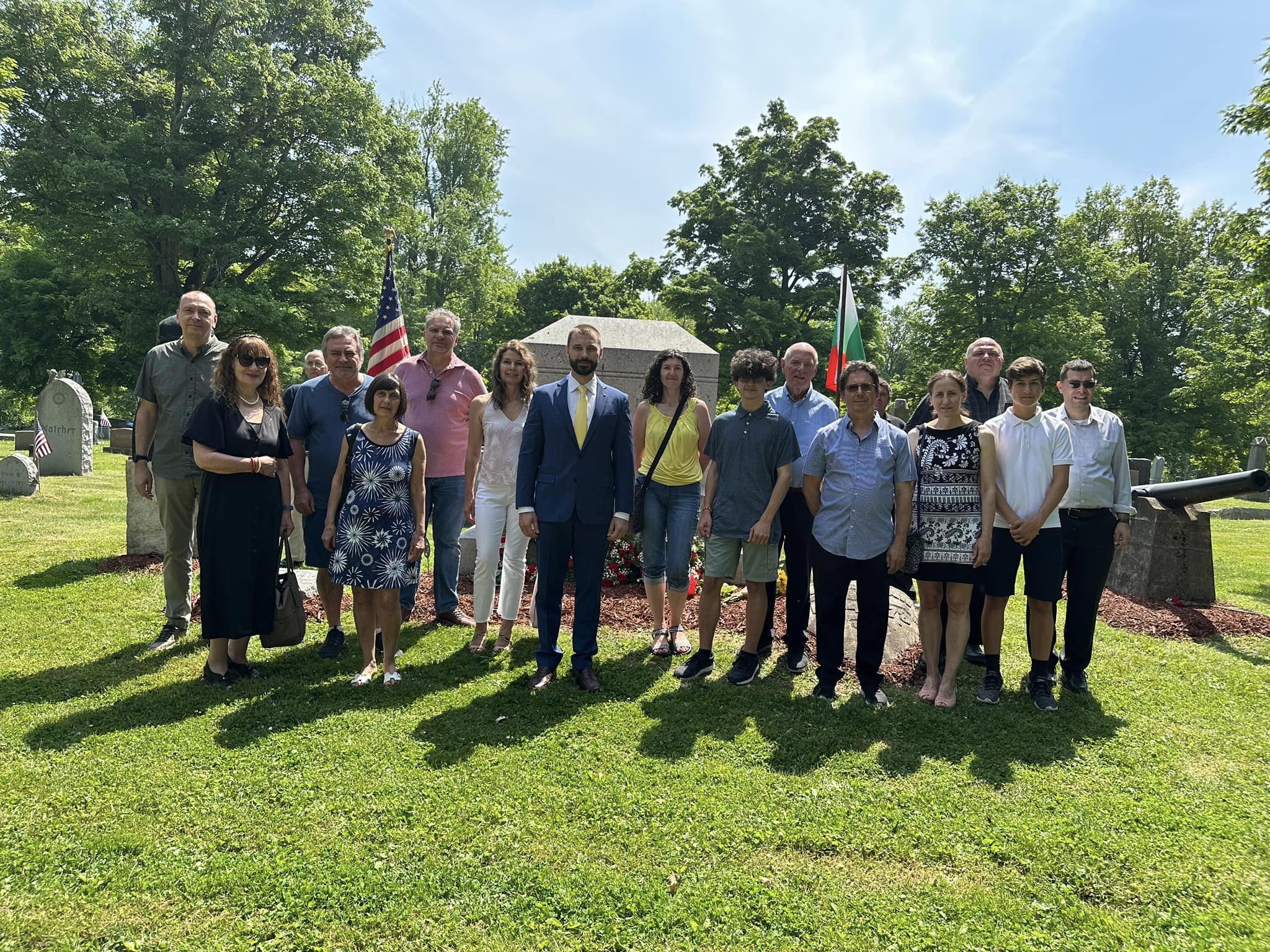 New Lexington, Ohio, hosted the 45th MacGahan Festival in honor of the work and legacy of the great American war correspondent and publicist Januarius Aloysius MacGahan. A memorial service was held at McGahan's grave, where wreaths were laid on behalf of the Consulate General in Chicago, the Bulgarian Association of Cincinnati and the Bulgarian-American MacGahan Foundation. The wreaths were made of red roses, symbol of Bulgaria, and red carnations, symbol of the state of Ohio. Flowers were also laid at the grave of Carma Jean Rausch, one of the founders of the MacGahan Foundation. Students who won an essay contest about MacGahan's work were awarded, among them four students from " Bertolt Brecht" high school, town of Pazardzhik. The Bulgarian students red their essays via video call, and the audience was impressed by the quality of the essays and the high level of English.
Consul General Svetoslav Stankov congratulated those present: "I congratulate these talented Bulgarian students, their teachers, as well as Mrs. Velka Nedyalkova, the director of the school, for their hard work and good preparation. Thanks to George Adams, Didi Patridge, Mayor Thomson and all the Bulgarians and Americans who keep the tradition alive and preserve the legacy of the great MacGahan. Through his dispatches and articles after the April Uprising, this great son of New Lexington, Ohio, has built the first spiritual bridge of freedom between our two nations".
George Adams red the Proclamation of Ohio's Governor recognizing MacGahan as part of the state's cultural heritage, and one of the MacGahan's great-grandsons was among the attendants.