Honorary Aleko Konstantinov Way unveiling ceremony in Chicago
10 May 2017
News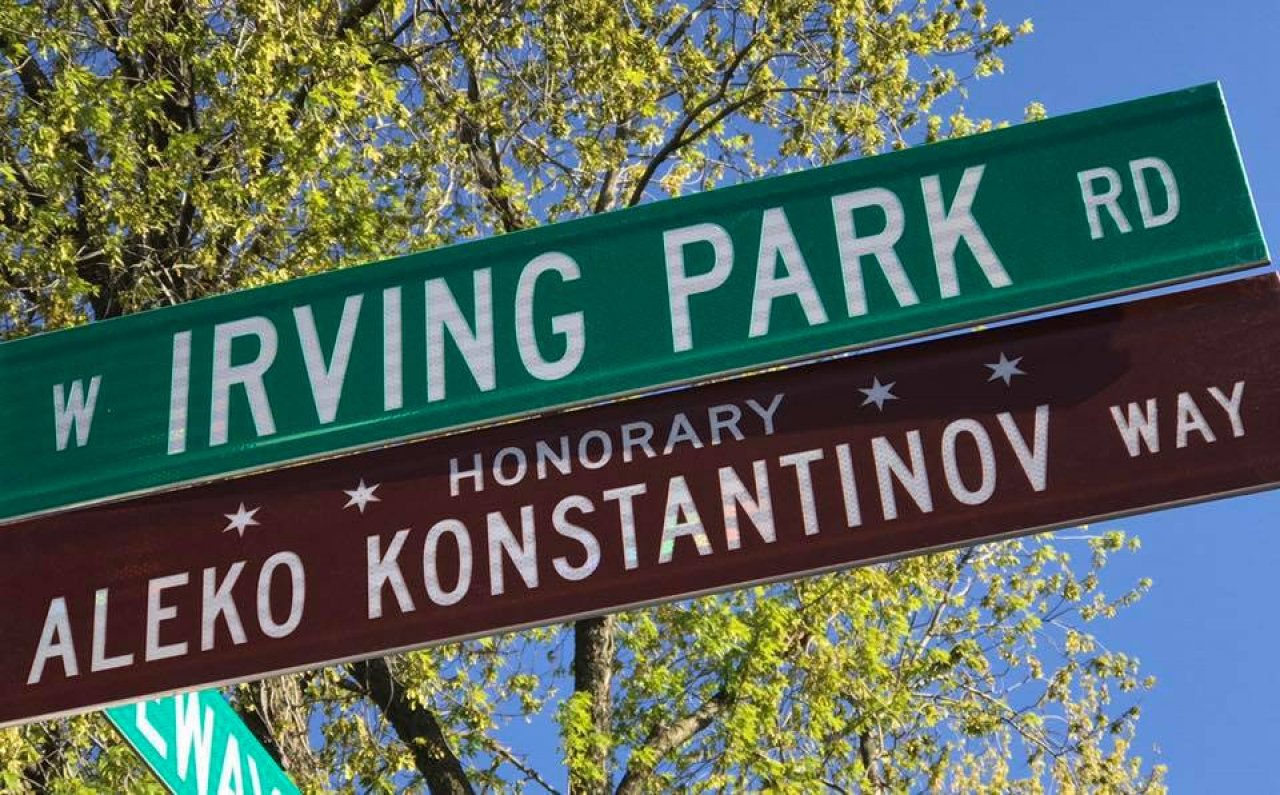 Aleko Konstantinov came back to Chicago after 124 years. May 7th was a great day for the Bulgarian community in the city – the cross road of W.Irving Park Road and N. Hamlin Ave. was named after thе famous Bulgarian writer.
The Bulgarian Consulate General's initiative was accomplished by the support of Chicago local authorities and with the special support of 45th Ward Alderman John Arena.
The Bulgarian Consul General Ivan Anchev, the Alderman John Arena and hundreds of Bulgarians of three generations participated in the official ceremony.
The President of the Republic of Bulgaria H.E. Rumen Radev, the Prime Minister of the Republic Bulgaria H.E. Boyko Borissov, the Deputy Prime Minister and Minister of Foreign Affairs H.E. Ekaterina Zakharieva and the Mayor of Chicago Hon. Rahm Emanuel have sent Congratulation letters on the special occasion.