National Revival Leaders Day
01 November 2021
News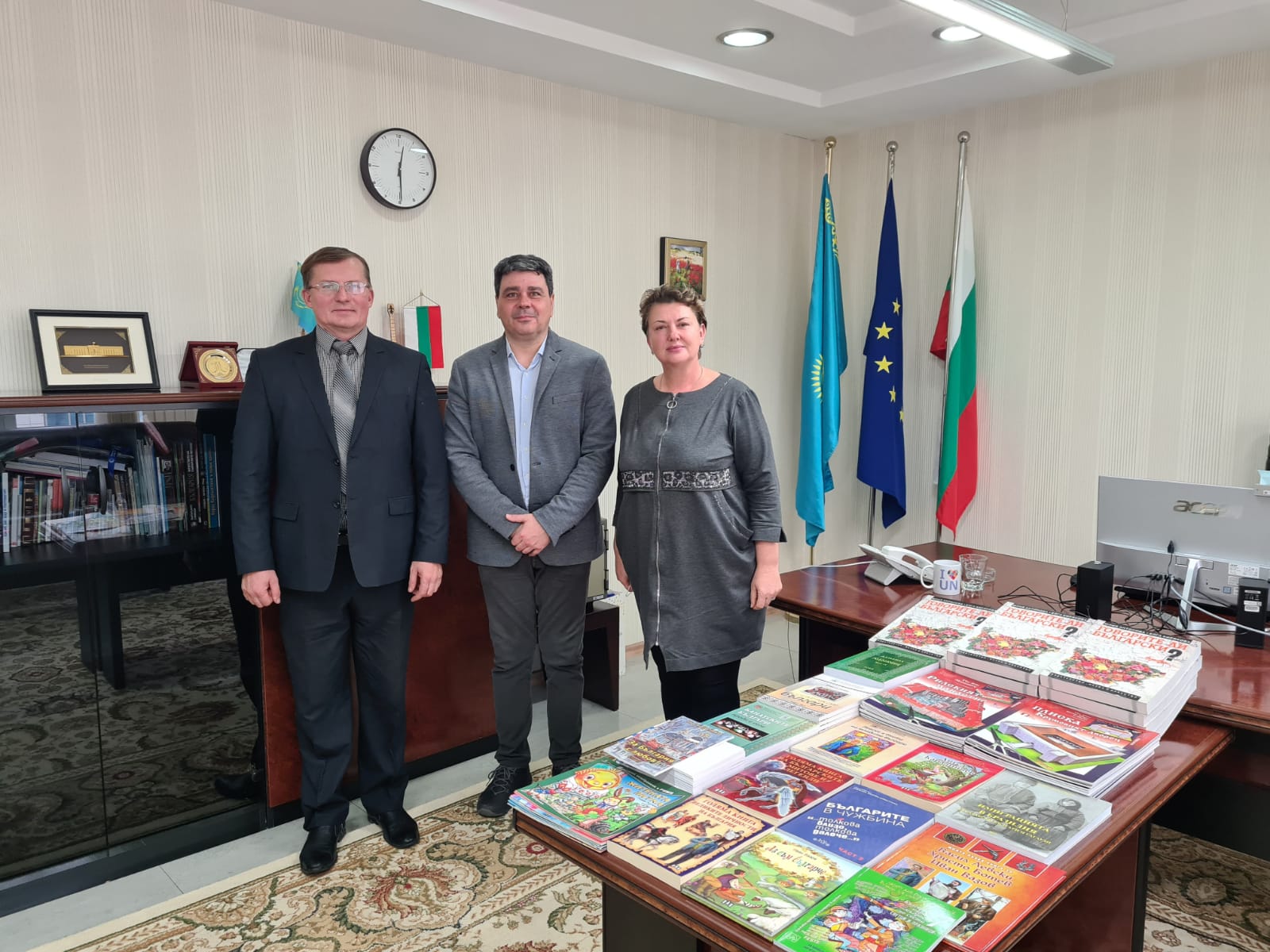 On the occasion of the celebration of November 1 - the National Revival Leaders Day, the Extraordinary and Plenipotentiary Ambassador of the Republic of Bulgaria to the Republic of Kazakhstan, H.E. Boyan Hadjiev, held a meeting with the Head of the Bulgarian National Cultural Center "Zlata", Mrs. Olga Andrievskaya and with the Creative Manager of the Bulgarian creative groups to the Center, Mr. Vladimir Dostov.
Ambassador Hadjiev expressed his cordial gratitude for the endeavors of the Centre to revive the Bulgarian culture and traditional way of life, as well as to preserve and promote the Bulgarian language among the Bulgarian community in Kazakhstan. In order to provide an opportunity for the Bulgarian community in the region to study and get more familiar with the contemporary Bulgarian language, Ambassador Hadjiev presented to the Bulgarian National Cultural Center "Zlata" books in Bulgarian language, provided by the Republic of Bulgaria.
After presenting the most significant events since the founding of the Center, Mrs. Andrievskaya and Mr. Dostov highlighted its main upcoming activities until the end of this year, which also include the sewing of winter traditional costumes for the folk groups of the Center. They expressed their hope that they will have the opportunity to continue their cultural and educational activities among the representatives of the local Bulgarian community with the support of the Republic of Bulgaria.
More photos