Мemorable evening dedicated to Oleg Dimov
15 December 2021
News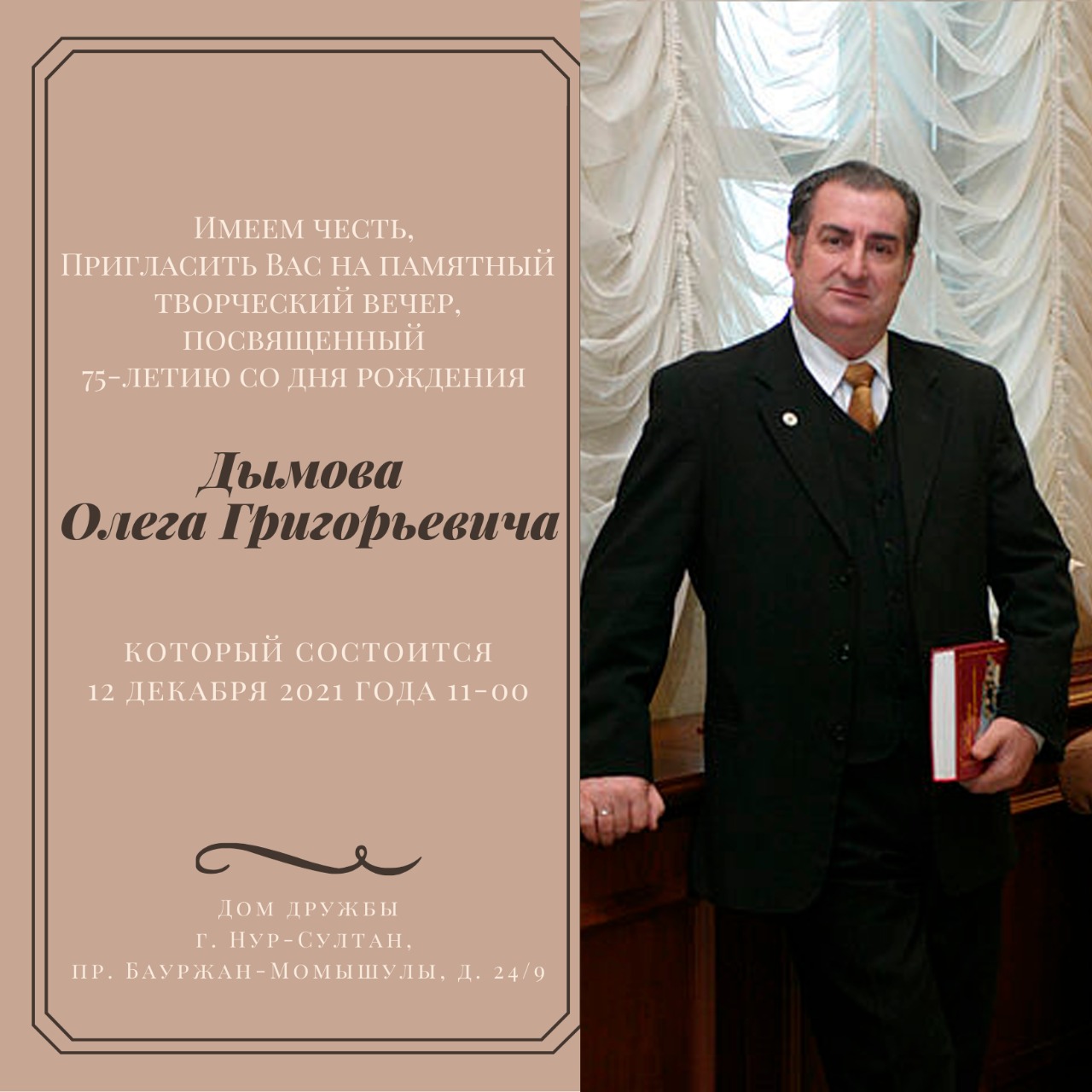 The Assembly of the People of Kazakhstan and the Bulgarian Ethnocultural Center "Zlata" headed by Olga Andrievskaya (Dimova) organized on December 12 memorable evening dedicated to the 75th anniversary of the birth of the famous ethnic Bulgarian Oleg Dimov - statesman and public figure, Honored Worker of the Republic of Kazakhstan, initiator of the establishment and first chairman of the public association "Bulgarian Cultural Center of Kazakhstan".
Among the numerous state awards and honours stands out the Bulgarian Order of "St. Cyril and Methodius"- I degree, which was awarded to Oleg Dimov in 2015 for his great merits in preserving the cultural and linguistic identity of Bulgarians in Kazakhstan.
The solemn speech of the Ambassador Extraordinary and Plenipotentiary of the Republic of Bulgaria to the Republic of Kazakhstan, Boyan Hadjiev, was focused on the most important moments in the life and career of Oleg Dimov, emphasizing his outstanding contribution to preserving the Bulgarian language and traditions and for the development of Bulgarian culture in Kazakhstan.