Shefket Chapadjiev was awarded a "Golden Laurel Branch" by the Bulgarian Foreign Ministry
09 January 2020
News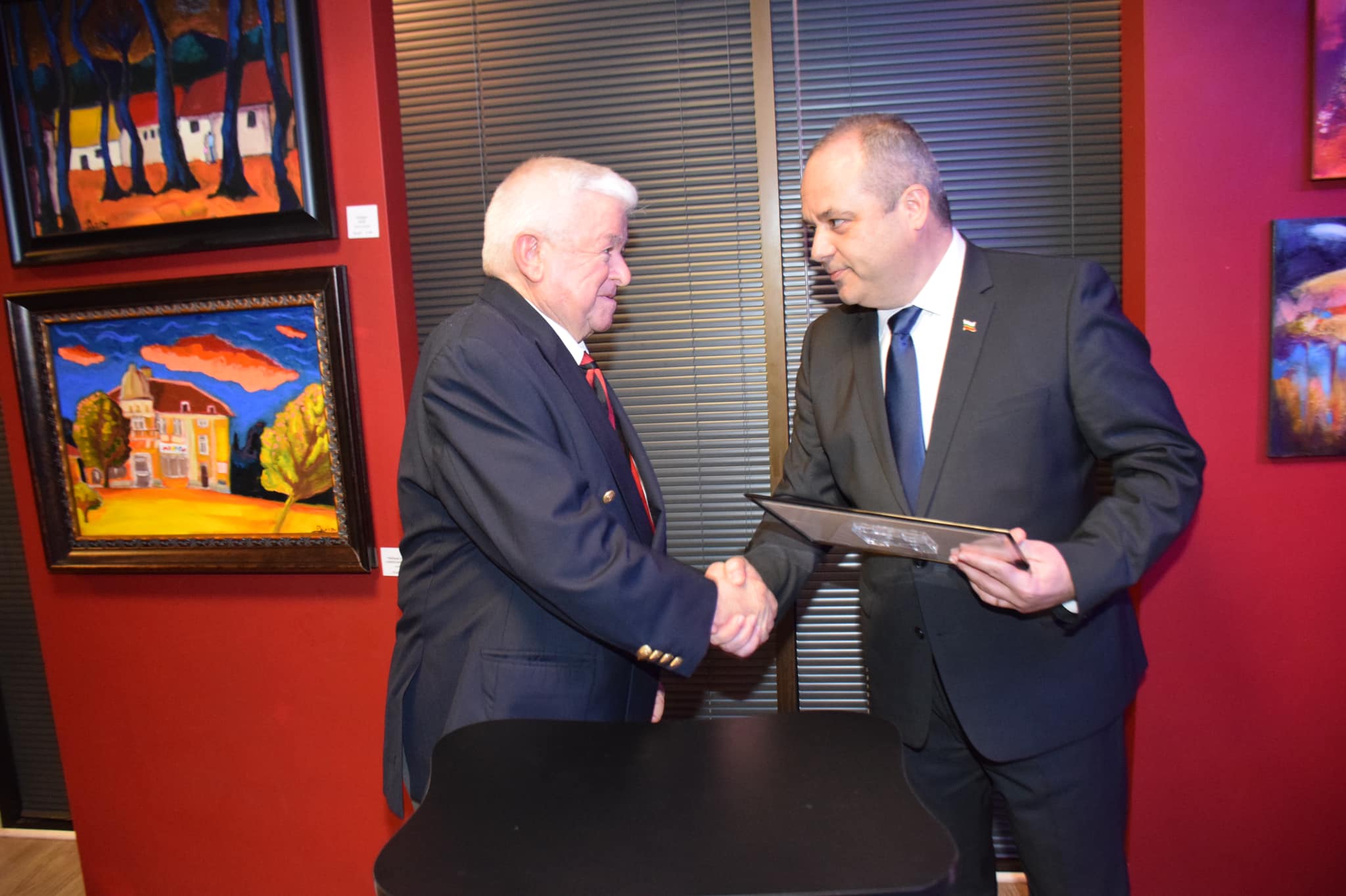 On behalf of the Deputy Prime Minister and Minister of Foreign Affairs Ekaterina Zaharieva the Consul General Ivan Anchev conferred the Golden Laurel Branch on the Bulgarian entrepreneur and philanthropist Shefket Chapadjiev. The highest distinction of Bulgaria's Ministry of Foreign Affairs was given to Mr. Chapadjiev in recognition of his continued philanthropic activities, his support to the Bulgarian community in Chicago area as well as significant contribution to maintaining and developing Bulgarian culture and credibility on the occasion of his 80th jubilee.
Shefket Chapadjiev is an entrepreneur of distinction and benefactor of the Bulgarian community in the region of Chicago for more than 40 years. He was born on April 24th 1939 in the town of Madan. He fled Bulgaria in 1963 because of the communist dictatorship at that time. One year later he arrived in the United States and settled in Chicago where he lives up to the present. Over the years Chapadjiev has become a pillar of the Bulgarian community in the United States. Hi is among the donators to the Bulgarian churches in the city – "Saint Sophia" and "Saint John of Rila". In the mid-90s of 20th century he used his own resources to establish the First Bulgarian Cultural and Information Center in Chicago. He sponsored the publication of the first Bulgarian newspaper – "Bulgaria".
The award ceremony took place at the event of the Consulate General of Bulgaria in Chicago attended by many representatives of the Bulgarian community, among them were directors and teachers from the Bulgarian schools, heads of cultural and religious organizations and socially active people. The Consul General Ivan Anchev marked the milestones of the Bulgarian community's life in 2019.
More photos