Bulgaria took part in the annual United Nations Women's Guild Annual Charity Bazaar in support of disadvantaged children and women
28 November 2022
News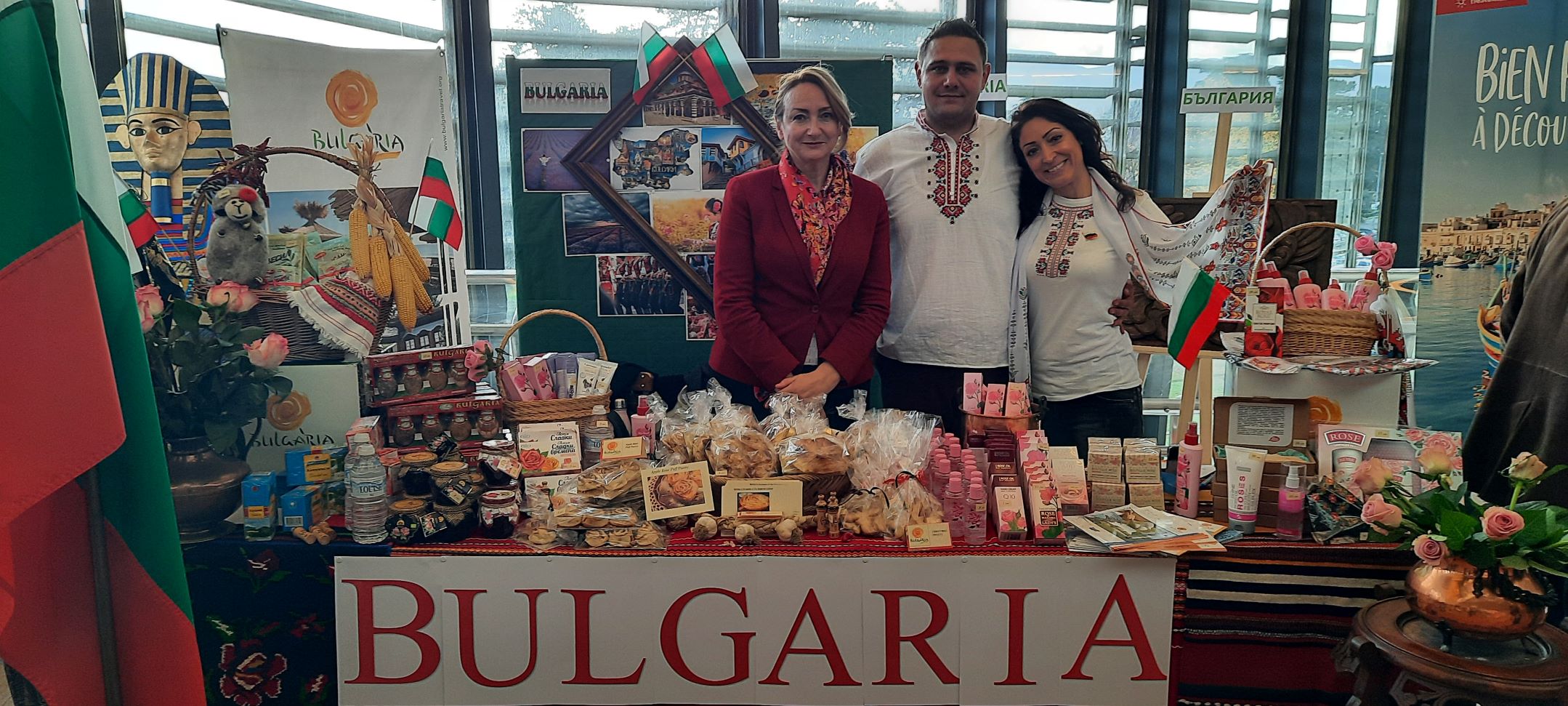 The annual Bazaar of the United Nations Women Guild in Geneva was held at the Palais des Nations on 22 November 2022 with the purpose, as in previous years, to raise funds in support of micro-projects aimed at improving the situation of disadvantaged children and women around the world.
The Bulgarian stand, prepared by the Permanent Representation of the Republic of Bulgaria to the UN Office and other International Organizations in Geneva, enjoyed great interest from UN officials and diplomatic missions in Geneva, from many of our Bulgarian compatriots and visitors from all over the world.
Bulgaria also participated in the cultural program and in the Bazaar's lottery. The visitors of the charity Bazaar enjoyed Bulgarian traditional dances, performed by the dance group composed of representatives of the folk group "Pendari" and the Bulgarian-Swiss association "Kanatitsa". Association "Dr. Stamen Grigorov" contributed to the success of the Bazaar's lottery and assisted in the promotion of the Tryavna woodcarving tradition through the works of the students of the National High School of Applied Arts in Tryavna.