The Рermanent Рepresentative of Bulgaria at the UN Office in Geneva expressed to the Council of the IOM Bulgaria's concern about the worsening global migration situation
07 December 2022
News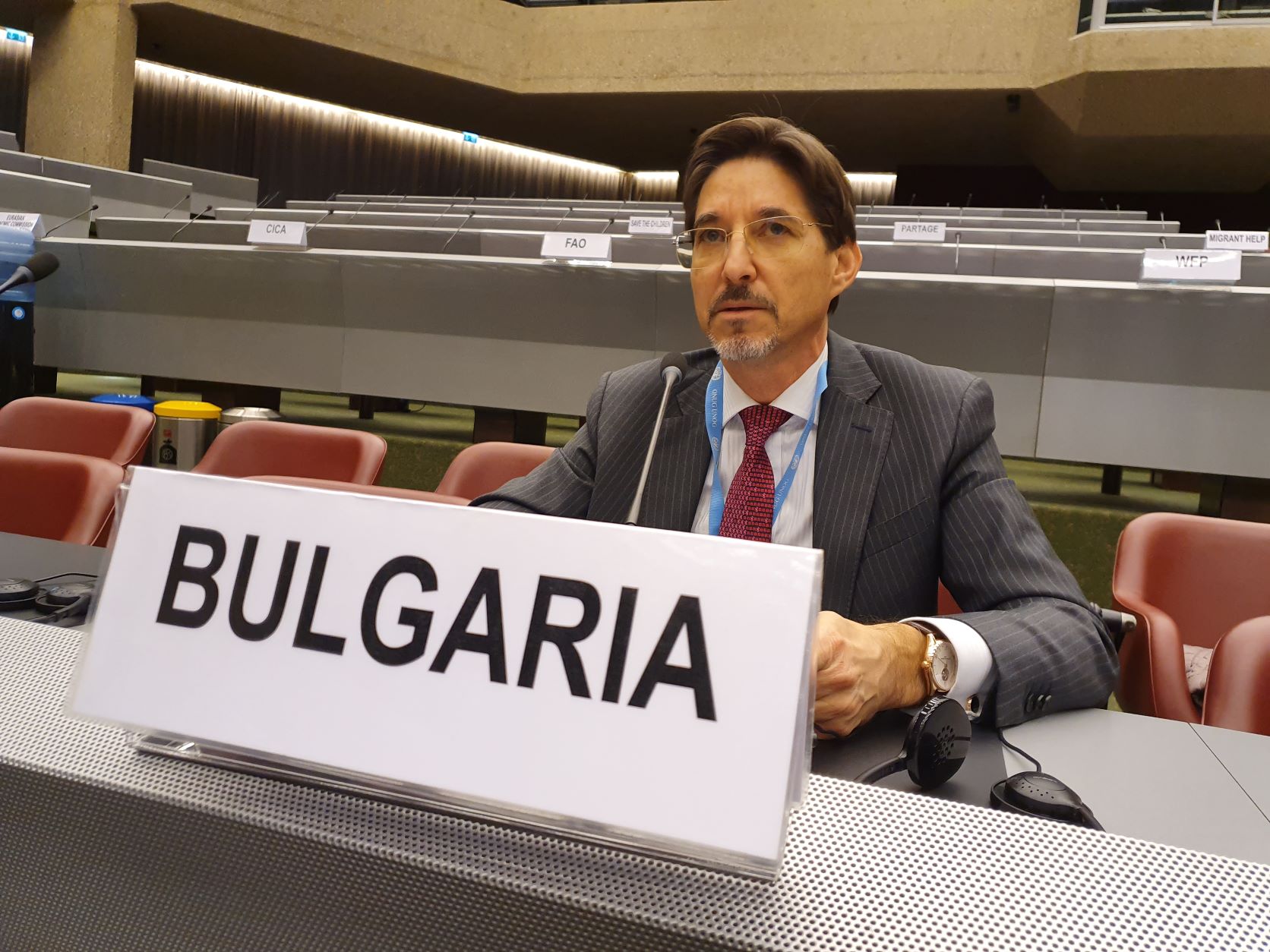 On December 2, 2022, the Permanent Representative of Bulgaria to the UN-Geneva, Ambassador Yuri Sterk, took part in the general debate at the 113th session of the Council of the International Organization for Migration.
In his statement, Ambassador Sterk focused on the factors contributing to the deterioration of the global humanitarian situation and to enhanced migratory processes, and on their interaction. He drew attention to the dire consequences of Russia's war of aggression in Ukraine and shared the concern for the fate of the Ukrainian people in view of the approaching winter. In this regard, he welcomed the activities of the Organization in support of internally displaced persons and in rebuilding and promoting community stabilization.
The Permanent Representative of Bulgaria also touched upon other crises in the focus of the IOM, including those in Afghanistan and Syria, and those related to climate change.
The Bulgarian representative supported the ongoing reforms process of the Organization and expressed confidence that the increase in its budget will be used rationally for the successful completion of IOM's business transformation.
In conclusion, Ambassador Sterk expressed appreciation of the bilateral cooperation of Bulgaria with the Organization, especially in the field of voluntary returns and in support of victims of human trafficking.
More photos