Participation of Bulgaria in the Fourteenth Meeting of the Conference of the Parties to the Ramsar Convention on Wetlands (COP-14)
17 November 2022
News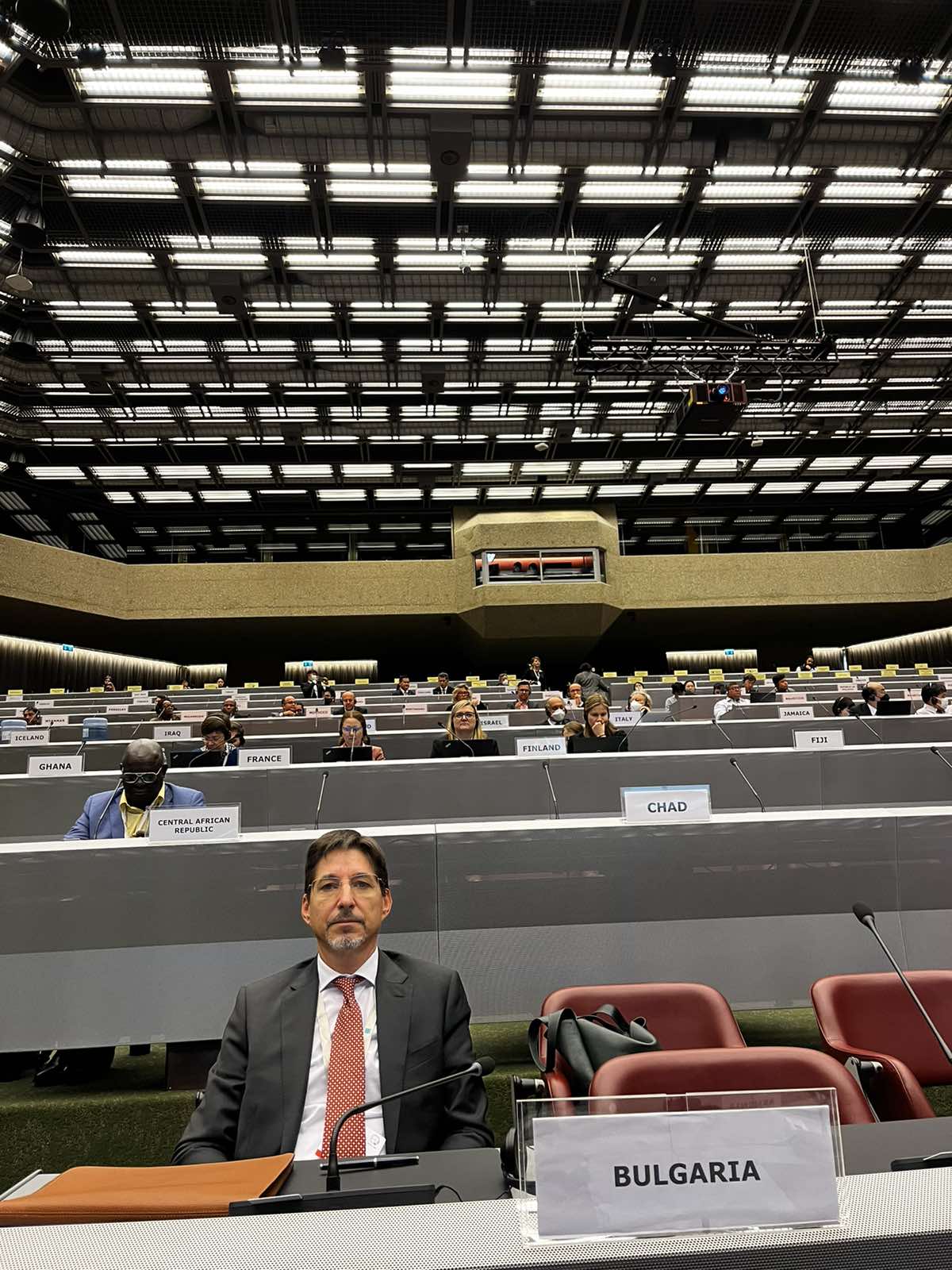 The Fourteenth Meeting of the Conference of the Parties to the Ramsar Convention on Wetlands (COP-14) took place from 5 to 13 November 2022 under the theme "Wetlands Action for People and Nature". COP14 was held in a hybrid manner – in Wuhan, China and in Geneva, Switzerland. Bulgaria participated in COP-14 with a three-member delegation from the Ministry of Environment and Water of the Republic of Bulgaria and the Permanent Representation of the Republic of Bulgaria in Geneva.
H. Ambassador Yuri Sterk, Permanent Representative of the Republic of Bulgaria to the UN Office and other international organizations in Geneva, took part in the High-level segment of COP-14 on November 6, 2022, during which the Wuhan Declaration was adopted. Through the Declaration, the parties to the Ramsar Convention declare their determination to take appropriate and urgent measures to prevent and reverse the loss of wetlands worldwide, among which the promotion of the conservation, restoration, management, wise and sustainable use of wetlands and the incorporation into national legislation, and the prevention and control of water pollution in wetlands. Wetlands are the fastest disappearing ecosystem, with 35% of natural wetlands globally having disappeared since 1970.
COP-14 elected the new members of the Ramsar Convention Standing Committee for the period 2022-2025 and discussed a number of issues of importance for the operation and management of the Ramsar Convention. 24 draft resolutions were considered, including a draft resolution on the environmental emergency in Ukraine, submitted for consideration by 36 co-sponsors, including Ukraine and the 27 EU member states. The resolution entitled "Ramsar Convention's response to environmental emergency in Ukraine relating to the damage of its wetlands of international importance (Ramsar sites) stemming from the Russian Federation's aggression" was adopted after a vote on 12 November 2022. This resolution notes and condemns the destructive impact of Russian Federation's aggression on the ecological situation in Ukraine, including the violation of the ecological status of 16 Ramsar sites and the potential damage to another 15 Ramsar sites in Ukraine.
The Ramsar Convention on Wetlands, adopted on 2 February 1971 in Ramsar City, Iran, is the first of the modern global international treaties for the conservation and sustainable use of natural resources and remains the only treaty targeting specific ecosystems. It has been ratified by 172 countries. Wetlands of international importance recognized by the Convention amount to 2455 and cover almost 256 million hectares.
Bulgaria is among the first countries to join the Ramsar Convention on Wetlands. In the list of the Convention on Wetlands of International Importance (Ramsar sites), Bulgaria is represented by 11 wetlands, with a total area of ​​49,912.43 hectares, covering 0.45% of the country's territory – "Atanasovsko Lake", "Belene Islands Complex", "Durankulak Lake", "Ibisha Island", "Shabla Lake", "Poda Locality", "Pomorie Wetlands Complex", "Ropotamo Complex", "Srebarna Lake", "Vaya Lake" and "Dragoman Marsh Karst Complex".