The National Liberation Day of Bulgaria, March 3rd, was celebrated in Havana
03 March 2020
News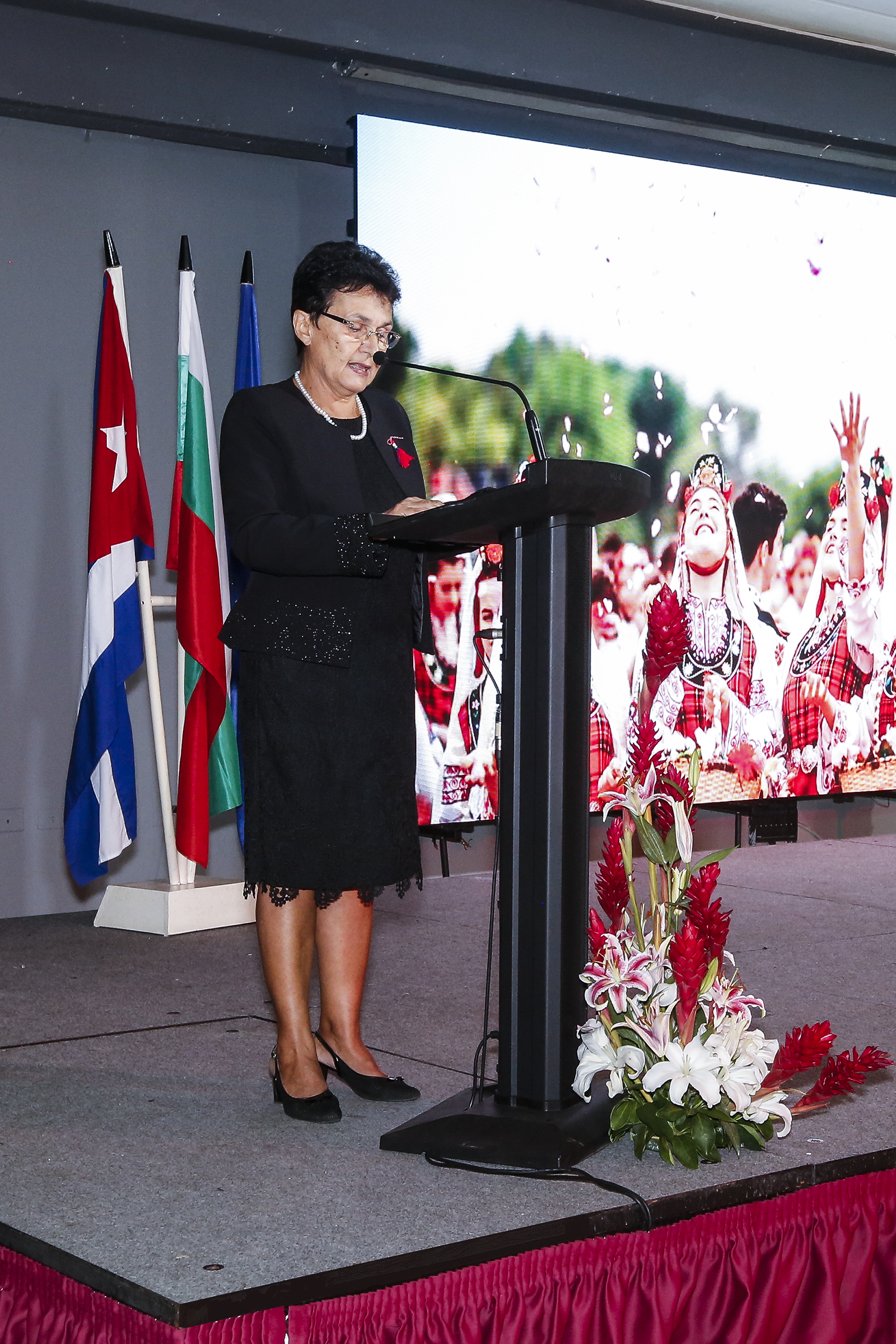 The National Liberation Day of Bulgaria, March 3rd, was celebrated in Havana with an opening, in Melia Cohiba Hotel on March 5th 2020, of the photo exhibition Visual Assonances – Bulgaria and Cuba. The exposition represents 34 panels – pairs of photographs of Bulgarian and Cuban natural and architectural landmarks, traditions, etc., that corresponds to each other. It was arranged by the Bulgarian Embassy in Cuba, while some of the pictures were provided by Kaliman Caribe, the exclusive distributor of the prestigious brand of hand made Habanos cigar within Bulgaria. The inauguration marked the beginning of series of cultural events to be held in Cuba by the Bulgarian Embassy to celebrate the 60th anniversary of the establishment of diplomatic relations in 2020.
In her remarks at the reception after the opening, Ambassador Maria Donska made a brief retrospective of the Bulgarian-Cuban relations and highlighted its dynamics over the last years, including in the context of the EU-Cuba Political Dialogue and Cooperation Agreement, entered provisionally into force in November 2017.
The exhibition and the reception were attended by over 200 guests, representatives of the Cuban government and cultural, academic and business community, of the diplomatic corps, Bulgarian nationals living in Cuba and Cubans linked to Bulgaria.