Photo exhibition commemorating the 500th anniversary of Havana
22 November 2019
News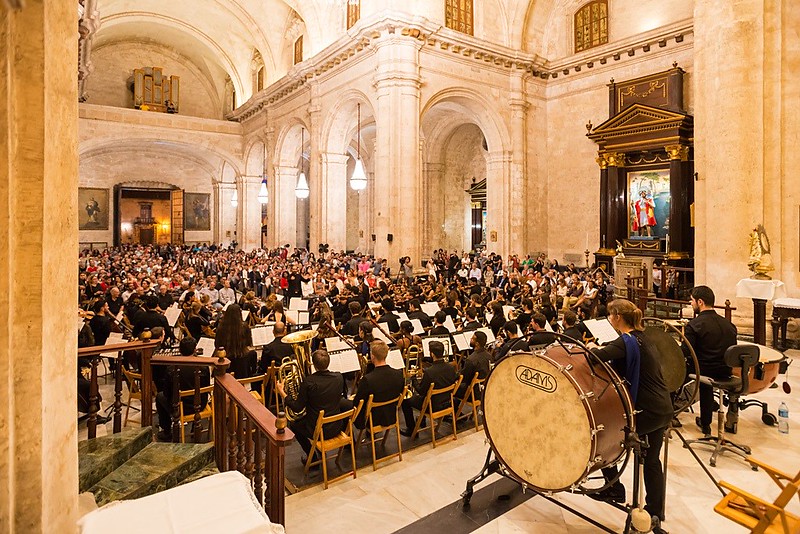 On November 22, 2019, a Photo exhibition commemorating the 500th anniversary of Havana was opened in the Earl of Lombillo Palace in Old Havana.
The exposition was organized by the EU Delegation in Havana and the Member States accredited to Cuba, with each country presenting a picture of its iconic footprint in the Cuban capital.
The Bulgarian Embassy is participating with a photograph of a stone from the Preslav Palace, which was given to Havana as a present on occasion of the 1300 anniversary of the Bulgarian State.
Later the same day, the EU Delegation in Havana and the Member States congratulated the Cuban capital for the anniversary with a concert, delivered by the EU Youth Orchestra at the Havana Cathedral. The Cuban Symphony Orchestra also took part in the event, featuring works by European and Cuban composers. The point of the program was the performance of the Allegro con brio of Beethoven´s 7th Symphony. Among the performers of the EU Youth Orchestra was the young Bulgarian violinist Lilyana Popdimitrova.
Both events were attended by representatives of the Cuban institutions, the diplomatic corps, artists and citizens of the Cuban capital.
More photos