Meeting between Bulgarian Ambassador and the Chair of the Regional Bulgarian National Cultural Center "Zdravets"
29 March 2021
News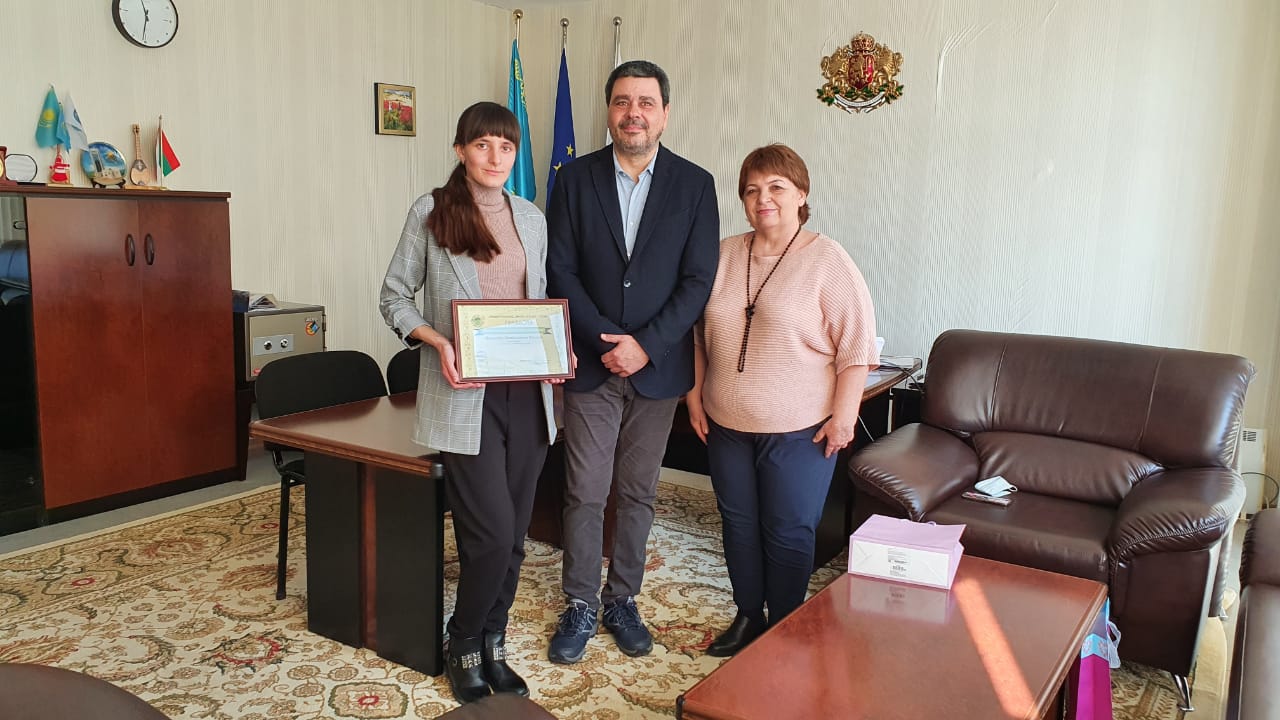 Тhe Extraordinary and Plenipotentiary Ambassador of the Republic of Bulgaria, Mr. Boyan Hadjiev held a meeting with Ms. Valentina Shatova – Head of the Public Association Pavlodar Regional Bulgarian National Cultural Center "Zdravets" (Pavlodar, Republic of Kazakhstan) and Ms. Violetta Koleva – Head of the Youth Section of the aforementioned Association. Various questions regarding the Bulgarian community in Pavlodar Region were discussed.
During the meeting Ambassador Hadjiev presented Ms. Violetta Koleva with a Certificate for her participation in the virtual poetry recital dedicated to the patron day of Secondary School "Vasil Levski" (Troyan, Bulgaria). Her participation was realized with the kind assistance of the school administration and Ms. Angelina Ivanova, who taught Bulgarian language and literature at the Bulgarian Department of the School of National Revival "K. B. Darzhuman" in Pavlodar for several months. In order to further encourage the interest in the Bulgarian language and culture, the guests received books in Bulgarian language.
More photos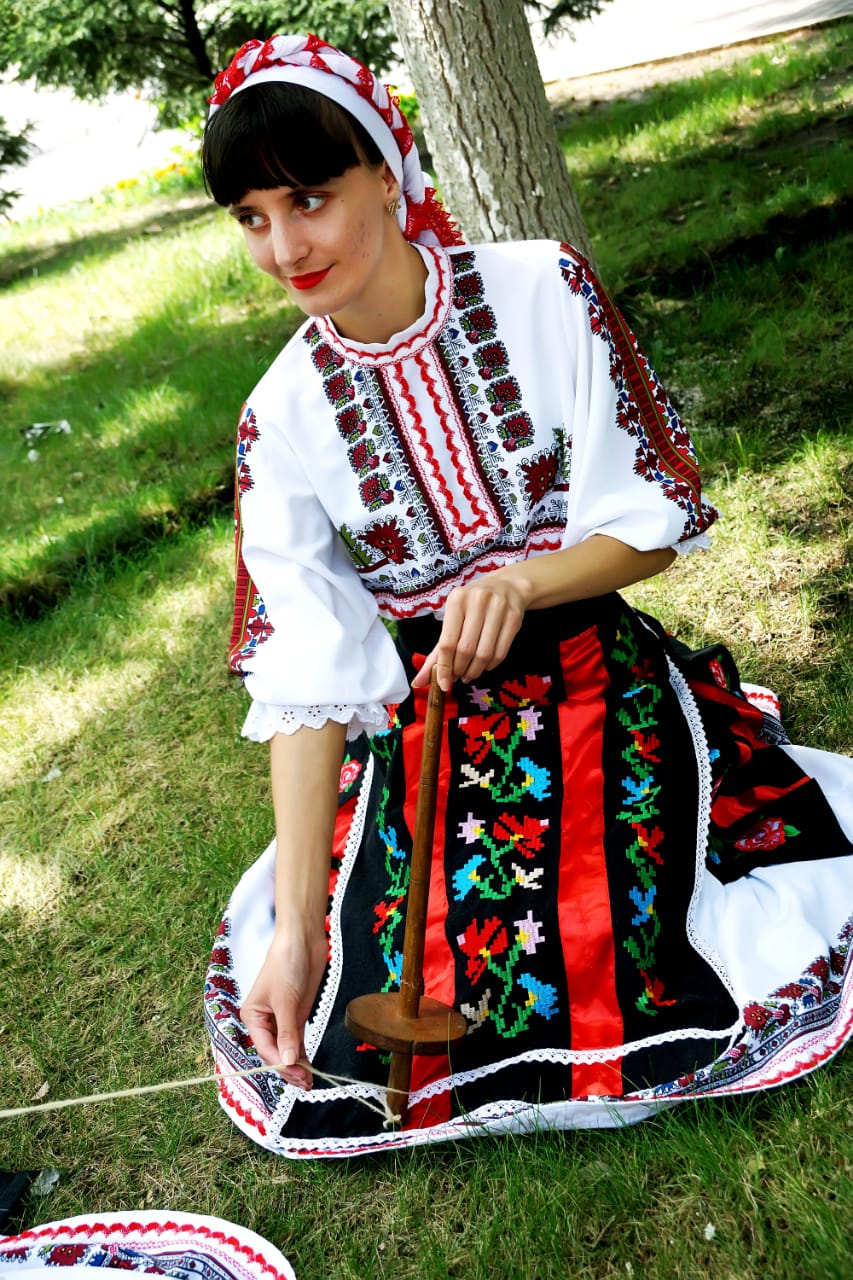 Related files