The Embassy of Bulgaria to Ireland was delighted with the opportunity to mark 24th of May
26 May 2023
News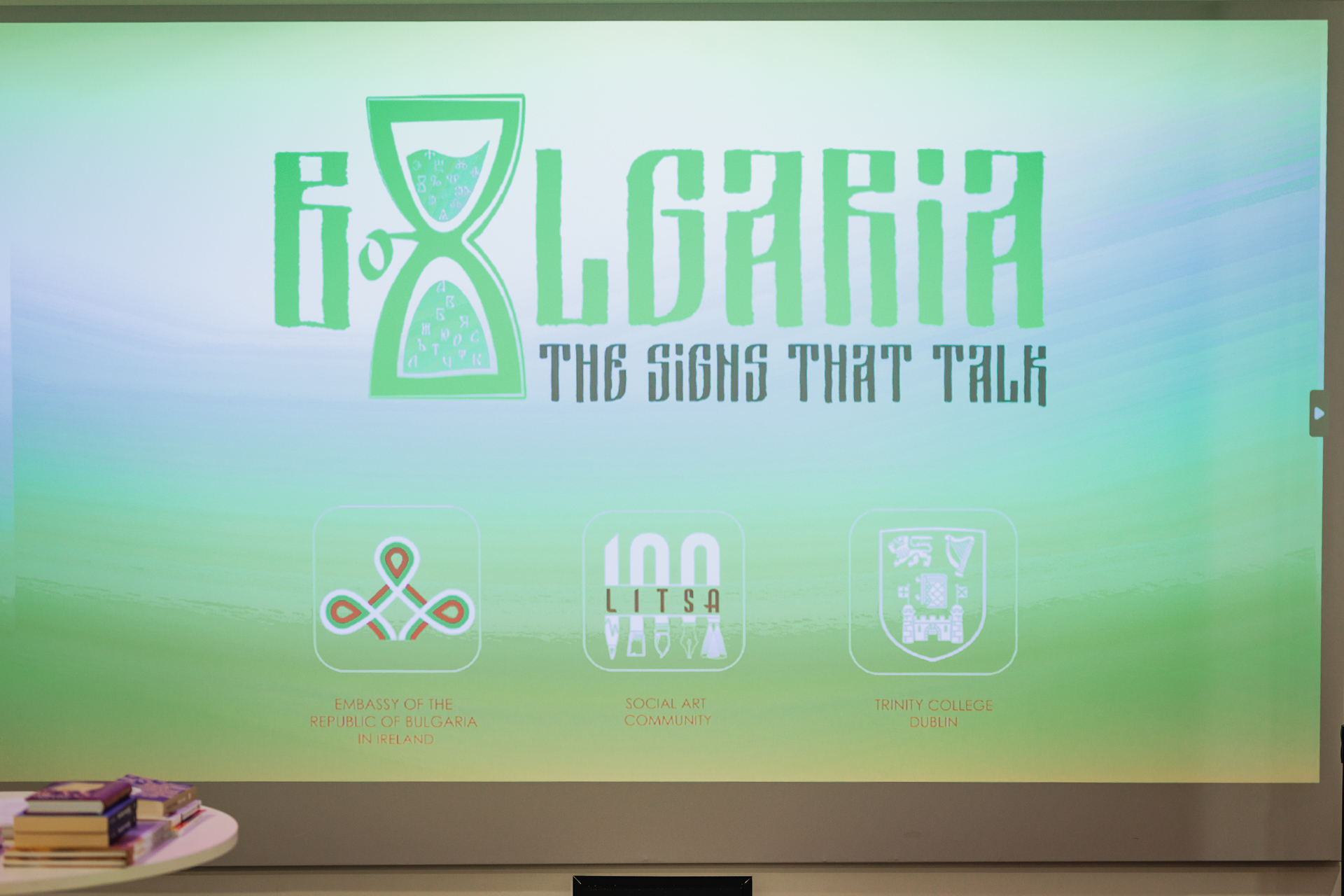 The Embassy of Bulgaria to Ireland was delighted with the opportunity to mark 24th of May, National Day of Bulgarian alphabet, Education and Culture and Day of Ss Cyril and Methodius – Patrons of Europe by opening here at the GLOBAL ROOM TCD an art installation THE SIGNS THAT SPEAK by the awarding ceremony for "Our Letters" students contest with exhibition.
We were glad to present "THE SIGNS THAT SPEAK", art installation metaphor of time dedicated to the Bulgarian alphabet, Cyrillic - created by Todor Gerov and the Art Group 100LITSA, community originating from Varna, Bulgaria and founded back in 2015 is created our to provoke society towards spiritual development through culture.
THE SIGNS THAT SPEAK is an art installation with talking symbols, a volumetric letter "ə" in a Glagolitic script, that resembles an hourglass and from which this Glagolitic character "flows" into our modern alphabet – the Cyrillic one.
The installation is completed with panels with collages of Bulgarian children's art on this year's Embassy contest theme "Our Letters".
Many thanks and appreciation to Trinity Global for your cooperation and for hosting this wonderful event on an important day for Bulgaria and Europe.