Minister Emil Karanikolov presented Bulgaria's OECD Action Plan to the Council of the Organization
27 September 2019
News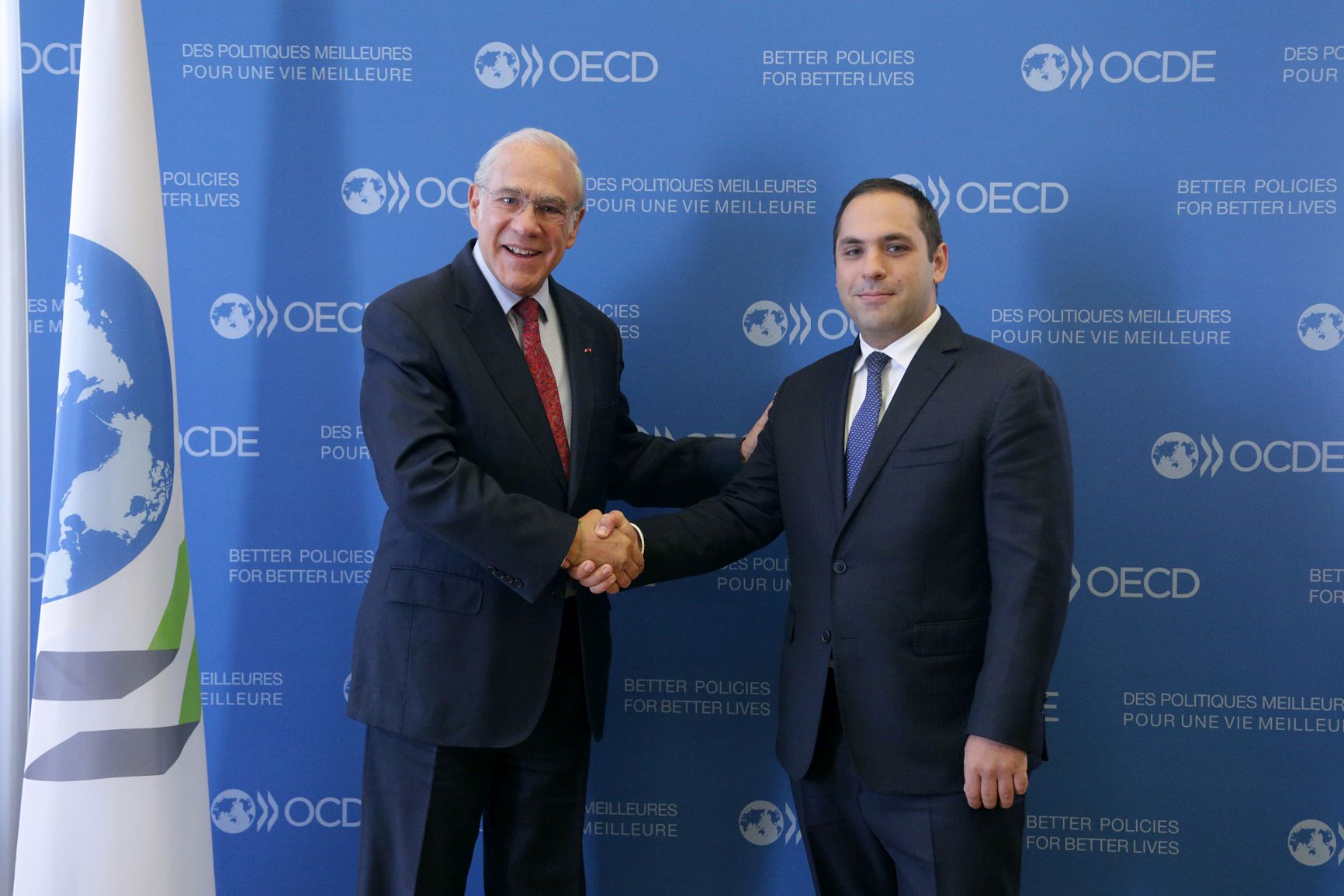 Bulgaria's membership to the Organization for Economic Cooperation and Development (OECD) is a key priority of our country. Bulgaria seeks to receive, and expects a decision on starting membership negotiations in 2020. This stated the Minister of Economy Mr. Emil Karanikolov, who officially presented the Bulgaria's Action plan for the OECD to the Council of the organization in Paris.
Minister Karanikolov noted that the Action Plan, developed in close cooperation with the OECD Secretariat, reflects the political will and the progress made by Bulgaria in the recent years in preparing for accession to the OECD. The plan also shows the Bulgarian government's readiness to accelerate its actions to meet the OECD standards and membership criteria and is intended to support the ongoing domestic reforms in key areas.
Minister Karanikolov had also a bilateral meeting with the OECD Secretary General Mr. Angel Gurría and discussed the prospects for the OECD enlargement process.