Ceremony marking the anniversary of the Battle of Gorni Dabnik
26 October 2022
News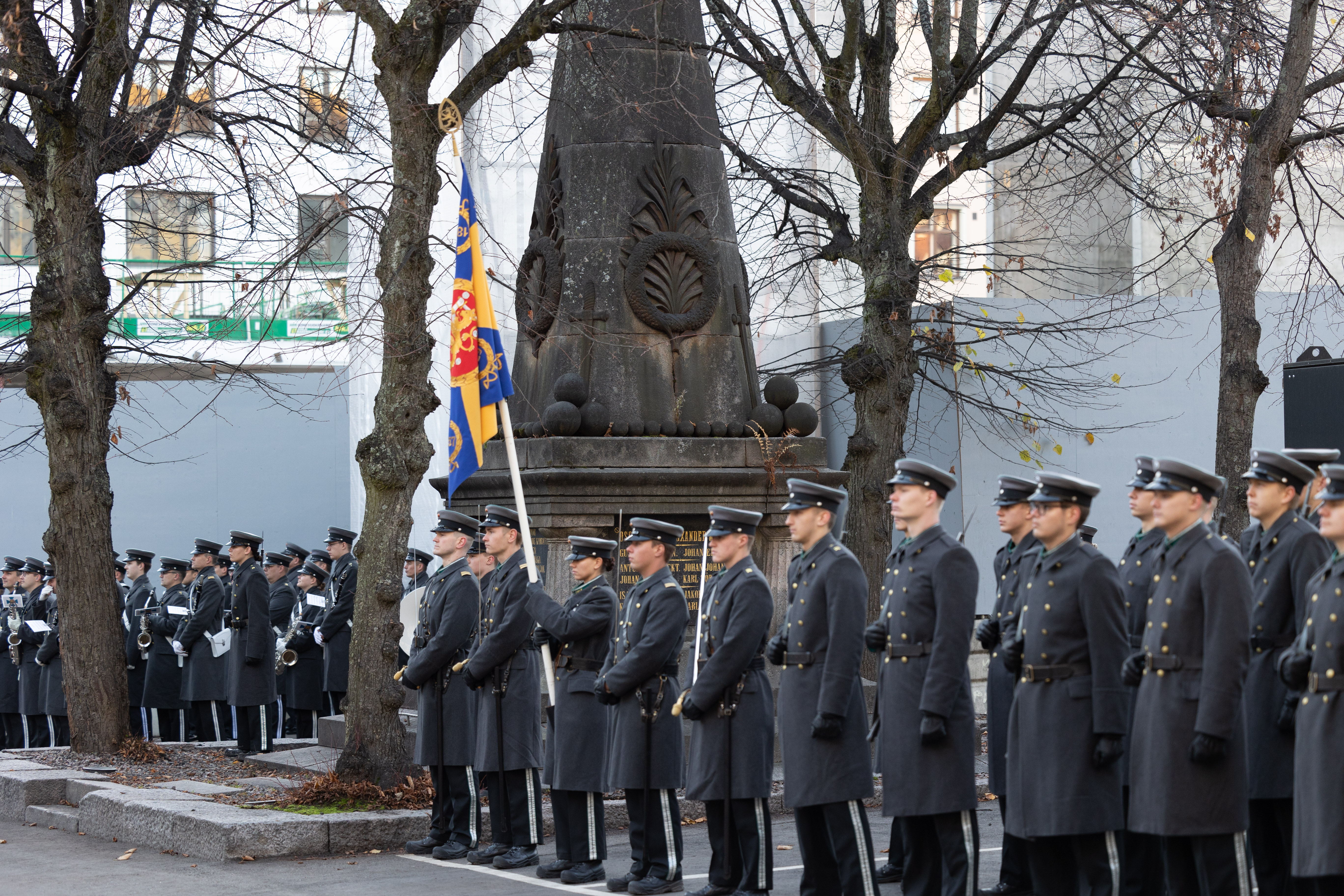 On October 25th, 2022 in Helsinki was held the annual ceremony to commemorate the 145-th anniversary of the Battle of Gorni Dabnik (24.10.1877) - the most significant battle involving the Finnish Battalion in the Russian-Turkish War.
In honour of the Finnish victims for the freedom of Bulgaria, on behalf of the Embassy of the Republic of Bulgaria in Helsinki, Ambassador Nina Simova and representatives of the Embassy placed a wreath at the monument of the fallen Finnish warriors.
In the presence of Finnish Guard units and under the sounds of Finnish military brass music, wreath and flowers were laid by senior Finnish officers, as well as by members of the Finnish-Bulgarian Friendship Society, to pay tribute to the heroes.