The Bulgarian state granted 50,000 euros for the repair of our Orthodox church in Melbourne
25 July 2022
News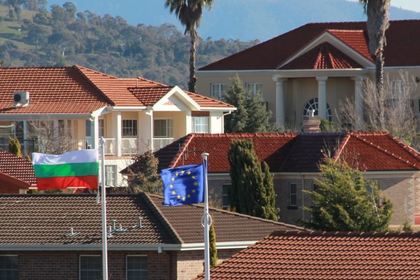 Dear compatriots,
As we have already informed you, at the proposal of the Embassy, ​​the Bulgarian state granted 50,000 euros for the repair of our Orthodox church in Melbourne, as well as 10,000 euros for assistance to our church in Adelaide. At the beginning of the month, the Mission in Canberra recommended to the Directorate of "Religions" at the Council of Ministers the assignment and sending of a Bulgarian priest to take over the religious activities in Sydney. For your information, the text of the letter indicates that the Republic of Bulgaria will do the necessary, with the first €20,000 having already been transferred to Australia:
Dear Mr. Panov,
In connection with the letter received from you, we inform you that the "Religions" Directorate of the Council of Ministers has already prepared and sent a letter to St. Synod of the Bulgarian Orthodox Church - Bulgarian Patriarchate, with a request for assistance in seconding a Bulgarian priest to Australia.
With respect,
Georgi Krastev - director
Directorate of "Religions"
Council of Ministers