Firm and stable development of Bulgaria - US relations
20 September 2013
News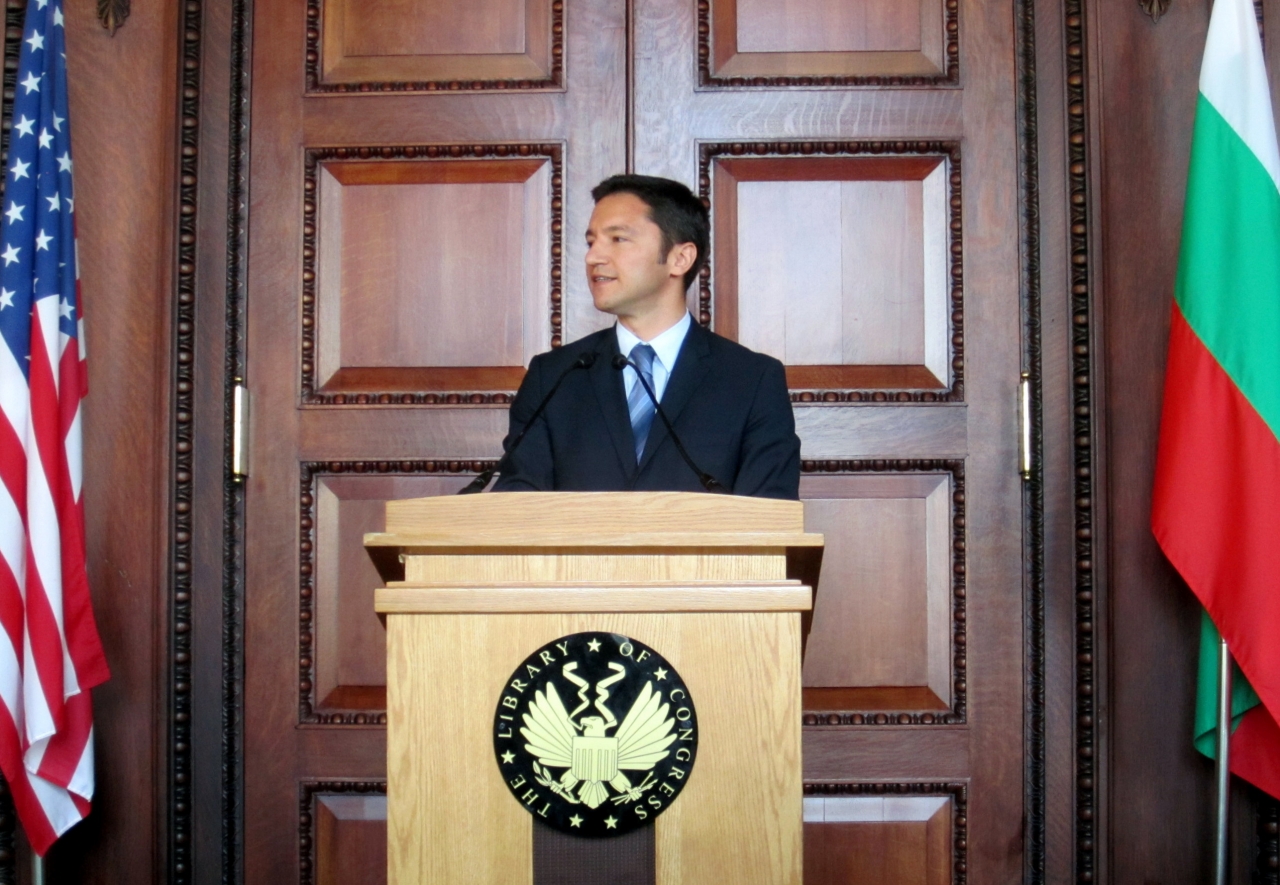 During the first day of his working visit to Washington DC, Foreign Minister Kristian Vigenin spoke with Eliot Engle, Deputy Chairman of the Foreign Affairs Committee of the House of Representatives, Wendy Sherman, Under Secretary of State for Political Affairs, and Paul Jones, Deputy Assistant Secretary of State for the Bureau of European and Eurasian Affairs.
The 110th anniversary of the establishment of diplomatic relations between Bulgaria and the United States was marked with luncheon at the Library of Congress. ​​Minister Vigenin delivered a keynote speech noting that regardless of the political twists and turns, the relations between Bulgaria and the US are developing in a firm and stable manner and are rooted in the period before the establishment of the formal diplomatic relations. Minister Vigenin highlighted the role of the American journalist McGahan in the coverage of the April Uprising (1876). Due to his reports the world has learned the truth about the tragic events in Bulgaria, Minister Vigenin said. He noted the contribution of prominent Bulgarians to the development of theUnitedStatesofAmerica. Foreign Minister emphasized on the potential of Bulgarians living in the US to participate in the process of further strengthening the bilateral relations in all fields. Minister Vigenin highlighted that in recent years the relations between the two countries have reached the level of strategic partnership, contributing to the peace and stability on our continent.
Moderator of the following discussion was the Bulgarian Ambassador to the US , Mrs. Elena Poptodorova. She stressed on the importance of bilateral relations, not limited in strictly formal dimension but characterized by a deeply human character.
Guests at the ceremony were congressmen, representatives of the State Department, Department of Commerce, Department of Homeland Security, Ambassadors of European countries, former U.S. Ambassadors to Bulgaria, Bulgaria's honorary Consuls to the United States, representatives of think tanks and prominent representatives of the Bulgarian community in the United States, as well as senior executives of large US companies operating in Bulgaria.
More photos