The Bulgarian ambassador to Sweden took part in the celebration to mark the 40th anniversary since the establishment of the Bulgarian Orthodox Church Commune "Saint Mary, Mother of Jesus" in Malmö
02 May 2023
News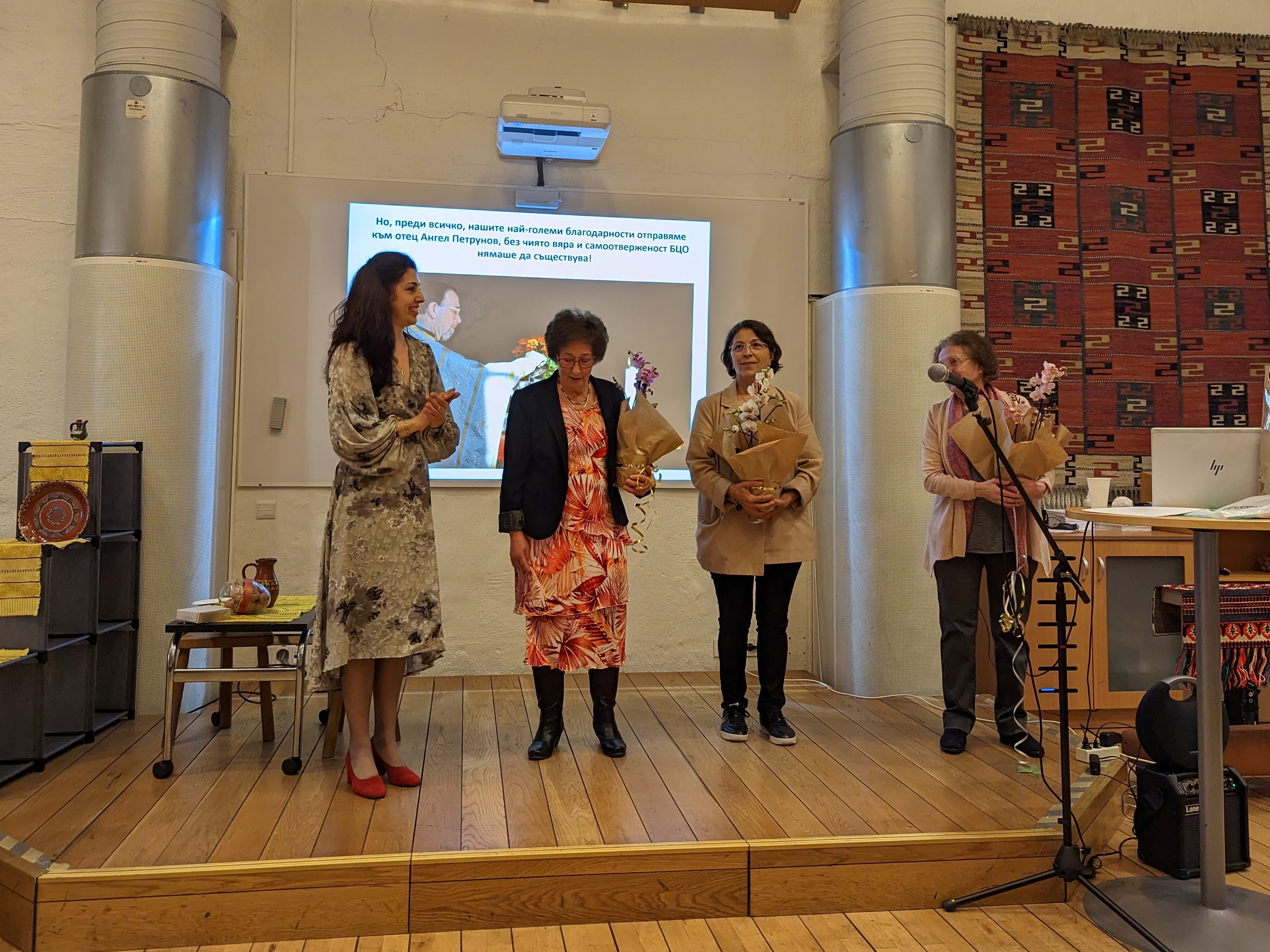 On April 23rd, 2023, the Bulgarian Orthodox Church Commune "Saint Mary, Mother of Jesus" in Malmö celebrated its 40th jubilee. The program of the celebration started with a Saint Thomas Sunday divine liturgy, officiated in Sjömanskyrka by The Reverend Father Angel Petrunov, representative of the Holy Synod of the Bulgarian Orthodox Church in Scandinavia and the initiator of the creation of the Bulgarian Church Commune back in 1983.
The church service and the celebration that followed were attended by the members of the church commune from Malmö and the southern Swedish region of Skåne, many Bulgarians from the Danish capital Copenhagen, Swedish and Danish friends of Bulgaria.
The President of the Bulgarian Orthodox Church Commune in Malmö, Ms Pavlina Tosheva, ambassador Ivan Pavlov, and the Bulgarian consul in Copenhagen (on behalf of the Bulgarian ambassador to Denmark) addressed the audience with short speeches. The Bulgarian Orthodox Church Commune's Secretary, Ms Lidia Kovacheva, gave a brief presentation of the most important events in organization's 40 years of history.
The program of the celebration included a children's play and a recital of poems and songs. The folk-dance groups from Malmö and Copenhagen "BG Folk Ritmi" showed their mastery of Bulgarian folk dances and led a large Bulgarian horo, which all the guests caught on to.