The Stockholm women's folk choir "Perunika" took part in the program of the "Night of Culture" in Stockholm
24 April 2023
News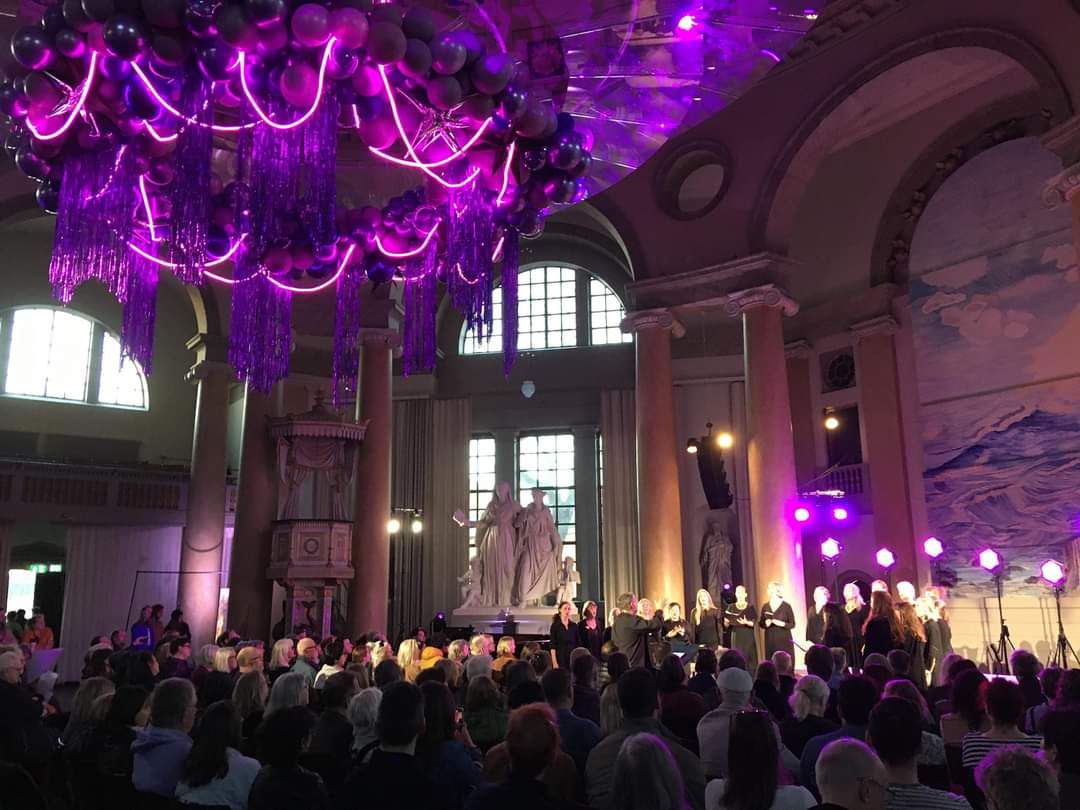 For yet another year, the Stockholm women's choir for Bulgarian folk songs "Perunika", conducted by Мaestro Mihail Delchev, was invited to participate in the program of the "Night of Culture" in Stockholm. In the sixth edition of the annual cultural festival "Perunika" took center stage in the rich choral program in the Erik Erikson Hall on Skeppsholmen in central Stockholm. Their performance was received enthusiastically with rapturous applause by the large audience.
"Perunika"'s program included the songs "Lale li si, zyumbyul li si" (F. Kutev), "Ne li ti e jalko" (D. Hristov), "Devoiko, Mari hubava", "Dilmano, Dilbero", "Snoshti si maicho pominah", Che da ti kupim byala seitza", "Pilence pee", (Kr. Kyurkchiyski), "More, zajeni se Gyuro" (Hr. Todorov).
With its annual participationс in various cultural events in Sweden, including at the invitation of the Bulgarian Embassy in Stockholm, "Perunika" choir contributes significantly to the popularization of Bulgarian folk songs in Sweden.
More photos