The embassy part took part in the traditional marking of the European Day of Languages
29 September 2022
News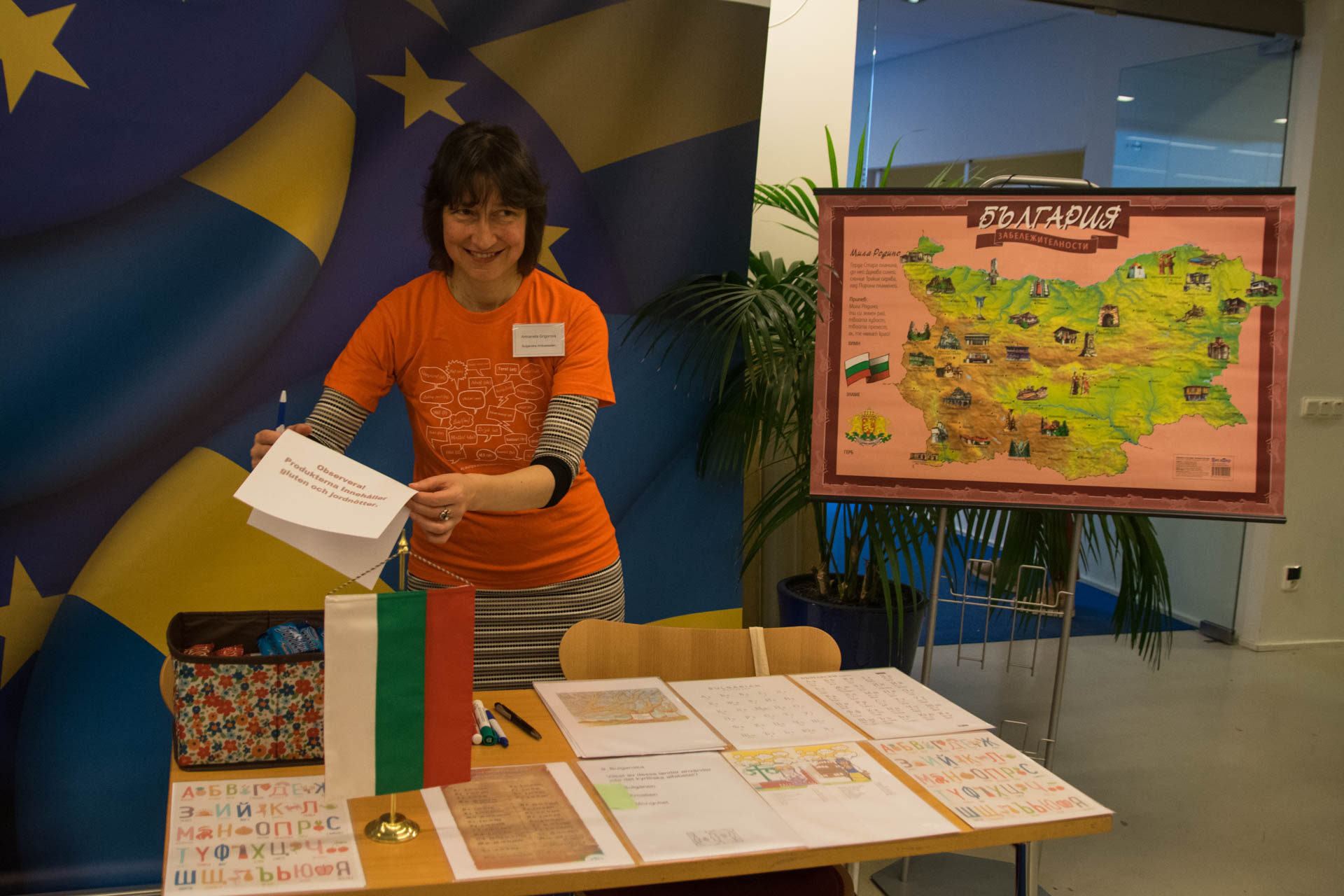 For sixth consecutive year the Embassy of Bulgaria in Sweden took part in the traditional marking of the European Day of Languages – 26th September.
This year's edition was held on September 27th at the European Commission and European parliament Representation in Stockholm in the original format of the initiative before the COVID-19 pandemic.
The event was attended by nearly 600 students from secondary and high schools in Stockholm and other regions of Sweden. Through interactive games the students had the opportunity to learn interesting facts related to the origin, usage, grammatical features, pronunciation, distribution, etc. details about 23 European languages presented at this year's event, including Bulgarian language. Special prizes were awarded to the winners in the traditional language competition.
At the Bulgarian stand, the students had the opportunity to learn more about the Cyrillic alphabet, to compare the similarities and differences between the Bulgarian, Latin, Greek and Swedish alphabets, to count in Bulgarian and conduct short dialogues in Bulgarian when getting acquainted, the basic greetings, as well as to learn how to pronounce in Bulgarian language a randomly chosen word, how to spell their names in Bulgarian, etc.
The Embassy expresses its gratitude to Ms Tanya Nikolova-Kotseva from the Bulgarian community in Stockholm and her daughter Ivet Kotseva, student at the Åva Gymnasium in Stockholm, who assisted Antoaneta Grigorova, diplomat from the Bulgarian Embassy in the presentation of the Bulgarian language.
Photos: Anna Jurková, Czech Centre Stockholm.