Visit of a delegation of school principals from Sofia to Stockholm to study the good practices in the Swedish school system
11 October 2022
News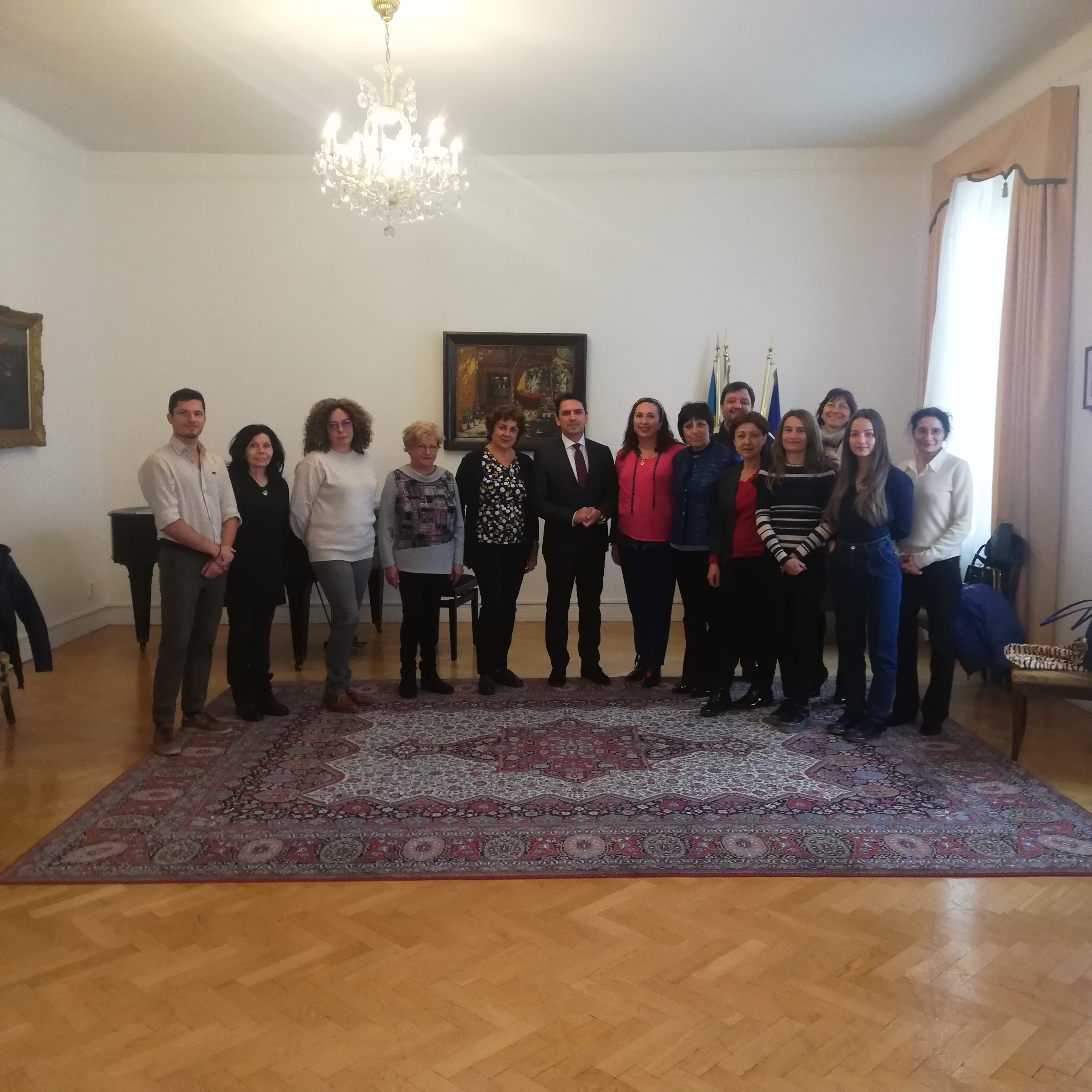 On October 7, 2022, a delegation of school principals from Sofia paid a working visit to Stockholm aimed at studying the good practices of Sweden's education system. The delegation included school principals who have been awarded over the last years for their contribution to the development of the Bulgarian education system – 148th Primary School "Prof. Dr. Ljubomir Miletich", High School "National Educational Complex for Culture", 104th Secondary School "Zahari Stoyanov", 139th Secondary School "Zahariy Krusha", 22nd Secondary School "Georgi Rakovski", Private school "Thomas Edison", Private School "Sveta Sofia", 105th Secondary School "Atanas Dalchev".
The principals' delegation visited the state school Ulriksdal in Stockholm's Solna Municipality, where they had the opportunity to familiarize themselves in detail with the organization of educational activities and the school facilities, the conditions for conducting training in the various disciplines, as well as the school cafeteria.
The principal of Ulriksdal School Ms Sofia Nybom gave a detailed presentation with a rich set of statistical data regarding the school's financing system, the allocation of the budget, the hiring of teachers and experts, the organization of educational activities in primary and upper grades, special and individual activities with students, including for the children with special needs, such as children with autism. After the presentation, the two sides exchanged questions and opinions related to the day-to-day work of the school principals, the challenges they must overcome to respond to the increased expectations of parents and maintain a high level of teaching, prevent the drop-out of students from schools and keep up high attendance in classes.
After visiting Ulriksdal School, the delegation paid a visit to the Bulgarian Embassy in Stockholm and met with Ambassador Ivan Pavlov and the team of the mission, where they shared their impressions from the visit to Stockholm and exchanged views on the similarities and differences between the two educational systems. Ms Rositsa Zlatanova, Director of the Council of the European Scientific and Cultural Community, who was the initiator of the visit, presented the Bulgarian Embassy in Stockholm with the honorary badge "Golden Book". Ms Zlatanova expressed her gratitude for the Embassy's assistance in organizing the study visit and her hope for continued cooperation in the future.
More photos