Opening of the school year at the Bulgarian school in Stockholm
19 September 2022
News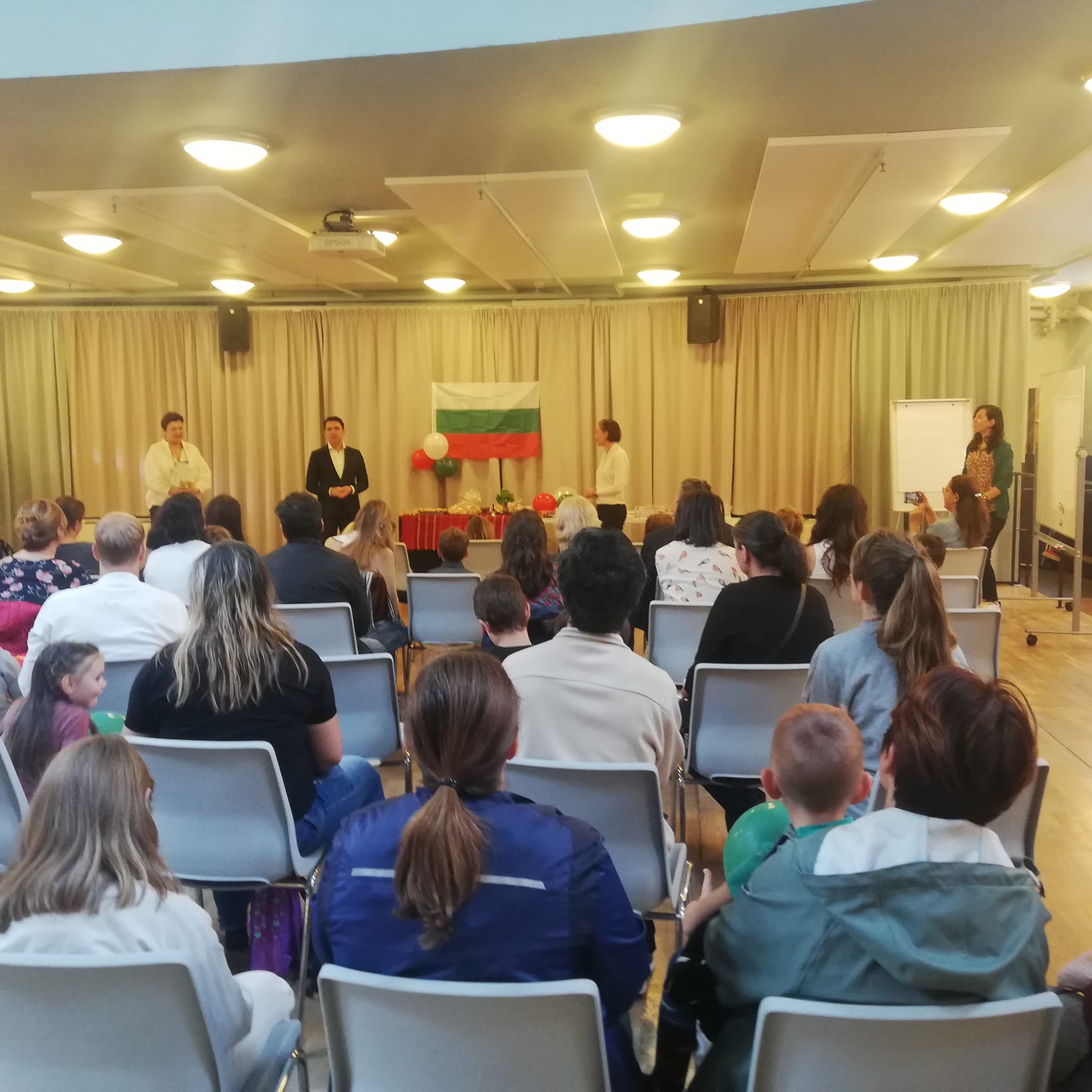 The opening ceremony of the new school year at the Bulgarian Sunday School in Stockholm took place on Saturday, September 17th, 2022, at the cultural center in Sundbyberg.
Greetings to the young pupils and their parents on the beginning of the school year were addressed by the director of the school – Ms Maria Kostadinova, and the Bulgarian ambassador to Sweden – Mr Ivan Pavlov.
The school's team, including the experienced teachers Ms Michaela Mihneva and Ms Darina Filipova presented the curriculum and the new sets of textbooks and school aids that will be used in the activities during the year.
This year's opening ceremony of the new school year coincided with the popular holiday of St. Sophia and her daughters – Faith, Hope and Love, which is also celebrated as the Day of the Bulgarian capital city Sofia.
More photos