Head of Mission
head of mission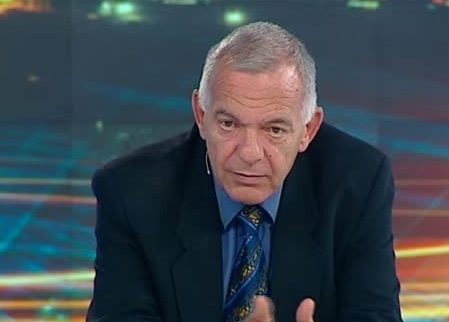 H. E. Mr. Radko Vlaykov
Ambassador Extraordinary and Plenipotentiary of the Republic of Bulgaria to the Republic of Serbia
Mr. Radko Todorov Vlaykov was born on 29.04.1956 in Sofia.
Graduated in 1981 the University for National and International Economics in Sofia, master in International Relations.
From 1981 till 1991 deals with scientific and journalistic work consistently at the Institute of International Relations and Socialist Integration in the Center for Foreign Trade and developments on international markets and in "Sofia Press" agency.
Mr. Vlaykov is a career diplomat, as he joined the Ministry of Foreign Affairs of the Republic of Bulgaria in 1991. From August 1991 to March 1994 he was counselor at the Embassy of Bulgaria in Czechoslovakia, after the division of the country – in the embassy in the Czech Republic.
From March 1994 to July 2001, Mr. Radko Vlaykov is the spokesman of the Ministry of Foreign Affairs. During the same period he is also the Director of the "Information" and of the "Information and Public Relations" directorate in the Foreign Ministry.
During this period he was a member of hundreds of delegations led by the President, Prime Minister and Minister of Foreign Affairs of the Republic of Bulgaria.
Fluent in English, German, Czech and Russian.