Head of Mission
head of mission
Todor Churov
Ambassador Extraordinary and Plenipotentiary of the Republic of Bulgaria to Romania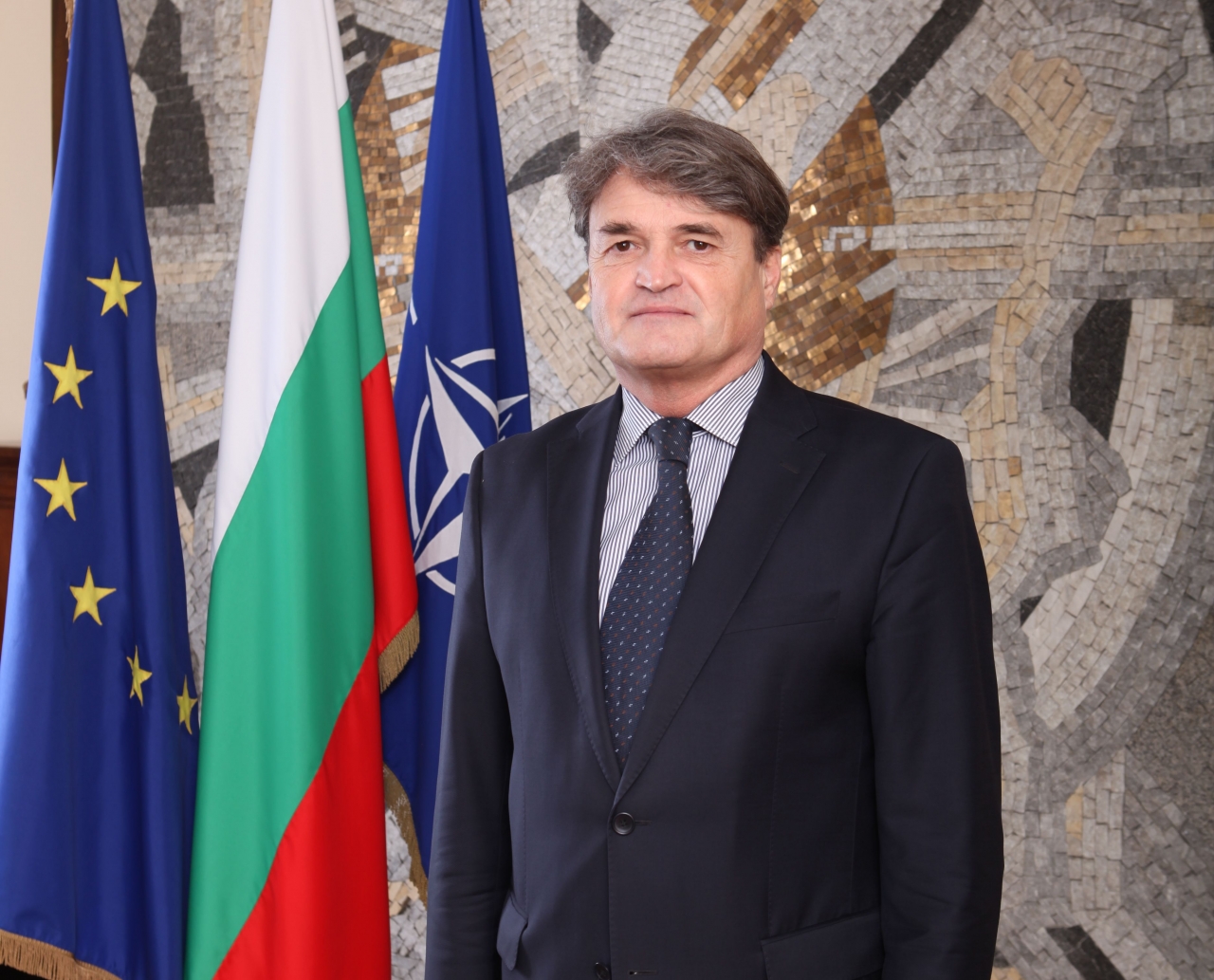 Todor Churov is a career diplomat with professional experience both in the Ministry of Foreign Affairs in Sofia and in the missions of the Republic of Bulgaria abroad. He holds master' s degree in international relations from MGIMO, Moscow, and was part of executive education programmes by the T.M.C. Asser Institute at the University of Amsterdam, IHEDN, Paris, and Kennedy School of Government, Harvard.
Since 1978 he has been member of the diplomatic service in the MFA respectively at the Middle East and North Africa and General Political Affairs departments, served as director of NATO and Regional Security and Human Rights directorates as well as Spokesperson of the MFA and ambassador-at-large. His last post before his appointment as Ambassador Extraordinary and Plenipotentiary to Romania was Director General of the General Directorate for Political Affairs.
His foreign assignments include the Embassy of Bulgaria in Amman, Jordan - 1981, Bulgarian Delegation to the Vienna CSCE Follow-up Meeting – 1986-1989, and Embassy of Bulgaria in Washington D.C., USA, as Deputy Head of Mission – 1990-1993.
He was posted as Ambassador Extraordinary and Plenipotentiary to the State of Kuwait and the Kingdom of Bahrain (non-resident)– 1998-2002, and as Permanent Representative to NATO in Brussels – 2009-2013.
In addition to his other positions, he was three times Chairman of the National Commission of UNESCO and twice - part of the Executive Board of the Diplomatic Institute to the Minister of Foreign Affairs. He was selected as member of two Groups of Governmental Experts to the UN Secretary General and was part of the CEPS International Advisory Board.
He served as Deputy Foreign Minister with three Bulgarian governments.
Fluent in English and Russian, working knowledge of Arabic, French, Slovak, and Spanish.
Married,with one son.