The Bulgarian Embassy participated again in the annual initiative "Japanese Table Events" of the Dutch United Nations Student Association and Leiden University
19 November 2019
News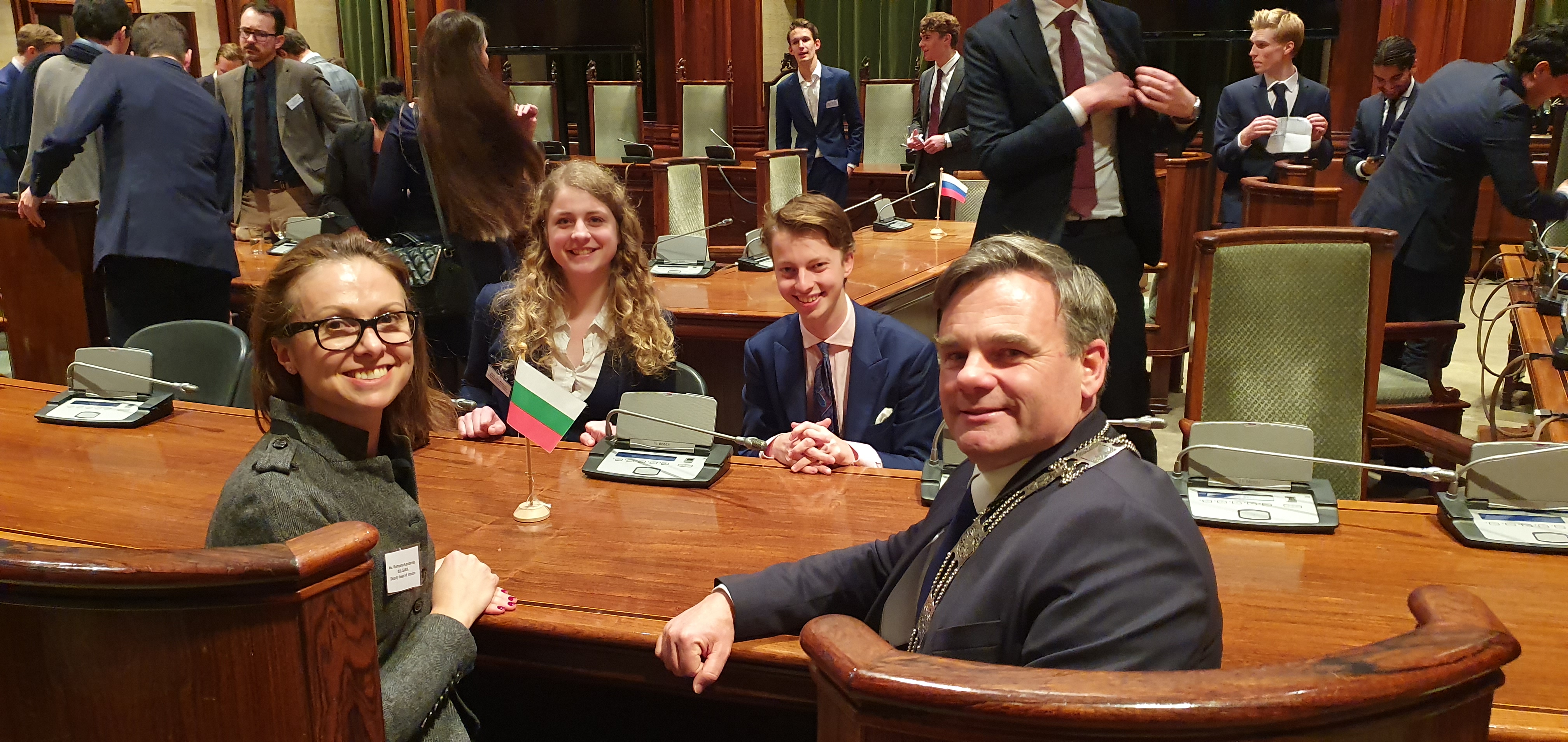 On November 13, 2019 in the city of Leiden, The Kingdom of the Netherlands, was held the annual edition of the so-called Japanese Table Events, organized by the Dutch United Nations Student Association and the University of Leiden. For second year in a row the Embassy of the Republic of Bulgaria took part in the initiative, which was conducted at Leiden City Hall under the patronage of Mr. Paul Dirkse, Deputy Mayor of Leiden for knowledge, education, sport and finance.
The Japanese Table Events initiative takes the form of "speed dating" between diplomats and students in four twenty-minute long rounds, in which young people can ask different questions - for example, the country's priorities in international fora, important questions about bilateral relations with the Netherlands; the students can also receive recommendations on the qualities and knowledge they need to acquire in order to seek professional realization in diplomacy.
The event is gaining popularity on an annual basis, with the participation this year of over 70 diplomatic missions accredited to the Netherlands. It was a special honor for Bulgaria that the Deputy Mayor of Leiden, Mr. Paul Dirkse, chose the Bulgarian booth to engage in discussions with the numerous students.