Republic of Bulgaria and the Province of Quebec sign a Social Security Agreement
10 December 2019
News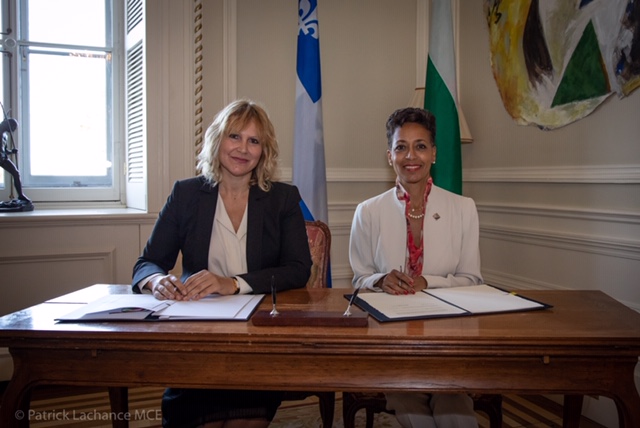 The Republic of Bulgaria and the Province of Quebec sign a Social Security Agreement
On the Bulgarian side, the Agreement was signed by the Ambassador Extraordinary and Plenipotentiary of the Republic of Bulgaria to Canada Svetlana Stoycheva-Etropolski, and on behalf of the Government of Quebec - by the Minister of International Relations and La Francophone Nadine Girault.

Ambassador Stoycheva-Etropolski expressed gratitude for the successful long-term cooperation between the Republic of Bulgaria and the Province of Quebec, as well as to the negotiating team for the efforts made to prepare the documents. "In addition to guaranteeing citizens' social rights, the agreement provides a sound basis for building strong business relationships and stimulating investment," the ambassador said.

The Agreement on social security between the Republic of Bulgaria and Quebec is developed on the basis of generally accepted principles and rules of international social security law. It is based on the principles of equal treatment of persons; export of pensions; the applicability of only one legislation to the obligation for insurance and to totalization of periods of insurance. The personal scope of the Agreement includes all persons who are or have been subject to the legislation of either Contracting Party or who have acquired rights under that legislation.
The signing of the Agreement marked the completion of a long negotiation process, which started with the signing of the Social Security Agreement between the Republic of Bulgaria and Canada and the Administrative Agreement for its Implementation, in force since 1 March 2014.