Head of Mission
head of mission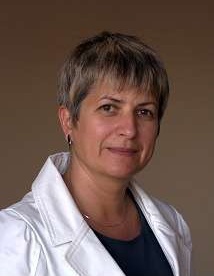 Avgustina Tzvetkova – Karabascheva
Ambassador Extraordinary and Plenipotentiary
of the Republic of Bulgaria to Bosnia and Herzegovina
Ambassador Avgustina Tzvetkova is a graduate from Sofia University "St. Kliment Ohridski" in History and Archeology.
Her professional career started as a journalist with the Bulgarian National Radio and the Bulgarian National Television.
During the period of 1995 - 2006 she was Program Director and Secretary General of the Atlantic Club of Bulgaria.
She served as a Vice President of the Atlantic Treaty Association and chaired the Euro-Atlantic Education Initiative Foundation.
From September 2009 to March 2010 Avgustina Tzvetkova was a political adviser to Mr. Nickolay Mladenov in both his capacities as Minister of Defence and subsequently, Minister of Foreign Affairs.
From March 2010 till March 2013 she was a Deputy Defence Minister with a portfolio encompassing strategic planing and defence policy, bilateral consultations, relations with NATO and the EU, and anti-corruption policies.
In the period 2015 - 2016 Mrs. Tzvetkova served as a defence and security adviser to the Minister of Foreign Affairs of the Republic of Bulgaria.
Since 5 October 2016 she is an Ambassador Extraordinary and Plenipotentiary of the Republic of Bulgaria to Bosnia and Herzegovina.
Her additional areas of expertise comprise regional cooperation, Euro-Atlantic integration and NATO Building Integrity Programme (BI).
In 2013 Mrs. Tzvetkova became a senior adviser at Transparency International (TI)-UK Defence and Security Programme and a BI NATO subject matter expert.
She participated as a speaker at the UN Anti-corruption Convent in Panama;Peace Support Operations Training Centre (PSOTC), Sarajevo; International Anti-corruption Academy, Vienna; NATO BI Conferences in Monterey and Washington DC; Sixth Global Conference of Parliamentarians Against Corruption in Yogyakarta, Indonesia.
Mrs. Tzvetkova was a key note speaker at the TI UK Senior Leaders Days in Georgia and Ukraine.
She is a lecturer at NATO School in Oberammergau, Germany; NDU Shrivenham, UK; National Defence University of Ukraine; George C. Marshall Center - European Center for Security Studies, Garmisch-Partenkirchen, Germany.