Head of Mission
head of mission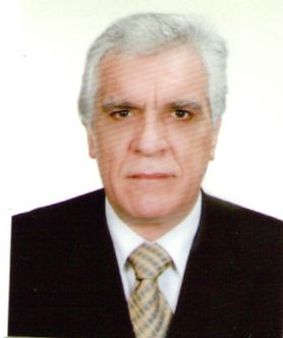 Georgi Prodanov
Charge d'Affaires of the Embassy of the Republic of Bulgaria
Date of birth: 28 January 1953
Education:
1973 – 1978 Sofia University St. Kliment Ohridski, Law
1983 – 1986 Diplomatic Academy – Moscow, Russia, "History of Foreign Relations"
Work experience:
1986 – up to now: Ministry of Foreign Affair of Bulgaria. Hold following positions:
- Dec.2013 –: Embassy of The Republic of Bulgaria in Tashkent. Charge d'Affaires a.i., Minister Plenipotentiary
- Oct.2013 – Dec.2013: "Eastern Europe and Central Asia" Directorate, "Caucasus and Central Asia" department. Head of department
- Sep.2011 – Oct.2013: Inspectorate of MFA.Senior Diplomat 1st degree
- Avg. 2007 – Avg. 2011: General Consulate of Republic of Bulgaria in Odessa, Ukraine.
Consul General
- Sept. 2005 – Jul. 2007: "Europe III" Directorate, "Caucasus and Central Asia countries" department. Head of department
- Sept. 2002 – Sept. 2005: "Europe III" Directorate, "Caucasus countries" department. State expert
- 1999 – Sept. 2002: General Consulate of Republic of Bulgaria in Odessa, Ukraine. Counsellor
- 1997 – 1999: "CIS countries" department, "Ukraine and Moldova" division. Major expert
- 1994 – 1997: Bulgarian Embassy in Prague, Czech Republic. Head of Consulate department
- 1993 – 1994: Bulgarian Embassy in Warsaw, Poland. Counsellor
1990 – 1993: "East Europe and CIS countries" department. Expert and a head of division
1986 – 1990: Bulgarian Embassy in Warsaw, Poland. 3rd & 2nd secretary
Foreign languages: Russian, Polish, English, Czech
Diplomatic rank obtained at this moment: Minister Plenipotentiary
Awards: Awarded with the "Golden Laurel Branch" prize, the highest award of the Minister of Foreign Affairs of Bulgaria