Bulgaria keen to boost UAE economic ties
14 April 2016
News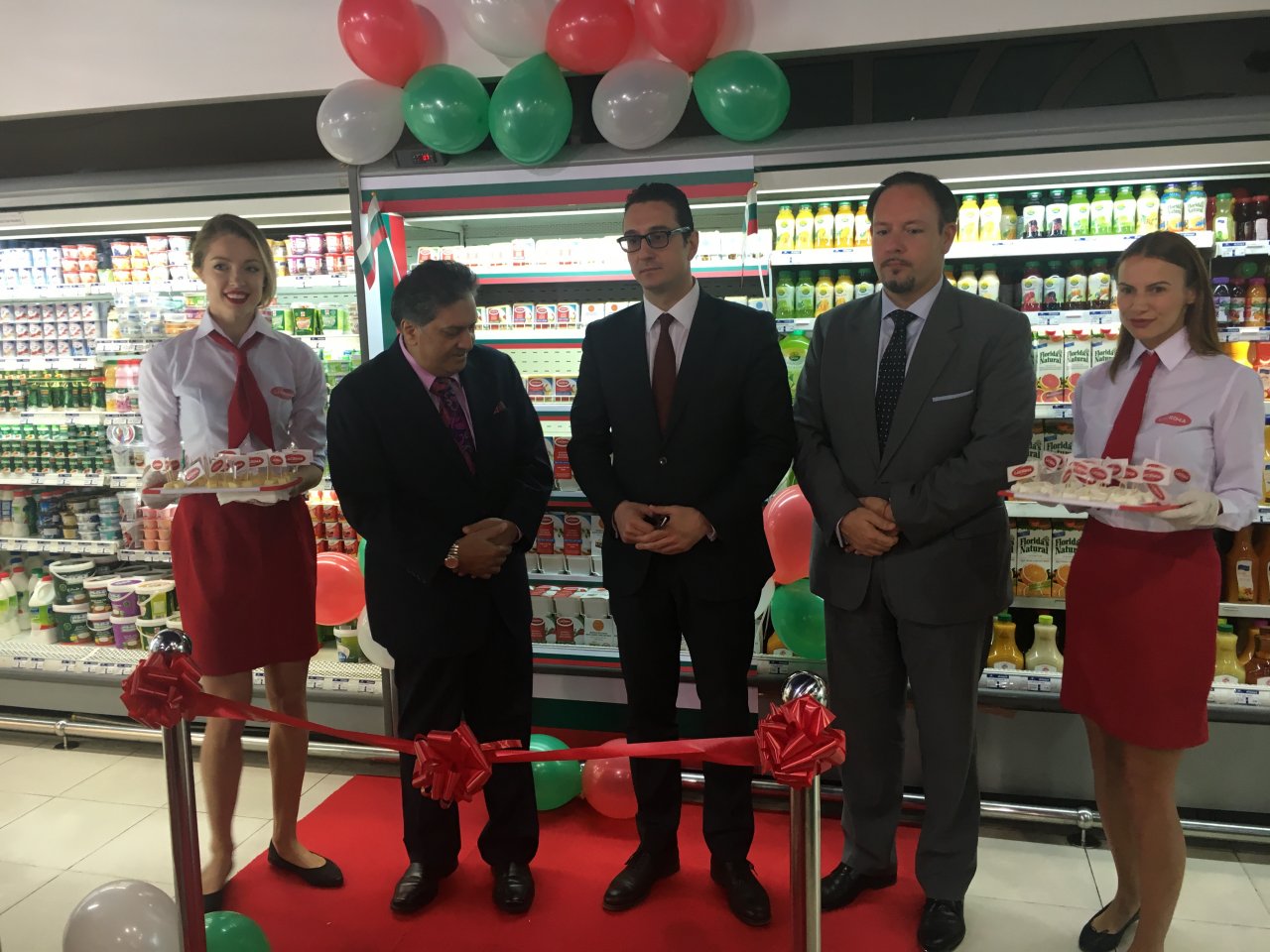 Stamen Yanev, CEO of Bulgaria Invest Agency, pointed out that in the last few years there has been a rapid increase in the bilateral trade with UAE.
"There has also been overwhelming willingness by Bulgarian manufacturers and brand owners to represent themselves in Dubai and UAE at large. I'm keen to realise better partnerships between the two countries and during this visit, I will facilitate dialogue and engage with local businessmen to facilitate opening the doors to those in the UAE to come to invest in Bulgaria and for Bulgarian companies to represent themselves in the UAE," he said.
Yanev was speaking during a visit to Dubai at the Al Maya Supermarkets along with Bogdan Kolarov, Consul General of Bulgaria in Dubai, Kamal Vachani, Group Director of Al Maya Group, and members of the Bulgarian community in the UAE.
After inaugurating an exclusive Bulgarian dairy range at the supermarket by Yanev, Vachani said: "We will facilitate a conducive business environment and beneficial business relationships to ensure better participation from Bulgarian food manufacturers in representing themselves in the UAE."
Kolarov said the UAE offers favourable business environment. "Being a hub of regional business and trade, the business climate in the UAE is conducive to stimulate Bulgarian exports and is viewed as a priority destination for the Bulgarian businesses," he added.