Meeting of diplomats with Şaban Kardaş, President of the Center for Middle Eastern Strategic Studies (ORSAM)
13 January 2016
News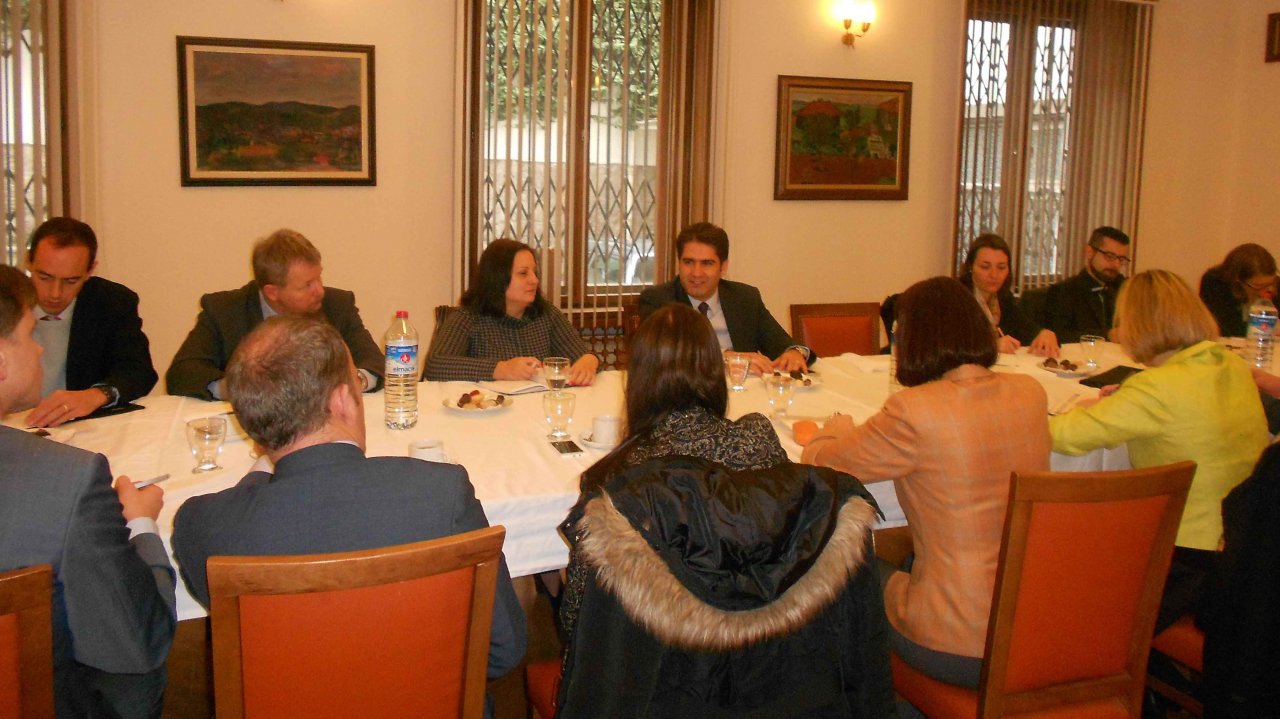 The Embassy of Bulgaria in Ankara organized on January 8, 2016 a meeting in the format diplomats from EU Delegation and the embassies of EU Member States. Şaban Kardaş, President of the Center for Middle Eastern Strategic Studies (ORSAM) and Assistant Professor in international relations at TOBB University of Economics and Technology, was special guest at the meeting. Mr. Kardaş made a presentation on Turkish foreign policy in the Middle East, followed by questions of the participants.
Mr. Kardaş noted that the region of the Middle East goes through a process of greater socio-economic and political transformation, leading to a vacuum of security and deepening instability (arguing the borders, fragmentation of the states and emergence of substate actors). Iran and Saudi Arabia are becoming more visible factors; the lifting of the sanctions against Iran increases its role. Russia participates in the formation of the balance of power.
It was emphasized that Turkey is engaged with strategic flexibility to meet the challenges in the region. It continues to be an influential factor in Syria and Iraq in pursuit of its strategic goals. Turkey prioritizes to remain above sectarian divisions and balance its relations with Iran and Saudi Arabia.