Minister Nikolay Milkov welcomed the guests at a reception on the occasion of the National Holiday of the Republic of Bulgaria – 3 March, organized by the Permanent Representation of the Republic of Bulgaria in Geneva
06 March 2023
News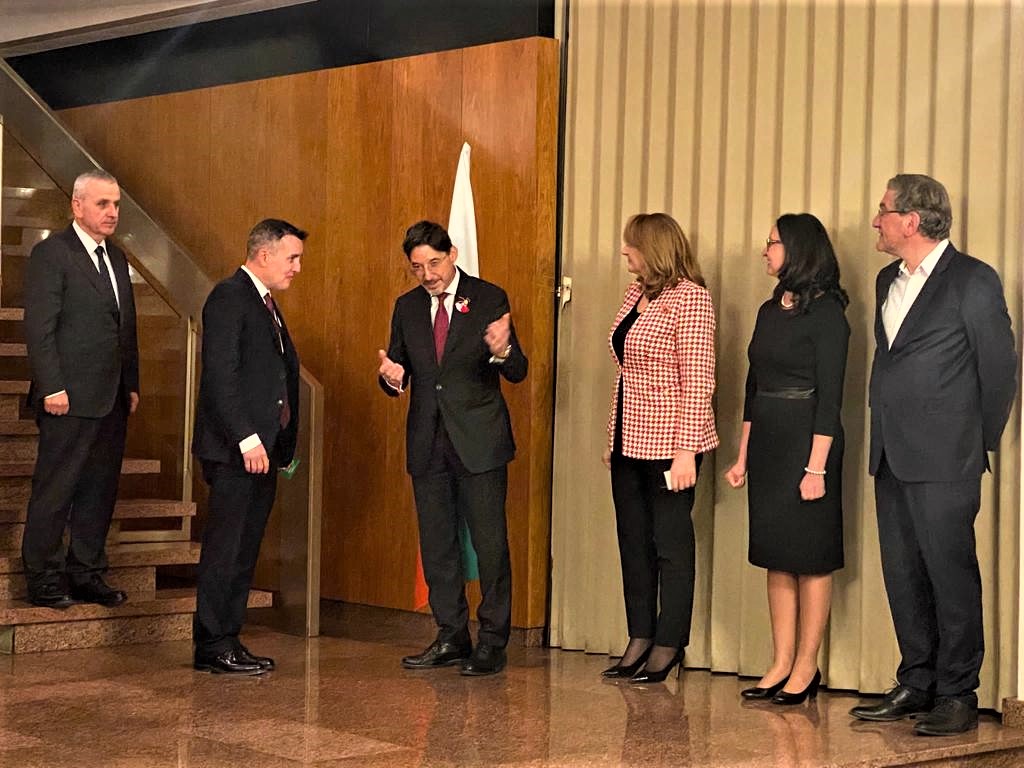 The Permanent Representation of the Republic of Bulgaria to the UN Office and other international organizations in Geneva celebrated the National Day of the country on 1 March this year with a reception for the diplomatic corps and the Bulgarian community. A special guest of the event was the Minister of Foreign Affairs Mr. Nikolay Milkov, who addressed the attendees. The Bulgarian minister is visiting Switzerland to participate in the high-level segments of the 52nd session of the UN Human Rights Council and the Conference on Disarmament. Among the numerous guests at the reception were senior officials of the UN, the World Trade Organization /WTO/ and other international organisations, Heads and Deputy Heads of the Permanent Representations of the member countries to the UN and the WTO, representatives of the municipal and cantonal authorities, as well as the Bulgarian communities in Geneva and Lausanne.
Addressing the event participants, Minister Milkov emphasized that the Third of March is a sacred date for all Bulgarians, because on this day our country rises to a new life. "The Third of March is a day of honor and gratitude for the magnificent self-sacrifice of the participants in the fight for freedom," Nikolay Milkov also stated.
The Minister of Foreign Affairs wished our compatriots in Switzerland success in their historic mission to connect the two friendly nations and thanked the Bulgarian community for their efforts to preserve our national culture and identity. He reminded that many Bulgarians work in international organizations, in the banking sector, medical services, the fields of computer technology, culture, art and science in Switzerland and on a daily basis contribute with their efforts to the development of both international cooperation and Bulgarian-Swiss relations.
"Continue to be our good ambassadors around the world," said Minister Milkov and emphasized that the representatives of the Bulgarian community in Switzerland have the full support of the Bulgarian state.