The Stockholm women's folk choir "Perunika" took part in the third edition of the multilingual Christmas concert "Christmas songs from the European Union" in Stockholm
21 December 2022
News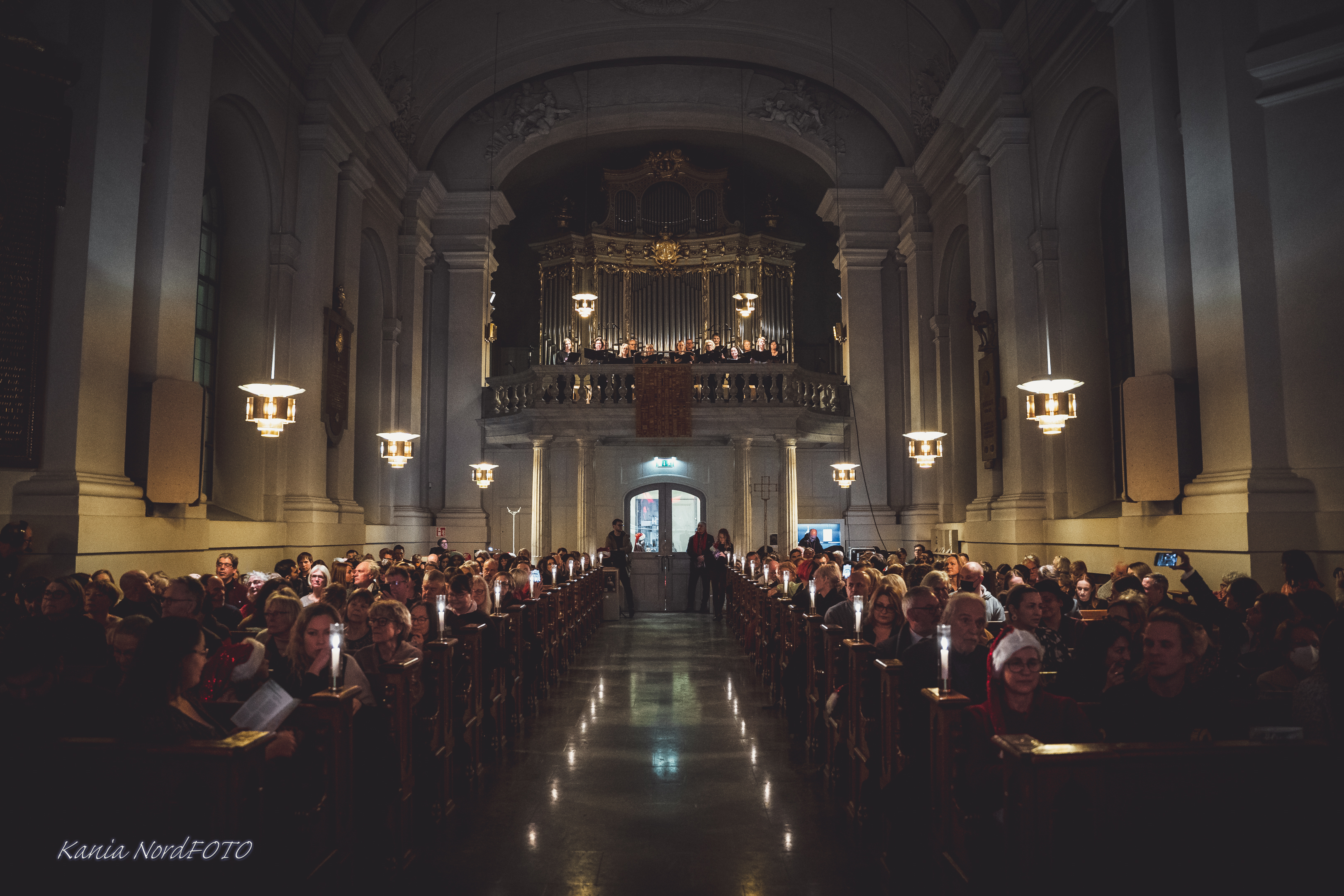 On December 12, 2022, the Swedish women's choir for Bulgarian folk songs "Perunika", with conductor Maestro Michael Deltchev, represented Bulgaria with a performance of the traditional Christmas song "A royal boy is saddling his horse" in the third edition of the multilingual Christmas concert "Christmas songs from the European Union".
The concert, which took place at the Adolf Fredrik Cathedral in central Stockholm, is gaining more and more popularity in the Swedish capital's Christmas calendar of cultural events. The concert is a joint initiative of the representation of the European Commission and the European Parliament in Stockholm, the embassies of the EU Member States in Sweden as well as the cultural institutes in the EUNIC network in Stockholm.
The Christmas concert began with the performance of a Ukrainian Christmas carol by 50 Ukrainian schoolchildren in Stockholm – a special guest participant in this year's edition of the concert.
The motto of this year's concert was the word "peace" in thoughts, poems and sayings of famous poets, philosophers, politicians, and important public figures from each of the member states that took part in the concert.
The audience enthusiastically received the performances in different European languages, which immersed them in a unique atmosphere of the common and diverse European tradition of celebrating Christmas.