Södertörn University in Stockholm conferred an honorary doctorate (doctor honoris causa) to prof. Elena Marushiakova
13 February 2020
News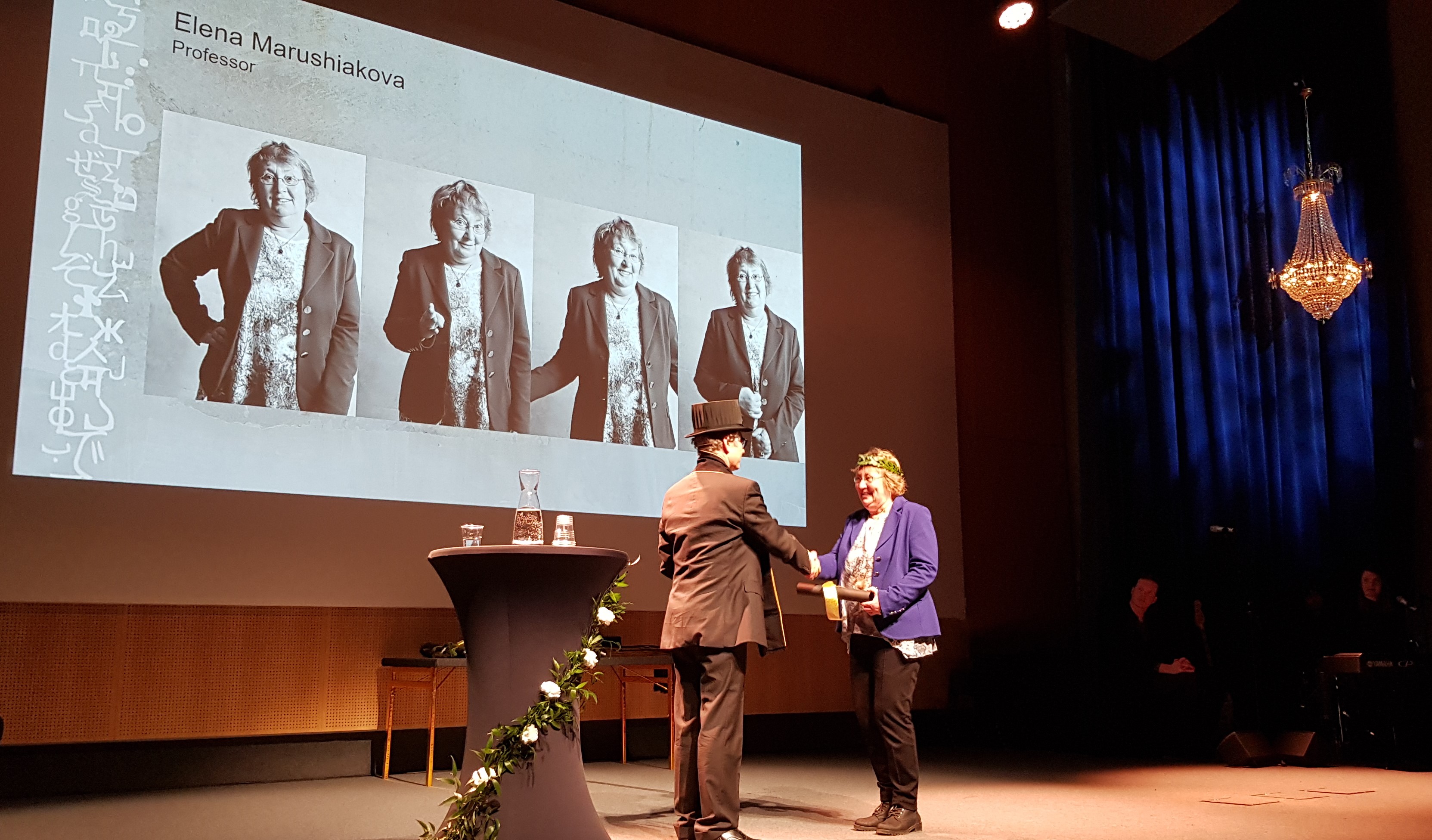 Södertörn University in Stockholm conferred an honorary doctorate (doctor honoris causa) to prof. Elena Marushiakova, associate professor at the Institute for Ethnology and Folklore Studies of the Bulgarian Academy of Science and professor at the University St Andrews, where she currently works on a study of the Roma peoples' civic emancipation in the period between the two World wars of the 20th century – the Roma Inter Bellum project, funded by the European Research Council.
The award ceremony took place on February 7th, 2020, in the aula of Södertörn University in the presence of the university's Vice Chancellor, prof. Gustav Amberg, the Chair of the Faculty Board, Prof. Peter Dobers, representatives of the local authorities, researchers, lectures and students of Södertörn University. The Bulgarian ambassador to Sweden, Ivan Pavlov, was among the guests of the ceremony.
By its decision to confer the honorary doctorate to Prof. Marushiakova, the Södertörn University's Faculty Board has recognised the key contribution of her outstanding scholarly work over several decades for the study of the history and culture of the Roma people in Central and Eastern Europe and for the advancement of Roma studies as an independent academic research field.