Mrs Maria P. Tzotzorkova, Ambassador Extraordinary and Plenipotentiary of the Republic of Bulgaria with residency in the Republic of South Africa, presented her Letters of Credence to the King of Lesotho His Majesty Letsie III
05 September 2022
News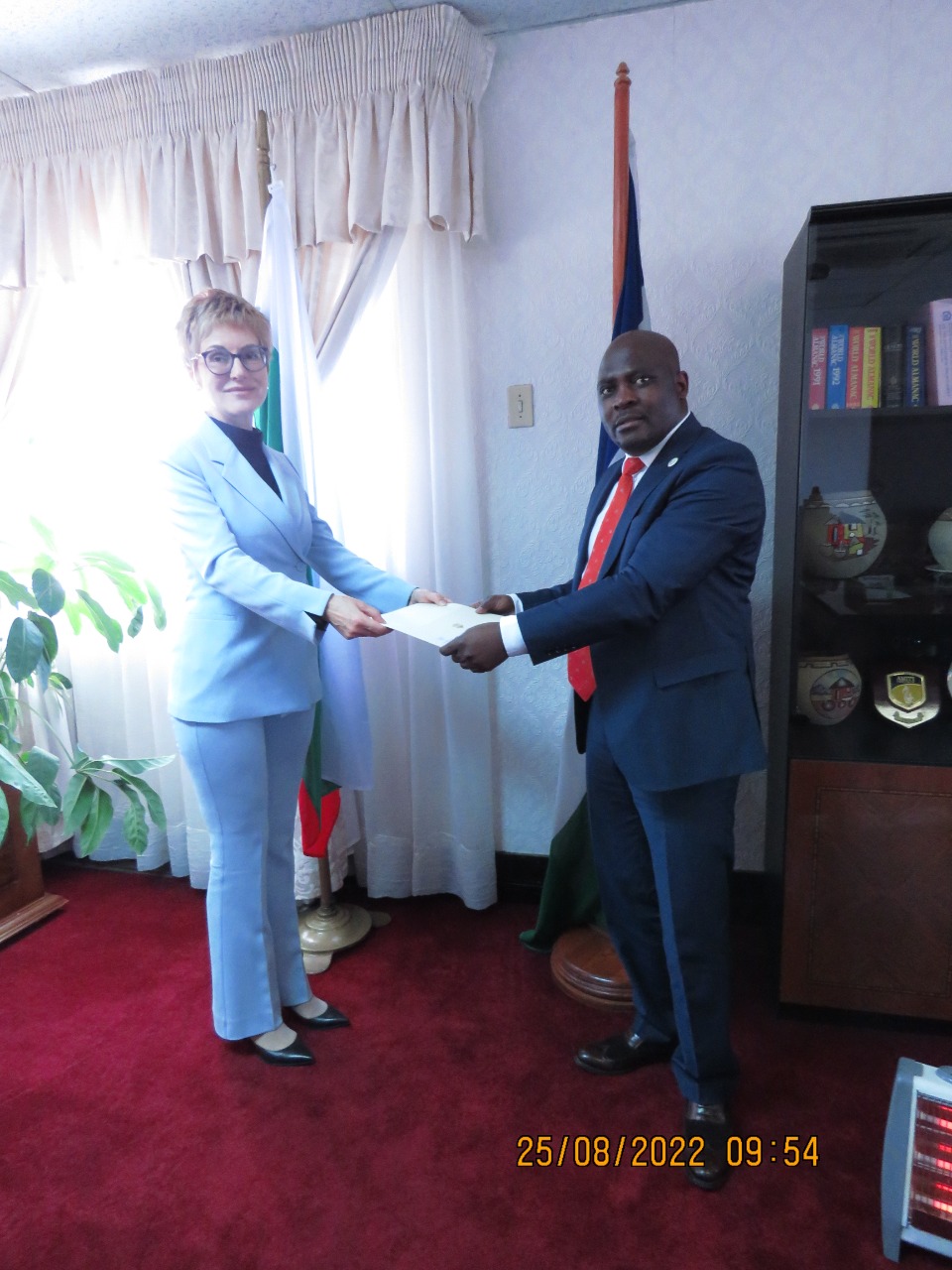 On the 25th of August 2022 Mrs Maria P. Tzotzorkova, Ambassador Extraordinary and Plenipotentiary of the Republic of Bulgaria with residency in the Republic of South Africa, presented her Letters of Credence to the King of Lesotho His Majesty Letsie III at a ceremony, which took place in the official hall of the Palace in Maseru.
In her speech Ambassador Tzotzorkova highlighted the support of Bulgaria for the constitutional reforms undertaken in Lesotho for strengthening the democratic governance and the participation of the civil society in the political and social life of the country with a view to achieving lasting stability and sustainable economic growth. It was pointed out that as a member of the EU Bulgaria provides support for the implementation of the Economic Partnership Agreement between the EU and SADC, including in Lesotho, which is aimed at sustainable development and economic stability of the regional countries.
The contribution of Lesotho to the regional peace and security and in particular for the realisation of the mission of SADC in Mozambique has been highly appreciated. Highlighting the friendship and mutual respect on the basis of which the bilateral relations between the Republic of Bulgaria and the Kingdom of Lesotho are founded, Ambassador Tzotzorkova emphasized the existing potential in the trade and economic cooperation, education and other spheres of mutual interest.
In the framework of her visit Ambassador Tzotzorkova had meetings with the Prime Minister of the Kingdom of Lesotho Mr Moeketsi Majoro, the Minister of Foreign Affairs Mrs Matsepo Molise-Ramakoae and the Principal Secretary of the Ministry of Foreign Affairs Mr T. Motoko. During the meetings the common interest of deepening the bilateral relations, enhancement of the political dialogue and promotion of the trade and economic cooperation were underlined. The Lesotho side expressed its readiness to engage in partnership activities with Bulgaria aimed at transferring the Bulgarian experience and good practices in the field of education, the sustainable tourism and information technologies.