Ambassador Maria Pavlova  Tzotzorkova presented her Letters of Credence to the President of the Republic of South Africa
15 October 2021
News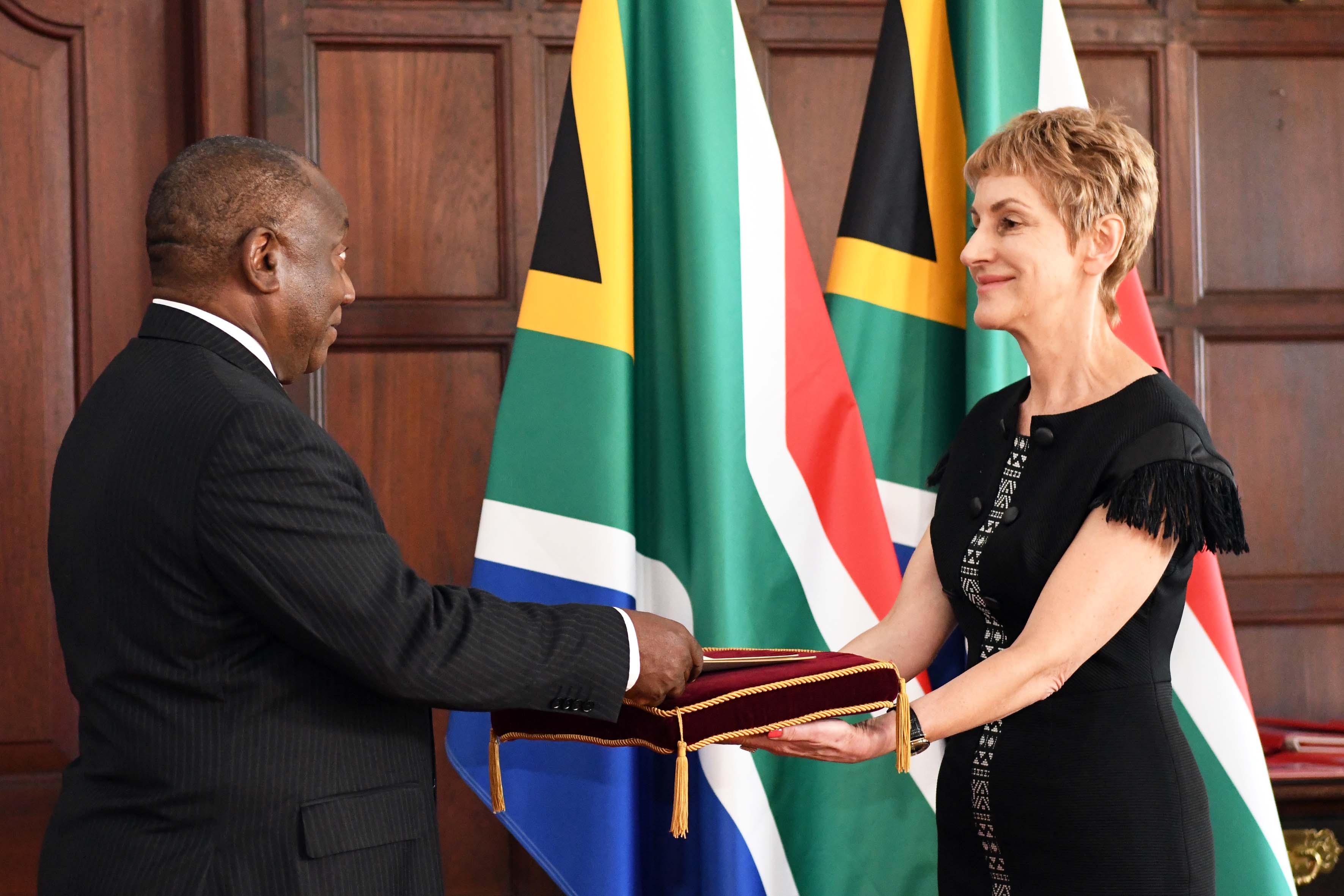 Ambassador Maria Pavlova Tzotzorkova presented her Letters of Credence to the President of the Republic of South Africa Cyril Ramaphosa at a ceremony, which took place in the Protocol Room of the Presidency at the Bryntirion Estate in Pretoria оn Оctober 12th 2021.
During the ceremony Ambassador Tzotzorkova highlighted that the relations between the Republic of South Africa and the Republic of Bulgaria are traditionally good and friendly and built on a solid foundation. She pointed out that Bulgaria considers South Africa to be its key partner in Sub-Saharan Africa. The Bulgarian diplomat expressed high appreciation for the role of South Africa as a pillar of democracy and human rights on a global and regional level and one of the leading countries on the African continent. She expressed satisfaction with the decision of the two ministries to commemorate jointly the 30th anniversary of the establishment of diplomatic relations between the two countries at the level of embassies.
Ambassador Tzotzorkova assured that she will spare no efforts to further deepen and strengthen bilateral relations, promote the political dialogue and enhance the economic relations in a mutually beneficial way. It was indicated that the existing potential in the trade and economic cooperation should be pursued and utilized to the benefit and prosperity of the citizens of the two countries.
President Ramaphosa accepted with gratitude the presented letters and congratulated Ambassador Tzotzorkova for her official accreditation as an Ambassador Extraordinary and Plenipotentiary of the Republic of Bulgaria to the Republic of South Africa.
The newly appointed ambassadors from Uruguay, the Seychelles, Burundi, Turkey, Sierra Leone, the United Kingdom, Nigeria, the Maldives, Dominican Republic, Canada, Germany, Singapore, Djibouti and Cyprus also delivered their credentials during the ceremony.
More photos