Ambassador Yordanov presented copies d'usage of his Letters of Credence, at the Ministry of Foreign Affairs of Nigeria
29 March 2021
News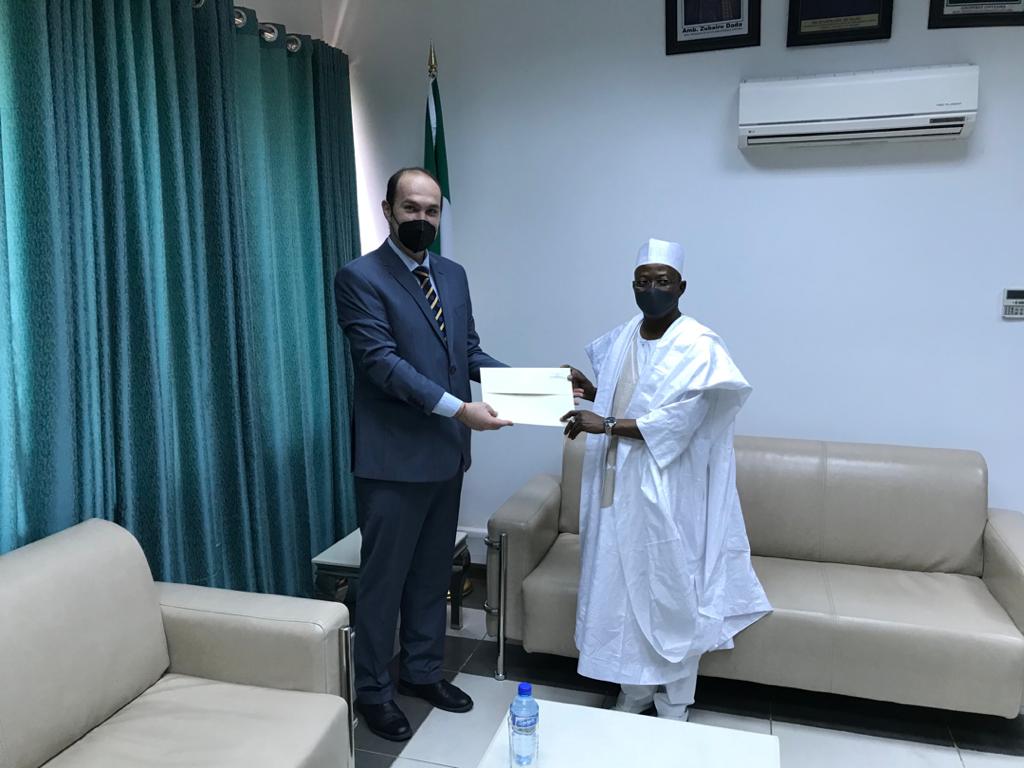 On March 26, 2021, the Ambassador-Designate of the Republic of Bulgaria to the Federal Republic of Nigeria Yanko Yordanov presented copies d'usageof his Letters of Credenceto the Chief of Protocol of the Ministry of Foreign Affairs Ambassador Bello Husseini Kazaure.
During the conversation, that followed, both sides noted that in the current month Bulgaria and Nigeria celebrate the 57th anniversary of their diplomatic relations which have been developing in the spirit of traditional friendship and mutually beneficial cooperation. Ambassador Yordanov presented his priorities and assured of Bulgaria's readiness to work for the implementation of concrete initiatives aiming at furthering the political dialogue, boosting trade and business contacts, deepening cooperation in the fields of education, agriculture,and high-tech industries.
Chief of Protocol Ambassador Kazaure reaffirmed Nigeria's interest in further developing the bilateral cooperation in the said priority areas by means of concrete projects and agreements.
At the conclusion of the meeting, Ambassador Yordanov presented a hand-made by master-artisan fragment of a traditional Bulgarian embroidery'shevitza'. Ambassador Kazaure thanked and noted that this gift would find its befitting place at the building of the Ministry of Foreign Affairs in Abuja.
More photos