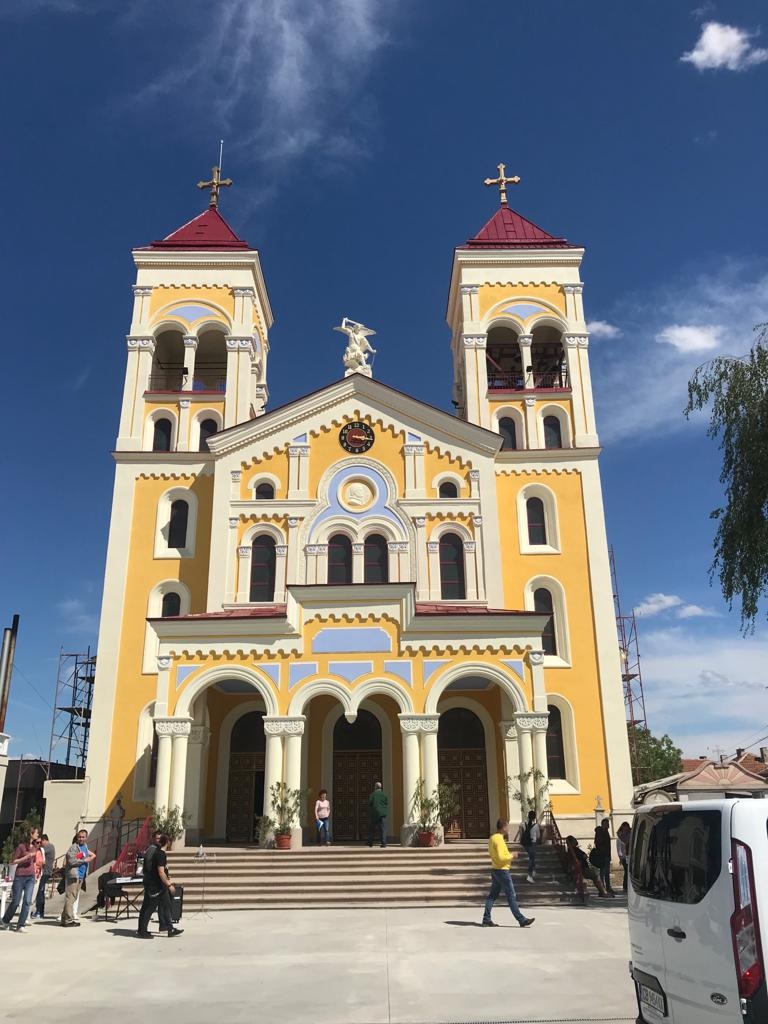 Receipt of Badges: The distribution of the special accreditation for the media to cover the apostolic journey of Pope Francis in Bulgaria will be done on 2 May 2019, within the timeframes specified below (only in these time slots). The badges that will be provided are personalized – named and non-transferable, i.e. they cannot be used for access by...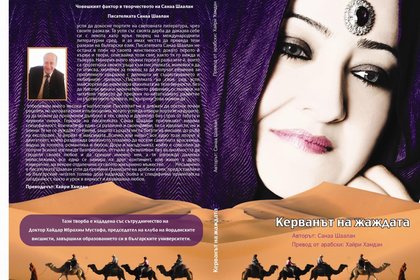 In a formal ceremony, the Bulgarian Embassy in the Jordanian capital Amman has launched the story collection "Caravan of Thirst" which was translated from Arabic to Bulgarian. The launch was accompanied by the signing ceremony of the collection of stories in its new edition. The collection is written by the Jordanian writer Dr. Sanaa Shalan...
20 November 2013
хашемитско кралство йордания, аман
the hashemite kingdom of jordan, amman
Посолство на Република България в Аман, Хашемитско кралство Йордания
Embassy of the Republic of Bulgaria in Amman, The Hashemite kingdom of Jordan
سفارة جمهورية بلغاريا في عمان, الأردن
Ръководител: Димитър Михайлов, Извънреден и пълномощен посланик на Република България в Хашемитско кралство Йордания
Часови разлики (спрямо България): Лятно: 0 ; Зимно: 0.
За контакт:
Адрес (на английски език): The Hashemite Kingdom of Jordan, 11195 Amman, Um Uthaina, 7 Al Mousel Str., P.O. Box 950578, Embassy of the Republic of Bulgaria
Адрес (на местен език): عمان, أم أذينة, شارع الموصل, مبنى رقم 7
Телефон: +962 6 5529391; +962 6 553 9593; +962 6 5539392.
Факс: +962 6 5529393
Дежурен телефон в извънработно време: +962 6 5529391;
Работно време: Неделя – Четвъртък /8.00 - 15.30 ч. /българско време/
E-mail: [email protected]
Консулска служба:
Тел.: +962 6 5539392; +962 6 5529391
Факс: +962 6 5529393
Работно време: Неделя – Четвъртък /8.00 - 15.30 ч. (местно време)
Работно време с граждани Нд, Пон, Ср и Чт, 9.00 – 12.00 ч. (местно време)
E-mail: [email protected]
Embassy of the Republic of Bulgaria in Jordan
Address: TheHashemite Kingdom of Jordan, Um Uthaina, 7 Al Mosel Str., 11195 Amman, P. O. Box 950578, Embassy of the Republic of Bulgaria
عمان, أمأذينة, شارعالموصل, مبنىرقم7
Telephone:
+9626 5529391
+9626 5539392
Fax: +9626 5539393
Оut-of-hours hotlines:
+962 6 5529391
Office hours:Sun - Thu, 8.00 - 15.30 h
E-mail: [email protected]
Consulate
Telephone: +962 6 553 9392
Fax: + 96265539393
Office hours:
Sun-Mon; Wed-Thu, 9.00 - 12.00 h
E-mail: [email protected]