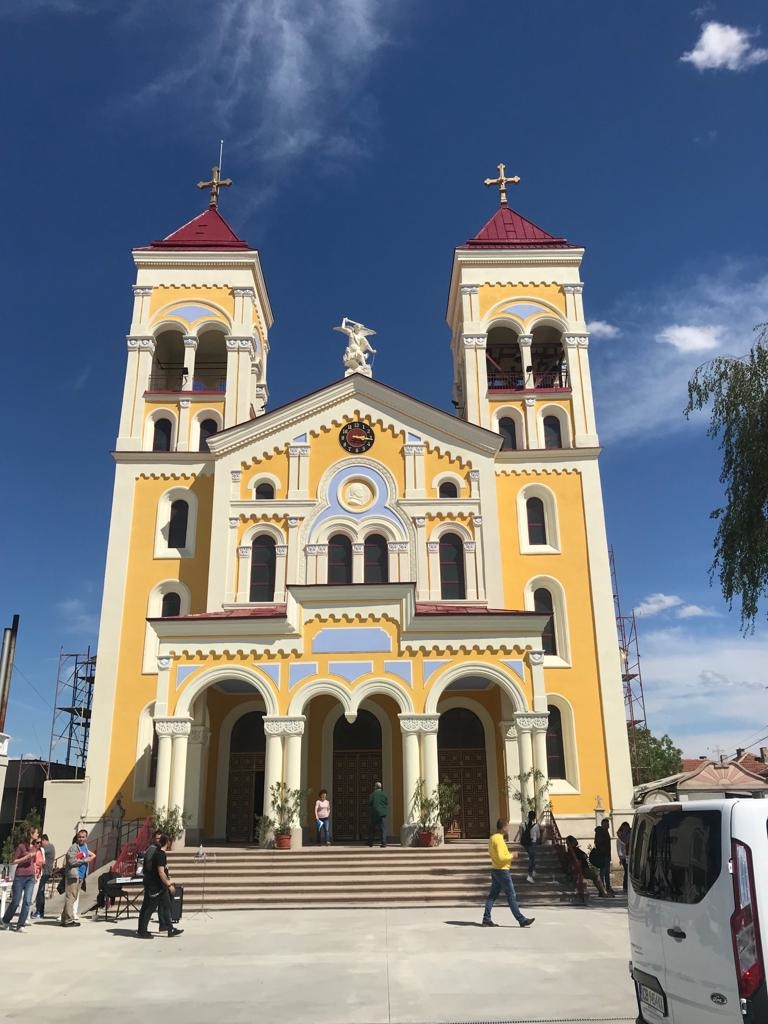 Receipt of Badges: The distribution of the special accreditation for the media to cover the apostolic journey of Pope Francis in Bulgaria will be done on 2 May 2019, within the timeframes specified below (only in these time slots). The badges that will be provided are personalized – named and non-transferable, i.e. they cannot be used for access by...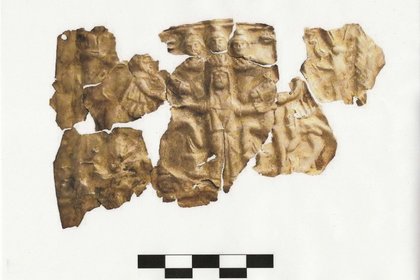 On May 22, at the Ministry of Science and Arts of the Federal State of Hesse, State Secretary Ingmar Jung presented the Bulgarian Consul with a Roman silver medal of what is known as the Danube horseman, dated II - III century CE, that had been stolen from Bulgaria. At the ceremony, a protocol was signed for the return of the cultural object to its...
24 May 2013
Генерално консулство на Република България във Франкфурт на Майн
Адрес: Eckenheimer Landstrasse 101, 60318 Frankfurt am Main
E-mail: [email protected]
Website: https://www.mfa.bg/embassies/germanyfrankfurt
Консулска служба на Генерално консулство на Република България във Франкфурт на Майн:
Телефон за консулска информация и запазване на час за всички консулски услуги: +49 69 509 278 13 10 и +49 69 509 278 13 2 (понеделник и четвъртък между 14.00 и 16.00 ч.)
E-mail за консулска информация и запазване на час за консулски услуги: [email protected] (отговор се получава в рамките на 48 часа от постъпване на запитването).
Приемно време на Консулската служба:
Всеки работен ден от 09.00 ч. до 12.00 ч. след предварително записани дата и час (за подаване заявления за лични документи, временни паспорти, заверка на пълномощни/декларации, издаване на международни извлечения от актове за гражданско състояние, визи и всички други консулски услуги).
Сряда от 09.00 ч. до 11.00 ч. (получаване на готови документи).
Час за подаване на лични документи може да се запише онлайн:
https://www.consulatebg.eu
Дежурен телефон за спешни случаи в извънработно време: + 49 176 624 58 962 (когато има заплаха за живота и здравето на български граждани вследствие на природни катастрофи, промишлени аварии, пътно-транспортни произшествия, престъпления и др.). Информация по консулски въпроси и записване на дата и час за прием в Консулската служба не се предоставят.
Почетно консулство на Република България за Федерална провинция Хесен
Инго-Ендрик Ланкау (Ingo-EndrickLankau)
Darmstadt, Honorarkonsulat
Работно време: MobisFr10.00 bis17.00
Адрес: Hilpertstraße3, 64295 Darmstadt
Тел.: +49 6151 958150
Факс: +49 6151 958133
Email: [email protected]
Website: www.honorarkonsul-bulgarien-hessen.de
Почетно консулство на Република България за Федерална провинция Северен Рейн-Вестфалия
Вернер Йостмайер (Werner Jostmeier)
Телефон: +49 251 5203 484

Факс: +49 251 5203 129
Работно време: 09:00 – 17:00 ч.
Работно време с граждани: 09:00 – 12:00 ч.
E-mail: [email protected]