March 3rd celebrated in Bern with the Chinari ensemble
02 March 2018
News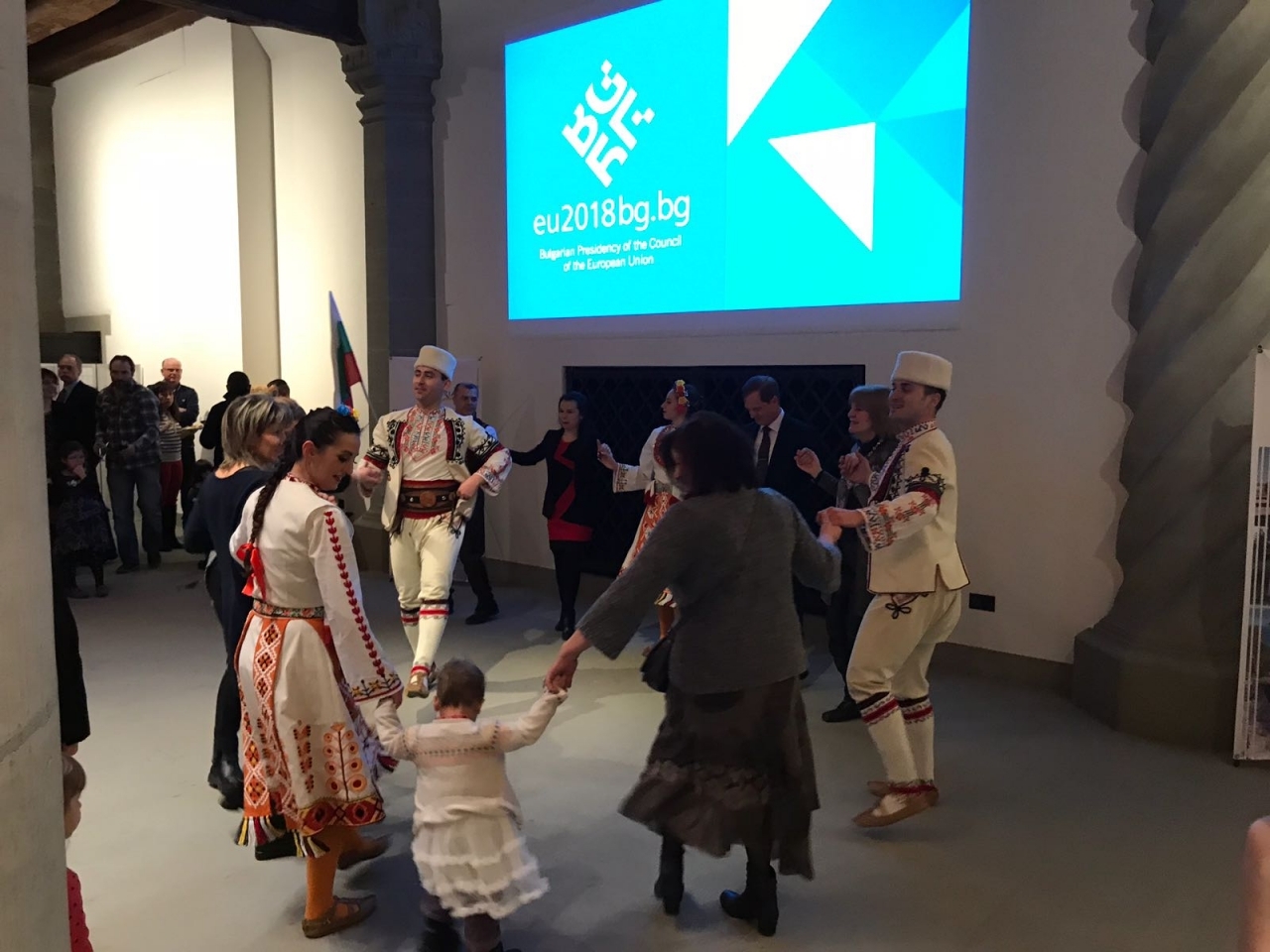 With traditional dances and a performance by the Chinari folk ensemble Bern marked the 140th anniversary of the Liberation of Bulgaria and the country's first Presidency of the Council of the European Union. Joining in the event, which took place in the historic Canton of Bern Government Building, were numerous Bulgarian folk dance troupes from all of Switzerland, while the guests received gifts of martenitsas and vials of rose oil.
In her address of greetings, Ambassador Meglena Plugchieva outlined the priorities of the first Bulgarian Presidency of the Council of the EU by placing an emphasis on the European perspective of the countries in the Western Balkans. She underscored that the Presidency enables Bulgaria not only to continue but also to deepen its bilateral relations with Switzerland.
On behalf of Switzerland, the festive event was honored with a congratulatory speech by Ambassador Henri Jetta, the heretofore Director of the Department for European Affairs at the Swiss Federal Department of Foreign Affairs and future Secretary General of the European Free Trade Association, who noted the ancient history of Bulgaria and the country's progress as an EU Member State.