In Ireland, Emilia Kraleva Presented "The Future of the EU27: A Perspective from the Bulgarian EU Presidency"
24 May 2018
News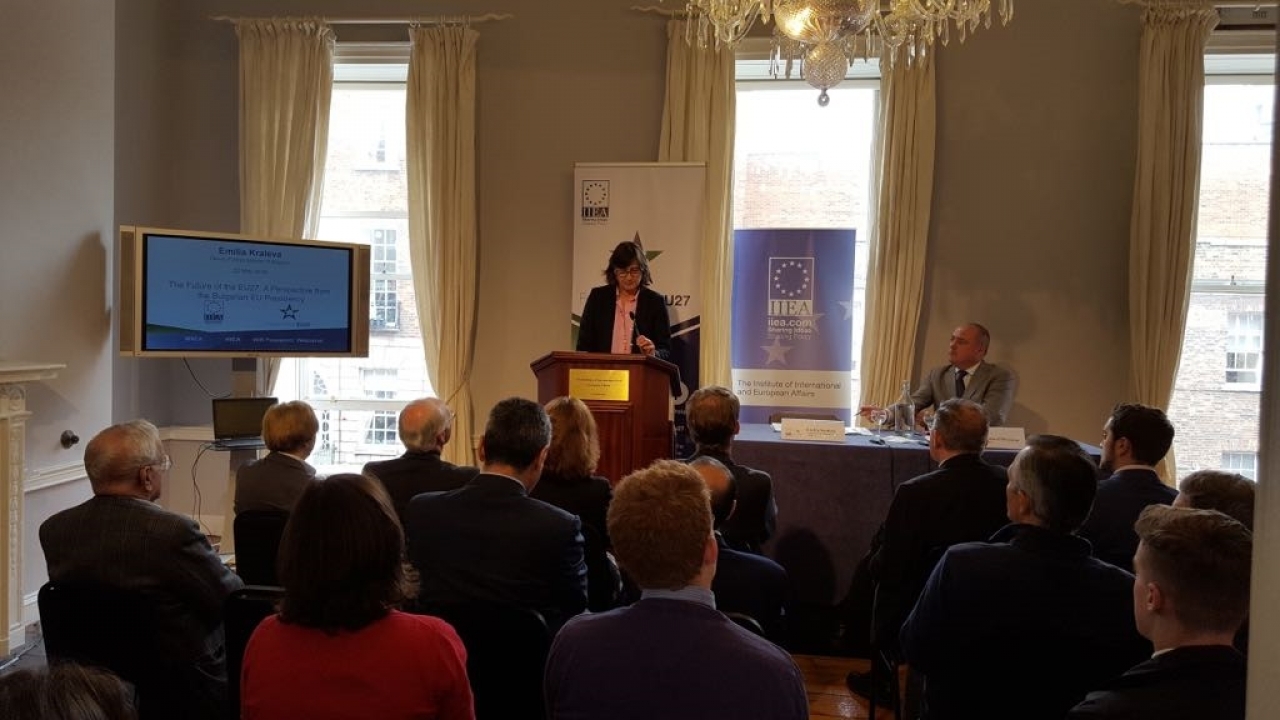 At the invitation of Ireland's Institute of International and European Affairs, Deputy Minister of Foreign Affairs Emilia Kraleva delivered a lecture on "The Future of the EU27: A Perspective from the Bulgarian EU Presidency".
The event, which took place in Dublin on 22 May, involved representatives of the Irish Department of Foreign Affairs and Trade, the Department of the Taoiseach, the diplomatic corps, academics, the non-governmental sector, as well as students.
In her statement, the Bulgarian diplomat stressed the results achieved so far by the Bulgarian Presidency of the EU Council. She highlighted the success of the meeting, which after 15 years put the topic of the Western Balkans back high on the EU agenda and which brought together the leaders of all EU Member States and their counterparts of the region.
"To Bulgaria, the European integration of those countries is especially important, both for themselves and for the stability, prosperity and security of all Europe," Kraleva pointed out.
In the ensuing Q&A, she emphasised that enlisting the support of even the most sceptically minded Member States for the accession negotiations will be important for this European integration process.
EU-Turkey relations, Russia, EU migration policy and the need for changes in the existing asylum procedure regulations, Bulgaria's bid to join the eurozone and other matters were also discussed.